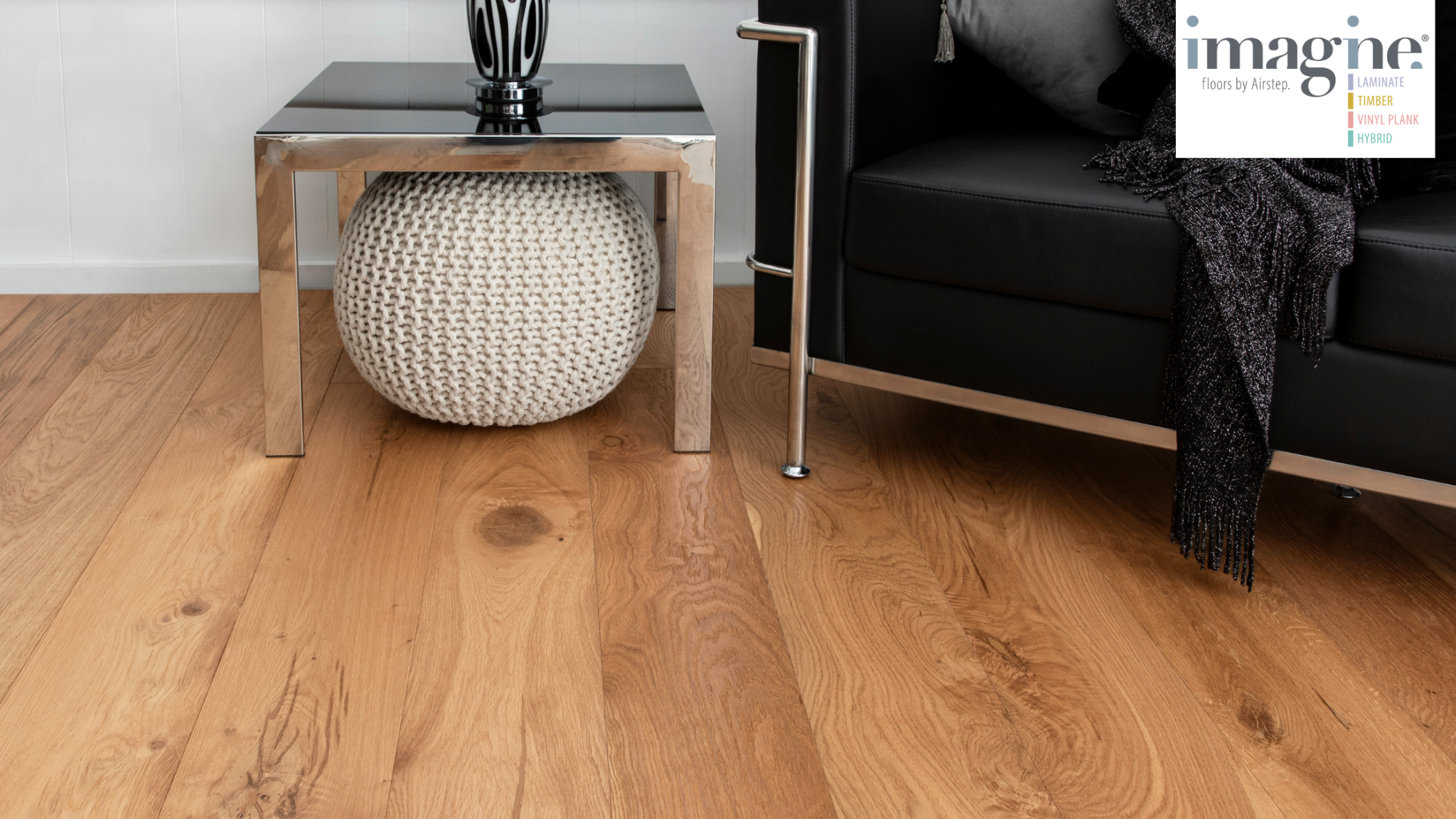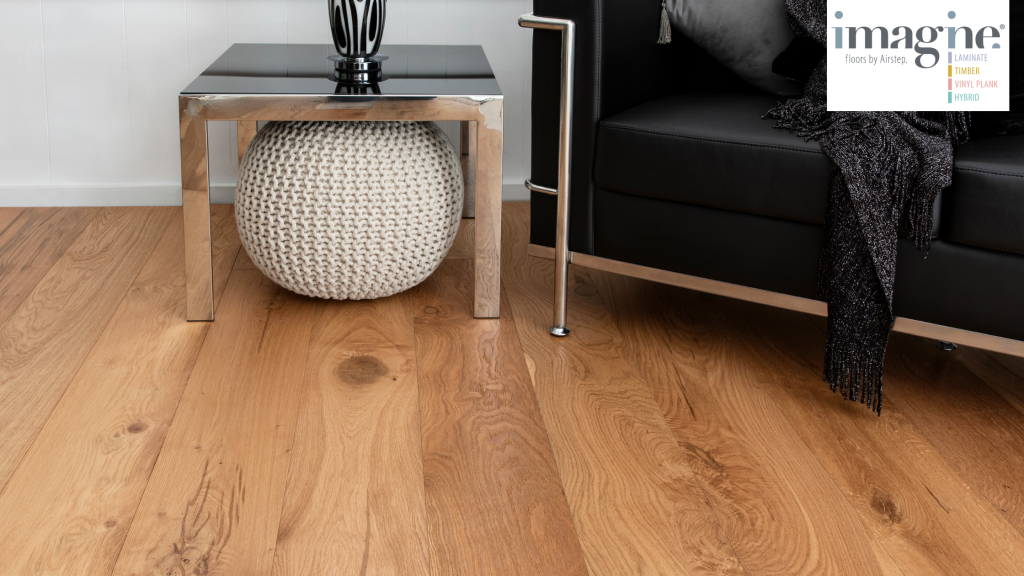 Choosing the right flooring for your space is vital as it has a significant impact on the functionality of your room while also setting the tone for the rest of your design. To help you work out which floors are best for your home, we've put together this little guide full of factors to consider when choosing new flooring.
Traffic Levels
One of the first things you're going to need to consider when selecting your flooring is how heavy traffic will be in the area it is going to be laid.
This is because areas where traffic flow will be high require more durable floors than those where there will be minimal movement. Entryways, halls, and kitchens for example, are often the most commonly used areas of the home and therefore need flooring that is rated for a higher level of foot traffic than say a bedroom or ensuite bathroom.
Durability
There are many things that must be considered when determining how durable your new floors need to be. For example, floors that are in rooms where there is no exterior access won't need to be as strong against the elements, while those in bathrooms will need to be completely waterproof.
We suggest the installation of Laminate Floors in areas where durability is of utmost importance if you do not need waterproofing and Hybrid Flooring for wet areas such as bathrooms if they put up with a lot of punishment.
Installation Process
The installation process may not seem all that important in the scheme on things, but it can actually have a pretty significant impact on your flooring options.
For example, if you're not in a position where moving out of your home for a week is a viable option, you'll want to avoid Solid Hardwood Flooring (although Engineered Timber Floors do not have this issue).
By the same token, those who wish to go the DIY route for installation will want to ensure that they select a flooring option that clicks together rather than one with a stick down method as this is a more complicated process.
Underlay Requirements / Options
Speaking of underlay, when purchasing new floors, you should always check whether they need it. Some options, like our Hybrid Floors, have built in underlay and therefore do not require any additional product. Laminate Flooring and Engineered Timber, however, will need a little extra support if you want to get the most out of them.
Maintenance Requirements
If you want your new floors to last as long as possible and continue to look great for years to come, it is important to stay on top of the required maintenance. Regular cleaning needs will vary depending on the type of flooring that you select so it's important to be realistic about how often you're willing to commit to a cleaning and maintenance routine before choosing flooring.
We have a selection of cleaning guides and maintenance information available to help you with understanding the needs of each type of floor and making the right choice for your home.
Will Your Floors End Up At An Even Height?
When pairing new floors with existing ones, it is important to ensure that they will either line up with the flooring that you already have or that you are able to put measures in place to help them align. This could include increasing the height of your new floors by raising the subfloor and/or with the help of underlay or installing sloped transitions if they need to be lowered.
Slip Resistance
Although slip resistance is most important in areas of the home where there is a high probability of water or spills on the floor, it is still an important factor to consider for other areas of the home if you have anyone who could be seriously hurt by a fall within your home. You'll also need to think about slip resistance throughout the home if you're looking to have a single type of flooring throughout your space.
Allergies
Those with allergies will want to be particularly careful about their flooring choices. For example, while carpet can add warmth and comfort to a space, it's also a perfect hiding place for dirt, dust and other allergens and is far harder to clean properly than hard flooring options.
The best choice for those who suffer from allergies is Engineered Timber, however, those looking to keep a softer feel underfoot should consider Luxury Vinyl Plank, and all hard floors will provide a much better environment than carpet.
Underfloor Heating
Another thing to consider when selecting flooring is whether it is compatible with underfloor heating. This is particularly important if you already have this style of heating within your home as it makes it non-negotiable, however, if underfloor heating is something you'd like to add to your space, there are many options that are compatible, so don't feel like you have to compromise.
Sustainability
Here at Imagine Floors by Airstep we're dedicated to doing our bit for the environment and helping to create a greener future. With that in mind, we simply wouldn't be us if we didn't suggest that you also consider the sustainability of any prospective flooring options before committing.
For example, all of our floors are crafted using environmentally responsible practices, and the vast majority are recyclable – meaning any wastage or off cuts that arise from installation won't find their way into landfill.
Flow With Existing Elements
If you're looking to pair new floors up with existing finishings (as is often the way when renovating), you'll also need to consider how this works from a design perspective.
For example, you'll want to ensure that the colour of your new floors compliments the colour of your walls if you do not intend on repainting. You'll also want to keep other flooring types that will be remaining within the home in mind when selecting new ones so you can create a logical flow between areas.
Light Or Dark Design
While light flooring can help open up a space and create an airy vibe, darker tones will make your room feel more intimate and moody. For these reasons, we generally suggest keeping floors light in small spaces however this obviously depends on the vibe you're looking to create in the room.
We have a blog on how to decide whether light or dark floors are better for your home, and we strongly suggest checking it out before making any choices if you're not going for a particular style.


The Size Of Your Space
We touched on how the size of your space can affect the best flooring in terms of colour, but this is also something that should be considered in terms of floor type.
For example, doing a large space in Solid Hardwood can be quite an expensive venture, while installing smaller floorboards can be quite time consuming.
On the other hand, if you have a large area to cover and expect your floors to get damaged often, a stick down flooring choice such as Luxury Vinyl Plank makes much more sense than a fixed option like tiles or click together flooring solutions.
Budget
While we strongly suggest ensuring that you only purchase quality flooring, it is important to note that most expensive does not always mean best. If you have a budget that you absolutely must stick to, be sure that when you're choosing flooring you leave a little wiggle room within their allocation to cover you in case of any issues during installation.
Your Design Preferences And Lifestyle
Finally, although not as important from a functional perspective, your design preferences and lifestyle should still be on your list of factors to think about when choosing flooring. Unless you have a particular style that you're sure you're going to want to keep for years to come, we suggest selecting a versatile flooring option that can evolve alongside your family and interior design.
So, there you have it, your comprehensive guide to factors to consider when choosing flooring. If you have any questions you'd like answered in our blog, get in touch via our contact page or in the comments below. Or, if you're ready to get started with refreshing your home, have a chat with your local flooring specialist to organise installation.