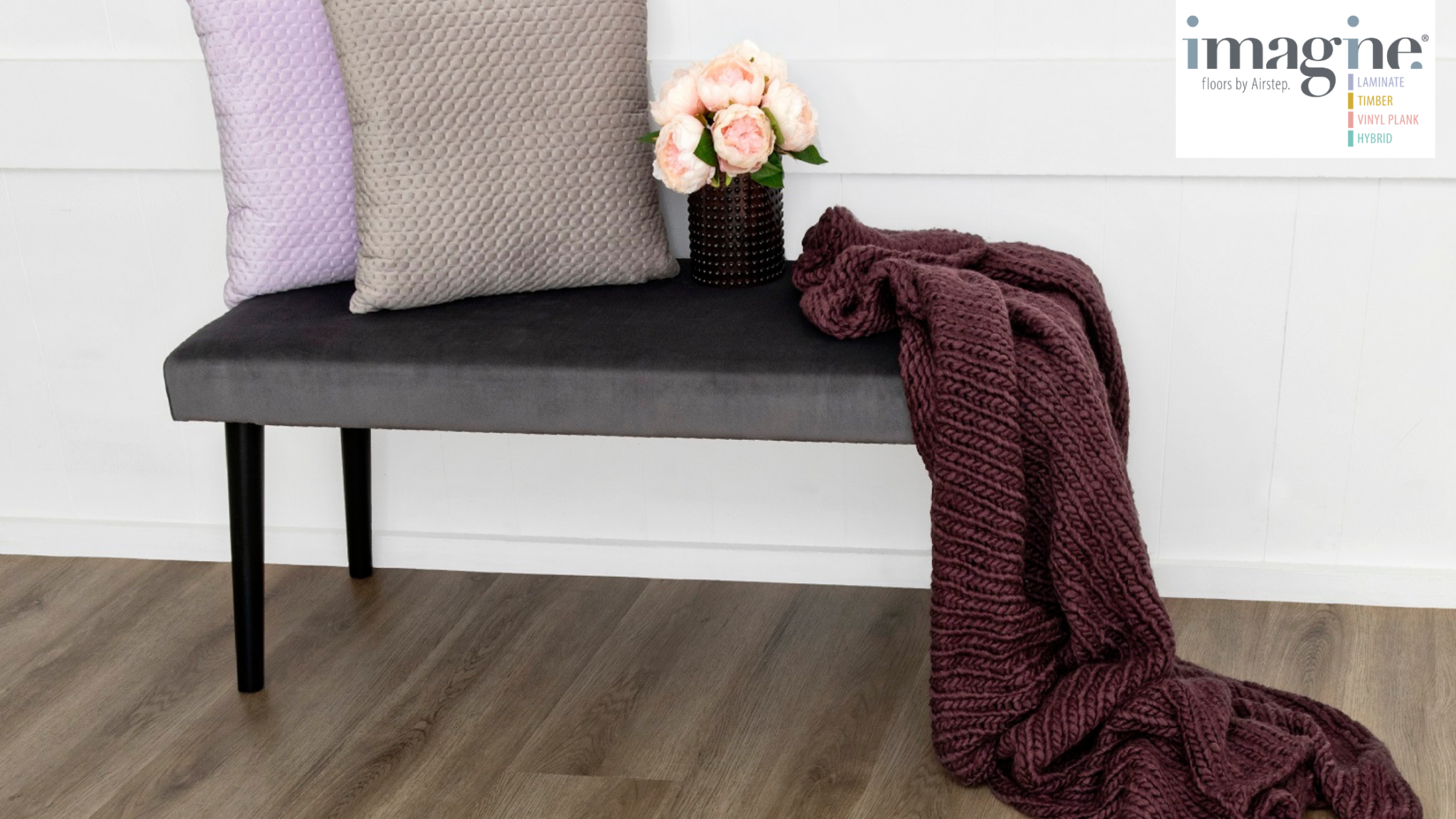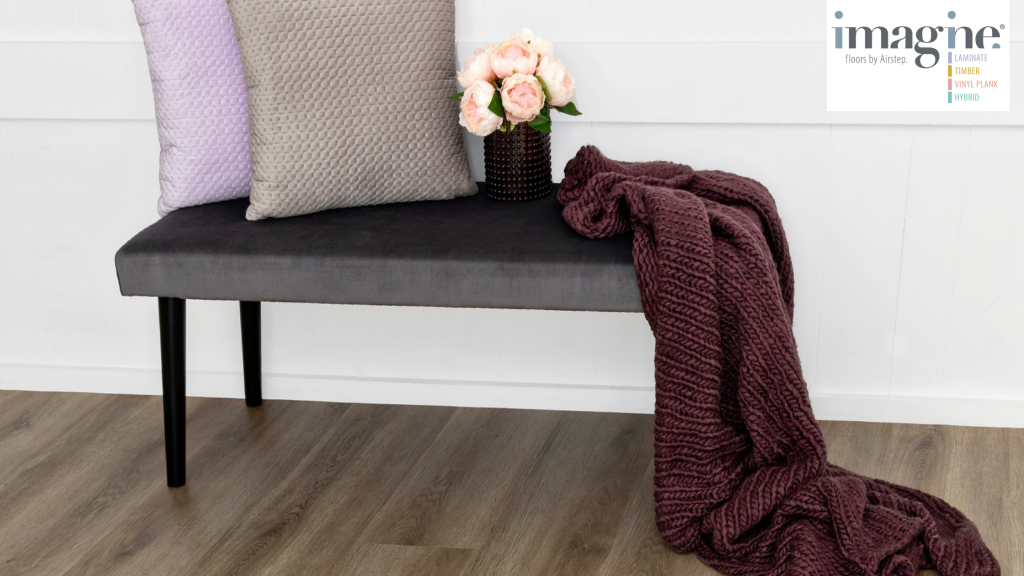 The laundry is by far one of the hardest rooms in a home to design nicely. The space probably isn't too large and you're most likely looking to spend the bulk of your budget elsewhere if you're renovating your home to make it more comfortable for your family or to turn a profit. Plus, the focus of the room sways far more heavily towards function than looks.
So, how do you create a clever washroom that's both fit for purpose, and beautiful?
Lay Waterproof Flooring
All great designs start with a solid foundation so it's important to get the flooring in your space sorted out first. As the laundry is considered a wet area, we suggest the installation of waterproof flooring.
At Imagine Floors by Airstep we offer two types of waterproof floors – Luxury Vinyl Plank and Hybrid Flooring. Both are suitable for use within your laundry so your decision will come mostly down to style, however, if you want a warmer, gentler feel within the space, we suggest selecting Vinyl Flooring as this option is softer underfoot.
As your floors will set the tone for your space, it's important to have at least a basic idea of where you want to go with the rest of your design when selecting a décor. You don't have to have everything mapped out, but you'll find selecting the right flooring a lot easier if you at least know if you want to create a light and airy style or a darker, more modern space.
Create A Clever Mudroom Style
If your laundry is large enough and has direct exterior access, we suggest creating a corner with seating and shelves to act as a mudroom.
Having somewhere to drop bags and shoes when you first enter your home helps reduce clutter elsewhere in your space and can instantly elevate your laundry room.
A simple shoe rack will help prevent dirt and other debris from outside getting tracked through your home, while a cabinet or open shelving is the perfect place to leave your handbag or deposit the shopping while getting everything organised. You'll also want a comfortable seat in this section of your room to make it easier to get shoes on and off and a touch of plushness in this area will soften the whole space.
Use Soft, Fresh Shades
Because your laundry is a mostly utilitarian space and likely won't see an update any time you go upgrade other areas of the home, it's a good idea to keep colours neutral so that this space can easily blend with other spaces regardless of your design choices elsewhere.
If you want to go bold Very Peri, the 2022 colour of the year, is a solid choice for cabinetry or a feature wall as it's a soft blueish purple that suits well in a space designed for getting things nice and clean. Otherwise, we suggest a fresh, crisp white or gentle light green throughout your space.
If your laundry is on the compact side but you still want to bring darker shades into your space, this can be done via your flooring as noted above, although be wary of going too dark in small spaces as this can make the room feel smaller. Those with larger laundries have a little more freedom and can add cabinetry or a feature wall in shades such as navy blue or even black.
Consider The Flow Of The Space
Once you've determined your foundation, colour scheme and the type of space you're looking to create, it's time to consider how your space will flow.
As a general rule, you want your washer and dryer either next to or on top of each other in order to make transferring clothes between the two as easy as possible. You'll also want to have the laundry sink nearby and bench space is a hot commodity in this type of room.
Ideally, you'll have your washer and dryer positioned by a window or other source of ventilation, however, this isn't a deal breaker as long as the room is well ventilated in general.
Those looking to have a more mud room type vibe will also want to think about how their seating and storage area aligns with the rest of the space.
Now you have a general idea of how you'd like to set the room up, it's time to consider how you'll be using and moving around the space. As long as everything seems to make sense, you're right to move on to the next step.
Install Energy Efficient Appliances
If you're switching out your appliances, now is a great time to improve the energy efficiency of your home. The higher the star rating on your washer and dryer, the lower your water and electricity bills will be so it's certainly worth spending a little more upfront as more efficient appliances will cost far less to run over their lifespan.
Plus, the more eco-friendly everyone's home is, the better the world will be in future.


Mix Open And Closed Storage
Storage is key in laundries as it is most likely where you keep your vacuum, mop and cleaning products for the rest of the house as well as everything you need for getting the washing nice and clean. Because of this you're going to want plenty of closed storage to hide these products away and keep little ones safe from any chemicals you may have stored in the room.
There are, however, plenty of things that can be stored on shelves that will help the room feel more homely and inviting rather than simply being a place where you get chores done.
Bedding and towels, for example, makes a gorgeous display when folded nicely, and are an excellent way to bring more colour into the space, so an open front linen closet could be a good design element.
Candles and plants also create gorgeous displays when organised properly.
You could even consider purchasing custom storage containers for washing powder, softener, etc. that suit your design and using these as aesthetic elements rather than simply practical ones.
Choose A Double Sink If There's Room
There are many arguments for installing a double sink in your laundry if you have the space to do so but none trump the fact that it's simply far more convenient than having just one.
For example, soaking garments of different shades becomes a lot easier, you'll still have somewhere to wash your hands while the other sink is in use and if Fido needs a bath, you've still got a clean sink waiting to assist with your other washing needs.
Plus, don't even get us started on how much easier having a double sink makes hand washing garments or we'll be here all day.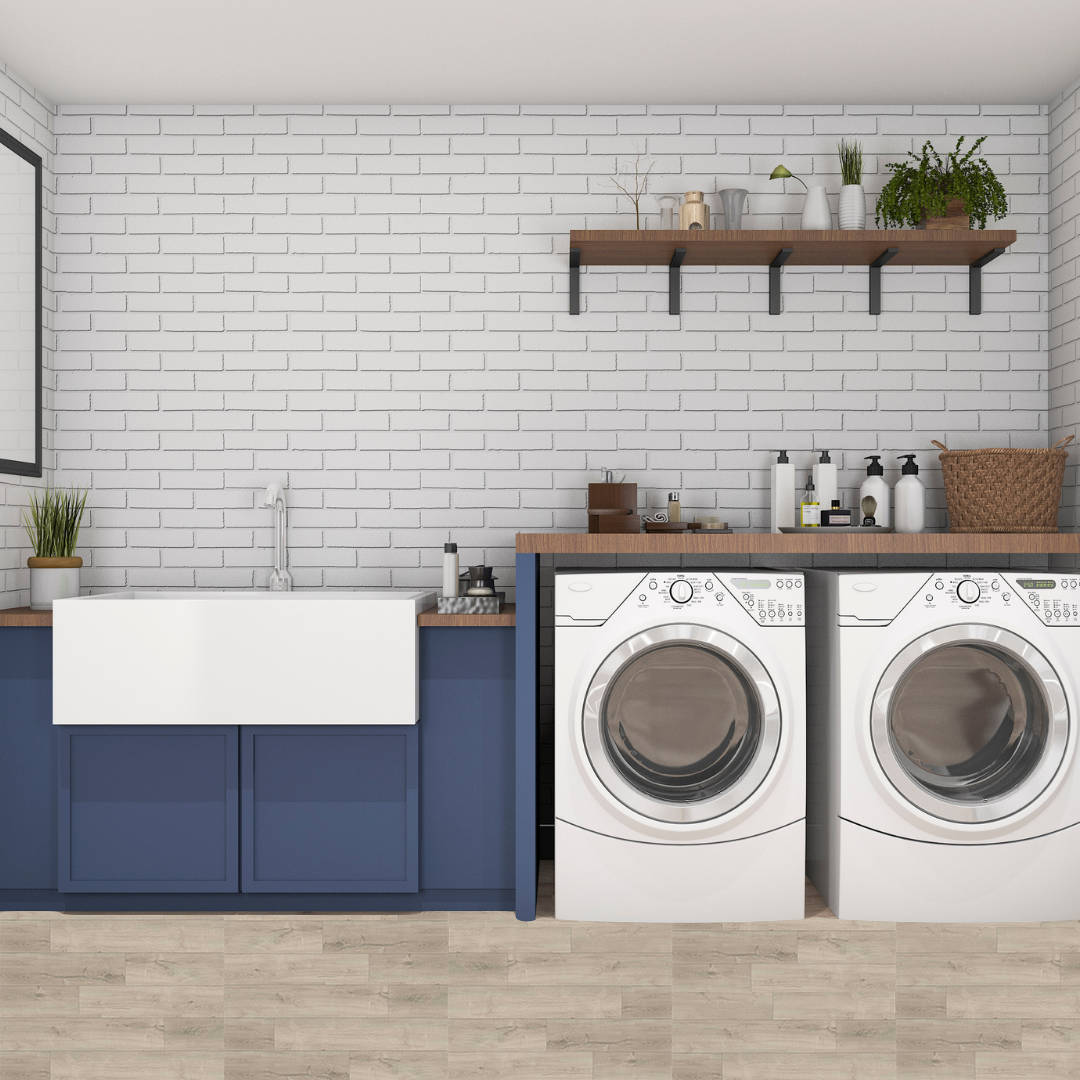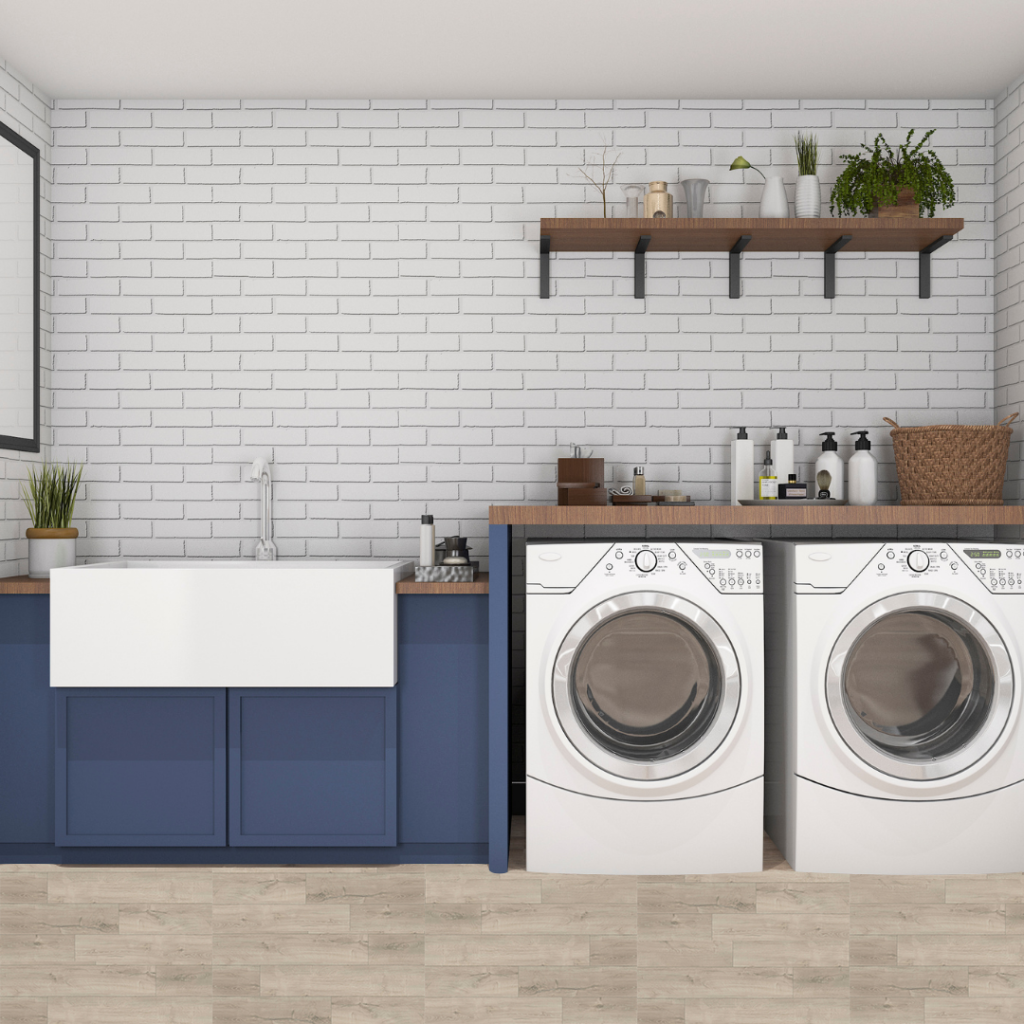 Don't Forget The Dirty Laundry
The laundry is essentially a bathroom for your clothes so having somewhere for soiled outfits to wait their turn for a bath is vital. We suggest making use of closed storage for this purpose so that the dirty laundry doesn't make the laundry look dirty.
Built in baskets are perfect for this purpose, just make sure you install ones with removable bins so you can give them a good clean from time to time.
Bring The Outdoors In
This tip goes back to adding a sense of freshness. Having a plant or two (or ten) in your laundry can greatly improve both the look of your room as well as the air quality within the space.
We particularly love larger plants with plenty of foliage for corner spaces and snake plants are always delightful on a countertop. Plus, a String of Turtles or Chain of Hearts dangling by the window can really help blend indoor and outdoor areas together.
Add Artwork
An easy way to add personality to your space without creating clutter is to add statement art or a feature wall in your laundry.
We suggest sticking to only decorating one wall in this manner to avoid making the space feel too busy but, on that wall, feel free to go as big and bold as you please.
Finish It All Off With Nice Fixtures
Finally, you'd be surprised how much impact the material and design of your tapware, cabinet handles and other fixtures can have. Because of this, it's important to pay attention to these details when adding the finishing touches to your new laundry.
Discover our top recommendations for laundry floors below and reach out to your local flooring specialist to discuss installation once you've made your selection.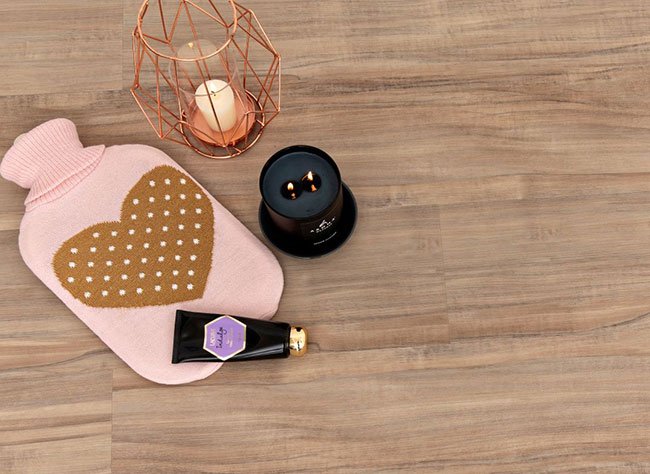 Vinyl Plank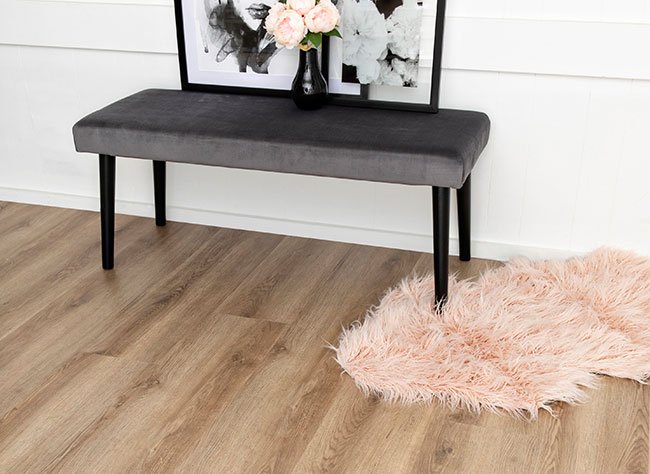 Hybrid