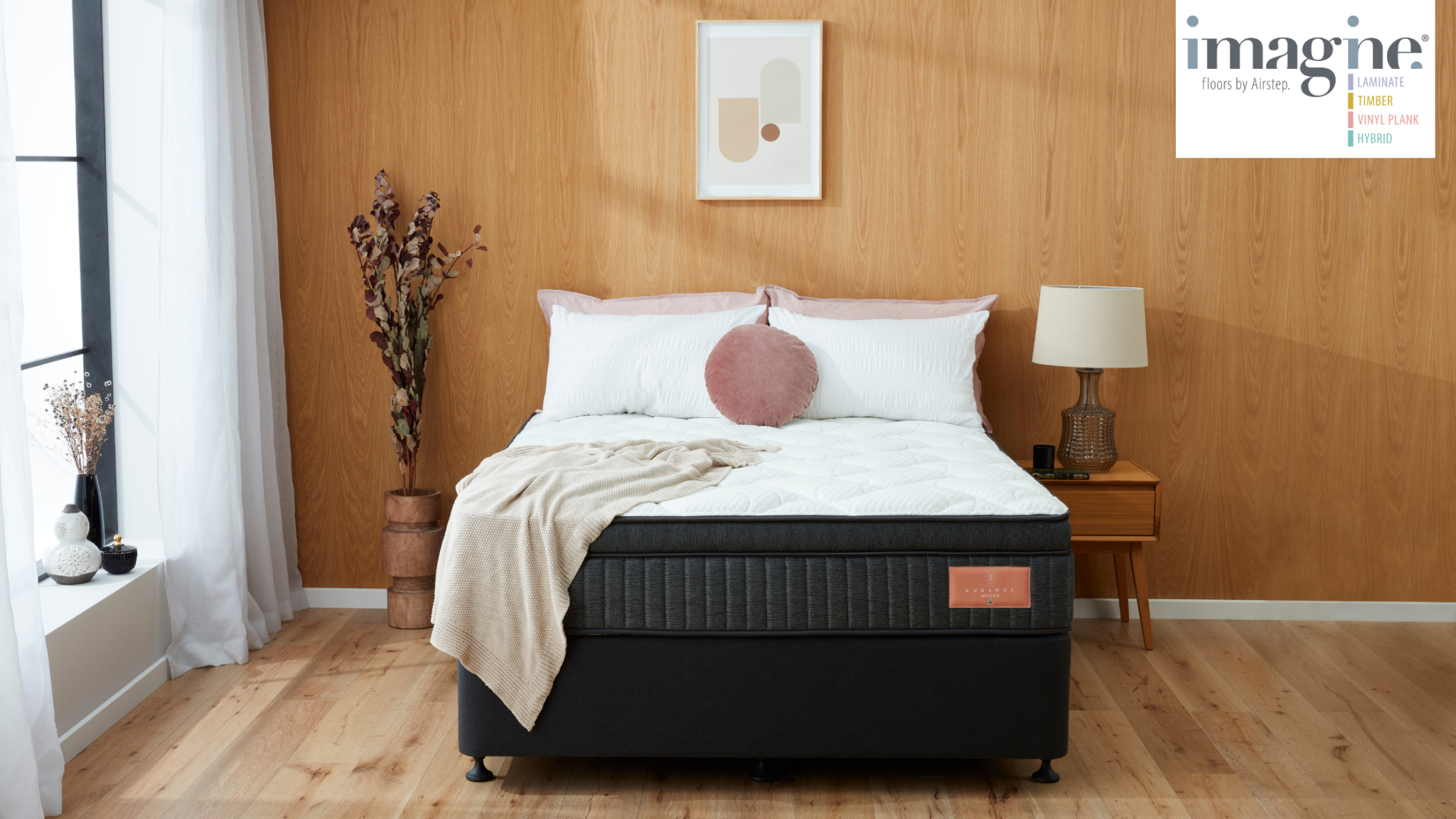 We've been getting quite a few questions about what the difference actually is between Engineered Timber Flooring and Solid Hardwood Floors so today we're shedding some light on the topic.
The most obvious difference between the two is their composition. Although both options are 100% wood, Solid Hardwood Flooring is a single piece of hardwood, while Engineered Timber Floors feature floorboards that are crafted from different layers of wood with a hardwood design layer.
There are, however, many other differences between the two if we look below the surface and that's what we're exploring today:
Engineered Timber Is More Stable And Versatile
First up, Engineered Timber Flooring is far more stable than its Solid Hardwood counterpart. This is due to the way the boards are constructed.
Because wood is a naturally porous substance, changes to temperature and humidity can cause issues such as warping or bowing. While this is still a possibility with Engineered Timber Floors, their construction allows them to withstand climate fluctuations far more effectively than Solid Hardwood Floors.
Note: Neither type of timber flooring is waterproof or suitable for installation in wet areas such as bathrooms or laundries. If you are looking for floors for the wet areas within your home, we suggest looking into Hybrid or Luxury Vinyl Plank.
Solid Hardwood Can Be Refinished More Times
When it comes to longevity, you'd be hard done by to find a flooring option that offers better results than timber.
While Solid Hardwood Flooring can last longer than Engineered Timber Floors as it can be sanded back and refinished more times, Engineered Timber Floorboards can still easily be expected to last for decades with no issues when cared for correctly.
Additionally, because minor scratches or marks simply add character to wood floors, rather than making them look terrible and damaged, you can spend less time worrying about what the kids are up to as even if they do manage to leave their mark on your flooring, they're simply making it more unique.
Engineered Timber Is Easier To Install
In terms of installation, Engineered Timber Floors are the clear winners. While Solid Hardwood Flooring needs to be nailed or glued to the subfloor, Engineered Timber options can be installed as floating floors. This means that instead of having to directly attach your new floors, you can simply install Underlay and place your floating floorboards over the top.
Additionally, Engineered Timber Floorboards come pre-finished meaning that there is no need to stain, seal or finish them once they're laid. Solid Hardwood, on the other hand, requires significant attention from a tradesperson following initial installation to ensure that they can stand up to daily life within your household.
This means that Engineered Timber Flooring equals quicker, easier installation and negates the need to move out of your home while your floors are being laid.
Our Top Recommendation For Engineered Timber Flooring Underlay:


Engineered Timber Is More Eco-Friendly
If sustainability is one of your main deciding factors, Engineered Timber Floors will win every time.
Their construction actually makes them less resource intensive as you do not need as much hardwood (an often limited and endangered resource) and recycled wood can be used to create reinforced core layers. Engineered Timber Flooring is also better for your home environment as the treatments required to prepare Solid Hardwood for everyday life are not the best for your air quality of home, hence why you need to move out while installation is being completed.
Solid Hardwood Does Last Longer – But Engineered Timber Lasts Decades
As we noted above, Solid Hardwood Flooring can be refinished more times than Engineered Timber Floors. This does inherently mean that they will last longer as you're able to repair, rather than replace, more times.
Having said that, refinishing your timber floors is only recommended every ten years or so, so you'll still get to have a long and happy relationship with your Engineered Timber Flooring as they'll happily deal with being sanded and refinished three or four times.
Engineered Floors Are Pre-Finished
Speaking of Engineered Timber Floors being pre-finished this is a major benefit for those who have a tight timeframe or do not want to move out of their home while alterations are being made to the foundation of their space. Not only does this mean that far less VOCs will be released into your home, but it also greatly speeds up the installation process.
Solid Hardwood Is Nailed Or Glued To The Subfloor, Engineered Timber Floats
Possibly the largest difference between the two options when it comes to getting them in your home, is that Engineered Timber Flooring uses a floating installation method. This means that your floors will happily click together and simply sit over an Underlay. This is great for saving time and money during the installation process and can take a lot of the stress out of getting things done.
Solid Hardwood, on the other hand, must be properly fixed to the subfloor with either glue or nails. As noted above, this is only the first step in the process and installing Solid Hardwood Flooring within your home can be quite a complex and drawn out process.
Engineered Timber Is Better For Renovating
If you're renovating, Engineered Timber Floorboards will be the best option in almost every circumstance. This is because Solid Hardwood Flooring requires supports and points where it can be fixed to the subfloor. This in turn raises the height of your floors and can cause significant discrepancies in levels between rooms that have had new floors installed and ones that have not.
The floating installation method of Engineered Timber Floors, however, does not create as much of an issue as the only extra height other than the floorboards themselves is your Underlay. As a general rule, this is between 2mm and 3mm thick so it does not create anywhere near as much of an issue and may even allow your floors to still sit flush depending on the levels of other rooms and how your subfloor sits.
Both Expand And Contract
Now, we know that we've been telling you all about how Engineered Timber Flooring is far less likely to warp, bow or cause issues within your home due to expansion or contraction but it is important to note that your new floors will still shrink and grow depending on the climate. Because this is to a far lesser degree than it would be with Solid Hardwood Floors, you'll be in a much better position, however, it is important to follow all installation instructions carefully in order to avoid issues.
Engineered Timber Flooring Is Compatible With Underfloor Heating
Finally, those who like the finer things in life will be delighted to hear that unlike their Solid Hardwood counterparts, Engineered Timber Floors are compatible with underfloor heating.
This is particularly beneficial in cold climates or for those looking to create a luxurious design. Timber Floors, no matter whether they're solid or engineered, add a sense of warmth and opulence to a space that simply cannot be matched by any other material and the addition of underfloor heating can really help to take this to the next level.
So, now that you have a better understanding of the difference between Engineered Timber Flooring and Solid Hardwood Floors, we're sure that you'll agree that engineered varieties are the best choice in almost any circumstance. If you're ready to select the perfect Engineered Timber Floors for your home, check out our Reclaimed Wild Oak collection and reach out to your preferred local flooring specialist when you're ready to make your purchase. They'll be able to help you sort out your Underlay and insulation and get your project sorted out with minimal fuss.