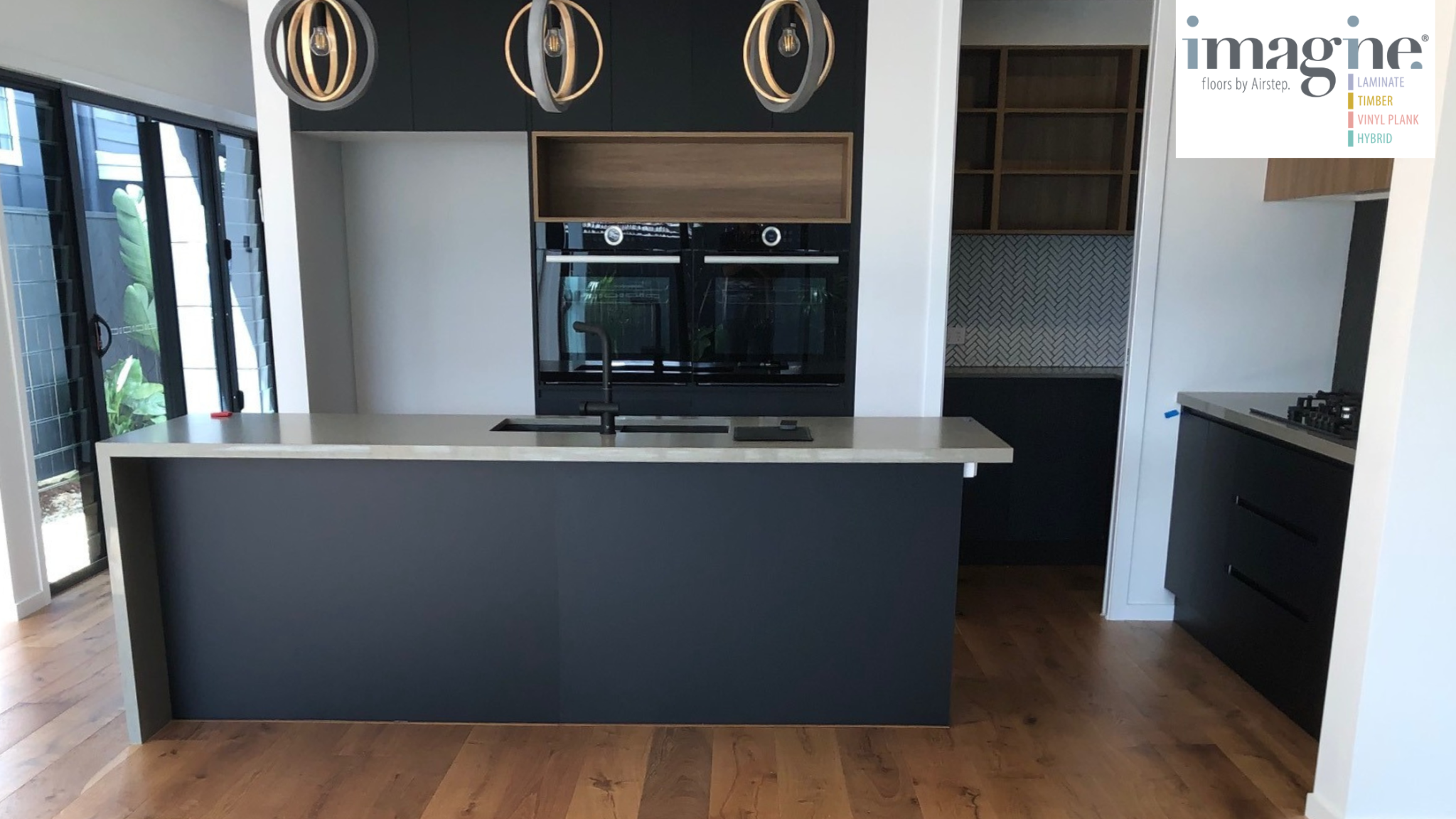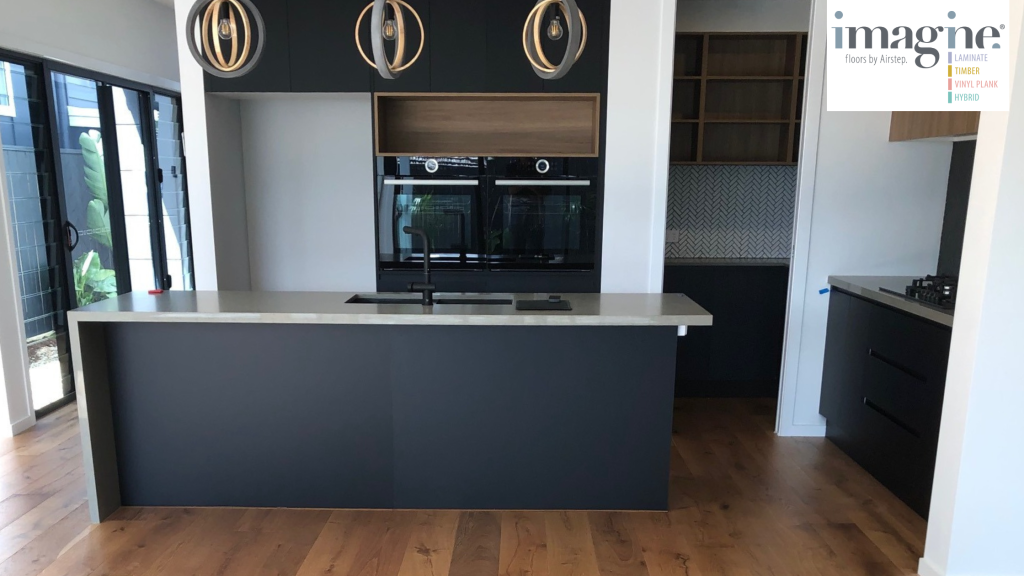 Looking to make your space feel more luxurious but a complete renovation of your entire home isn't on the cards any time soon? Consider moving through your space room by room and applying the below tips.
Engineered Timber Flooring
If you want an air of luxury within your home, it's a good idea to figure out the foundation of your design first as it will set the tone for the rest of your style. The best way to achieve this is to install Engineered Timber Flooring in areas where it is safe to do so. This is because natural materials will always feel more luxurious than synthetics and wood brings a certain personality to your space that cannot otherwise be achieved.
In our opinion, it is a far better choice to use Engineered Timber Floorboards, rather than installing full hardwood floors, as solid hardwood is susceptible to warping, bowing and other issues if conditions are not ideal. However, solid hardwood floors will produce the same element of luxury as long as you have a suitable climate and are willing to put in the extra work to care for them.
Don't Forget The Scotia
If you're installing new floors, it's important to add scotia where they meet walls, doorways, or other permanent fixtures such as cabinetry. Not only does this provide a polished look to your room as it makes the space feel complete, but it also serves an important safety function by preventing expansion gaps from becoming tripping hazards.
At Imagine Floors by Airstep we offer exact match scotia for all of our Laminate and Hybrid Flooring and those who wish to do so can select a close match for Engineered Timber Floors or Luxury Vinyl Planks (or create contrast as a design feature if you'd prefer).
Plenty Of Greenery
As noted above, natural elements are a great way to add a sense of luxury to your space. It should come as no surprise, therefore, that a quick and easy way to make your home feel more luxurious is to stock up on house plants.
Having plenty greenery within your space doesn't just look great, however, it can also help purify the air within your home and improve your overall sense of general wellbeing. So, next time you're near your local nursery, pop in and grab a plant or two (or ten) for your room, you'll love the difference it can make.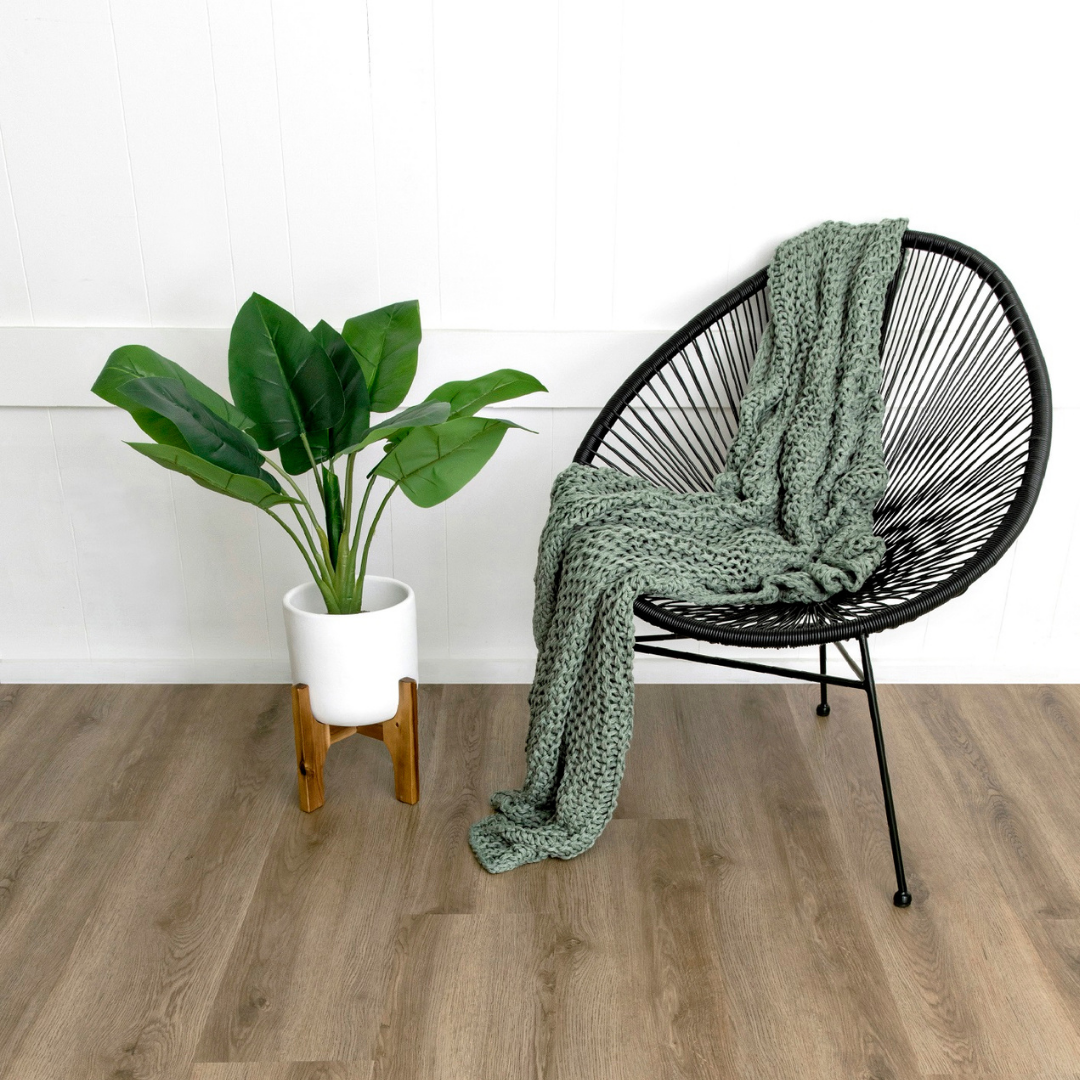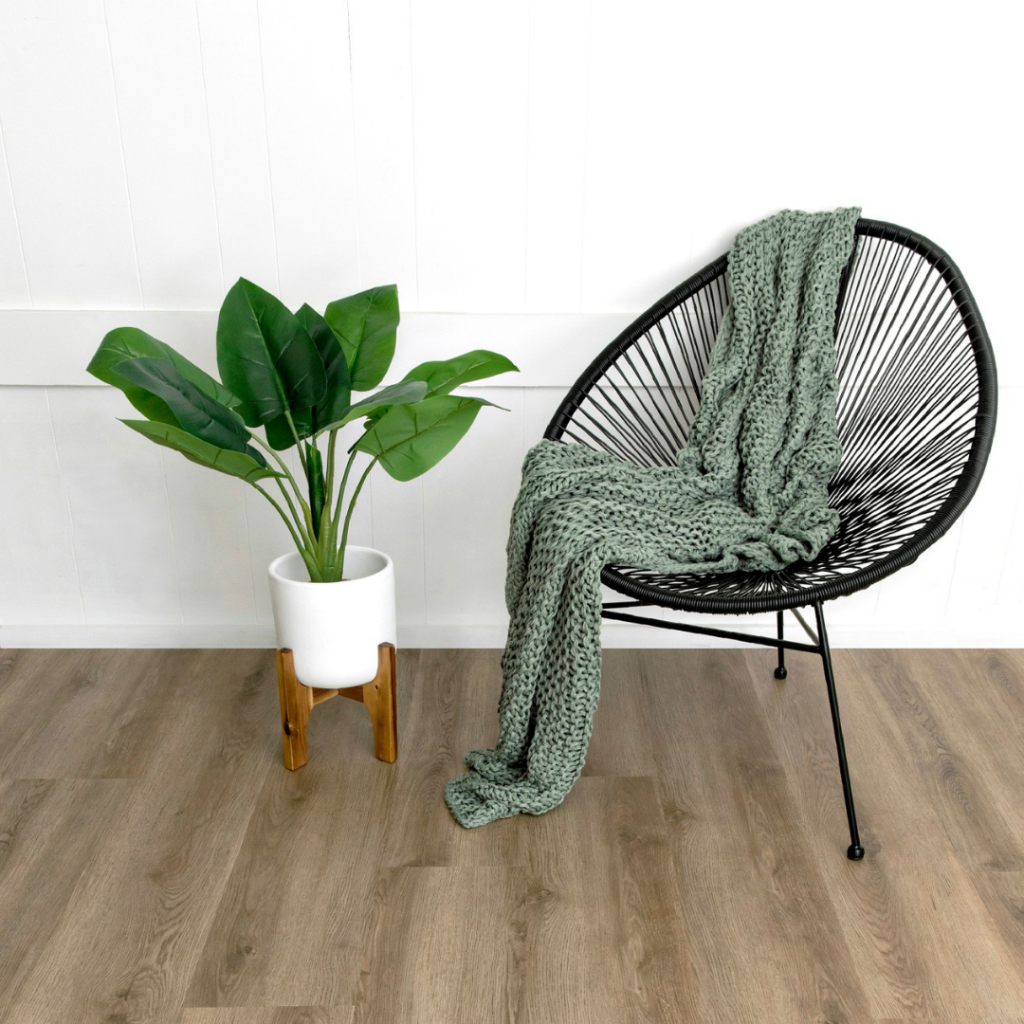 Have A Feature Piece
Another way to help your space feel more luxurious is by building your design around a feature or statement piece. This works for two reasons, first of all, in order to be a good statement piece, your furniture, artwork or other design element must be of high quality so that it stands the test of time.
Secondly, your feature piece must also provide interesting visual impact in order to stand out from the rest of the room, something that will instantly make it, and by extension the rest of your design, feel more luxurious.
We suggest using a piece of furniture for your statement piece as it is often easier for those who are not professional designers to create a look around something like this, rather than a piece of art or smaller element. This isn't to say that you can't take the latter approach if you feel comfortable doing so, we just wanted to provide you with the information to make things as easy as possible for you.
Lighting Is Key
An often-underestimated element of your design is the lighting. While natural light will always provide the most luxurious feel, thanks to newer technology, you can easily replicate this look. We suggest using cool toned LEDs as your main light source and complimenting this will lamps that throw a warm light.
Having multiple light sources, of varying tones will help add depth your space while also increasing both luxuriousness and functionality, making it a great win on all fronts.
Install Block Out Curtains
While we're on the subject of lighting, although natural light is certainly something you're going to want to maximise within your room, it's also something that you're going to want to be able to control if you're looking to convey a certain vibe within your space or protect your furniture and other design elements from harmful UV rays when the sun is peeking through your window a little too brightly.
Because of this, we suggest the installation of block out curtains on any appropriate windows. Not only will the thick, rich fabric add to the air of luxury within your room, but you'll be thankful for your new curtains any time you want to switch off from the world and have a relaxing afternoon on the sofa with the family as block out curtains have also been shown to help reduce the levels of exterior noise that make their way into your home.
Make Use Of Rugs
It may seem odd to tell you to install Engineered Timber Floors at the top of this article and then follow up down here by telling you to cover them up – but hear us out. Adding rugs to your room is a great way to soften up your design and increase the comfort of your space.
The difference in texture will also help add depth to your room (just like the different tones of lighting) and rugs can also be a great way to divide spaces up in an open floorplan.
What this all amounts to, is your space feeling more luxurious than ever as all of these design elements start to come together.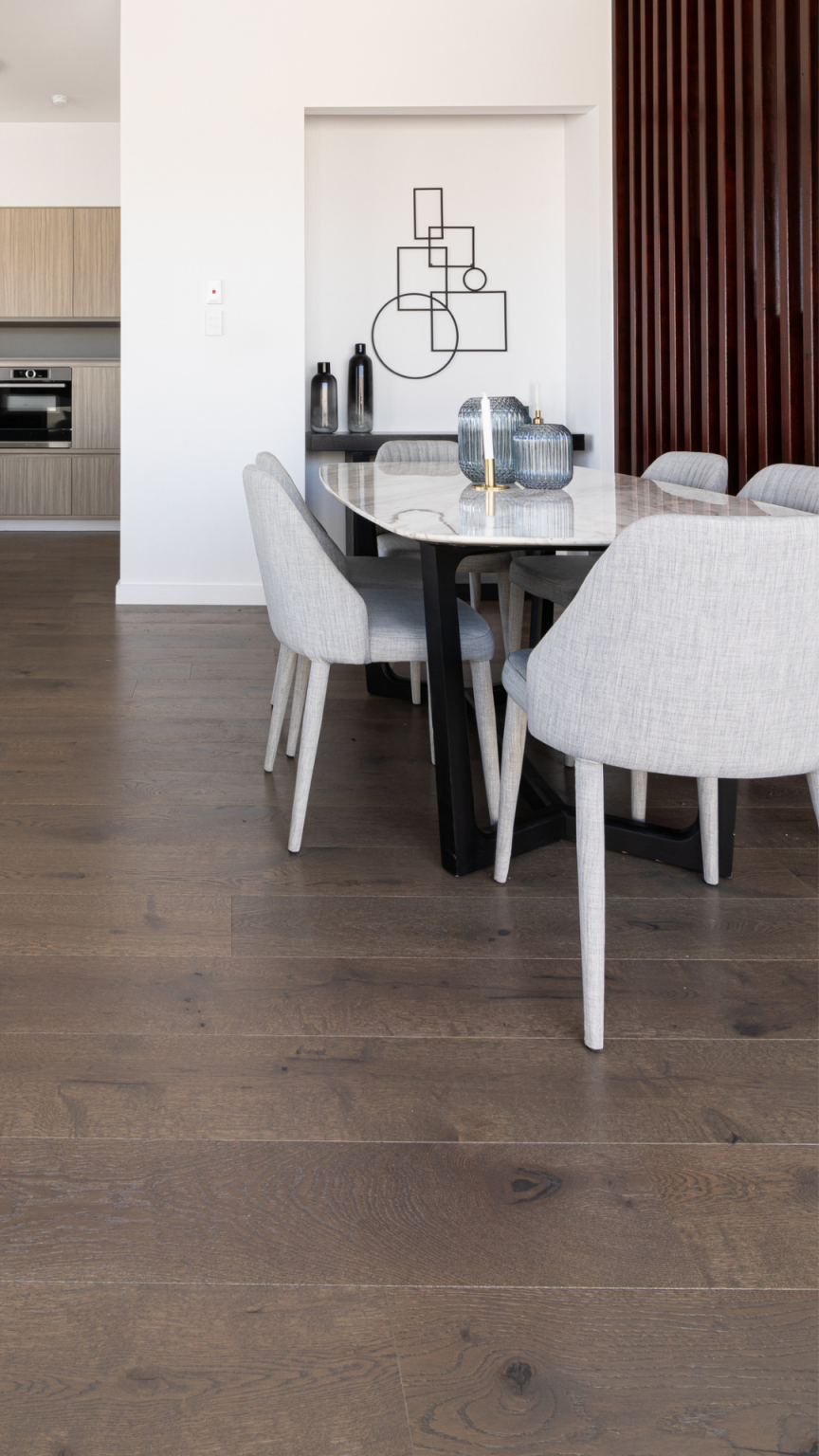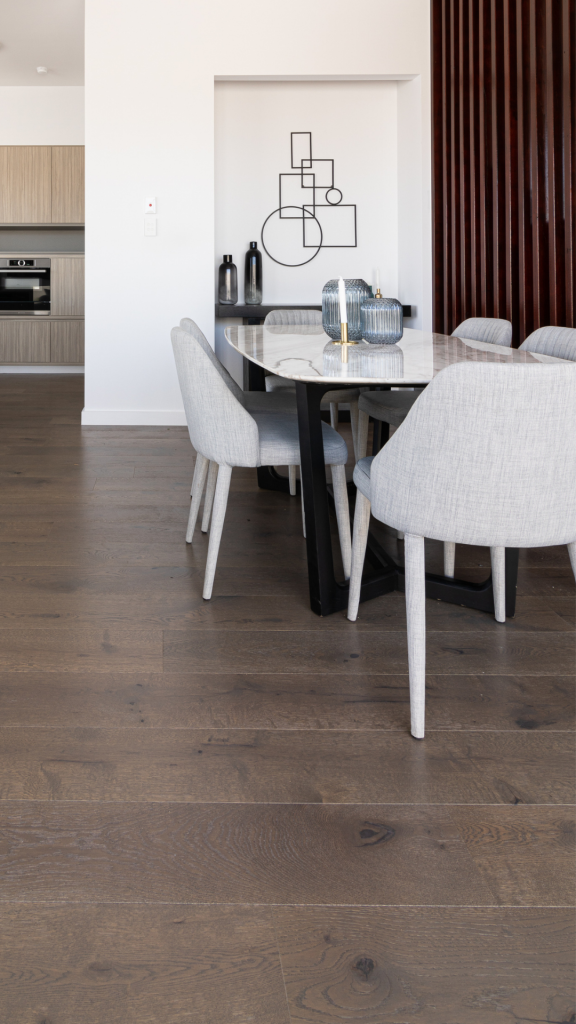 Use Art To Showcase Your Personality
We've said it before and we'll say it again, your interior design should be centred around, and accurately highlight, your personality. Since clutter is the enemy of luxury, there may not be much space for little knick knacks and other fun items in a room that you're trying to keep high class vibes within, but that doesn't mean that your room shouldn't still portray who you are.
We suggest using large pieces of art to showcase your personal style in a room where luxury is your focus as their size will help the space feel more opulent and your selection will reflect something that makes you smile.
Mix Textures
We touched on this above when we mentioned the use of rugs but mixing textures can actually be a great way to help a space feel more luxurious. It adds layers to your design, further builds a sense of depth within your space and can help you create points of interest throughout the room without making things feel cluttered or out of place.
Make use of soft plush pillows, stone plant pots, wooden photo frames, or whatever your heart desires for this part of your luxury makeover, as long as the design flows, you're on the right track.
Keep Things Clean And Organised
Finally, when you're looking to design a luxury aesthetic, you'll want to stay well away from clutter, mess, and stains. Because of this, it's important to have adequate storage for all of your belongings and keep your other design elements clean and well cared for.
Check out our Engineered Timber Floor Cleaning Guide if you need assistance with this point and ensure that you've got the appropriate cleaning tools and products for all aspects of your space.
The tips in this article obviously don't account for dealing with appliances or changes to significant fixtures apart from your floors, but they do provide a solid checklist for getting started without making these large alterations to your home. If you're in a position where you'd like to make some more drastic changes to your space, look over the information in the blogs below and reach out to your local flooring expert once you've found your perfect floors.