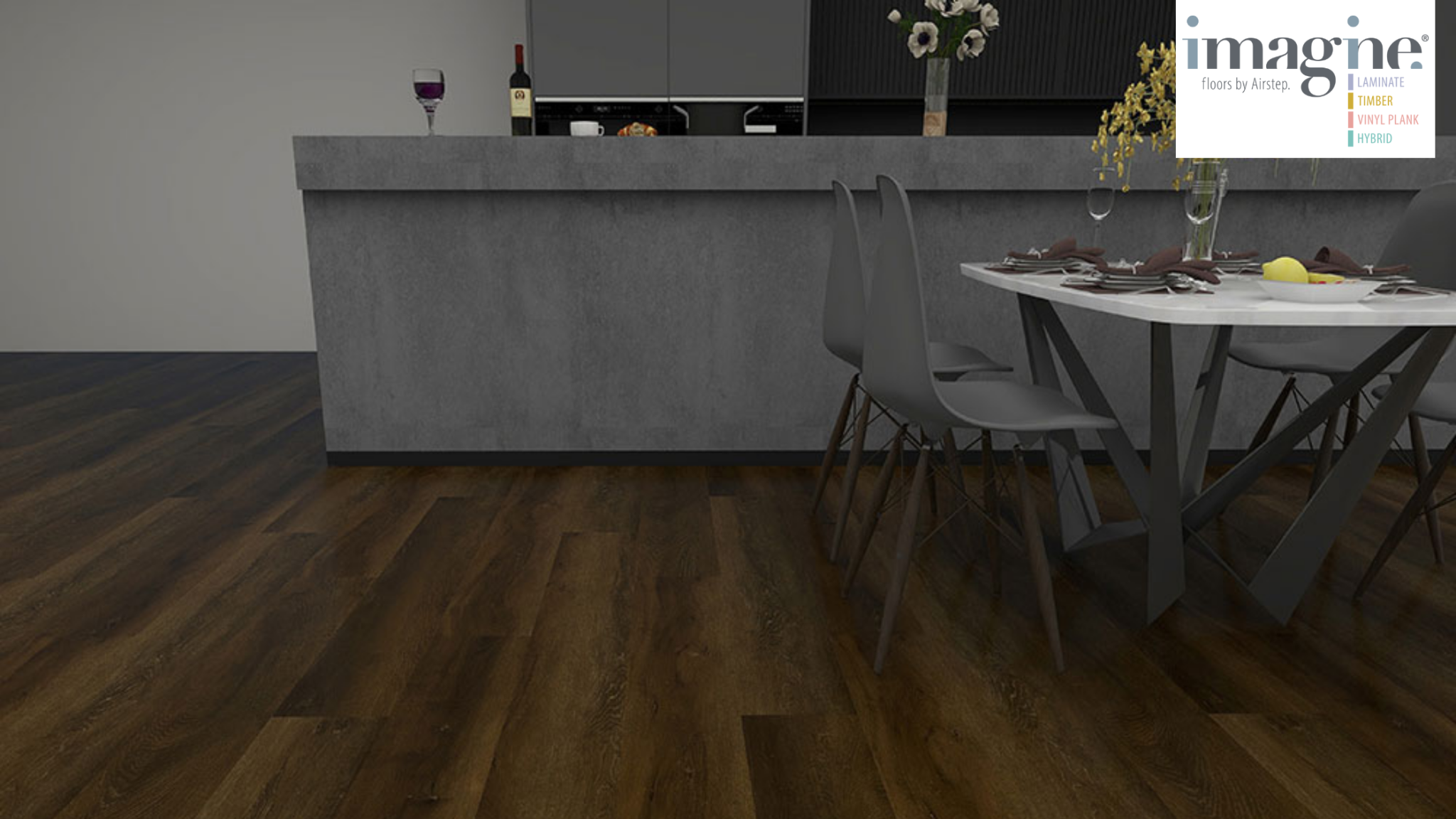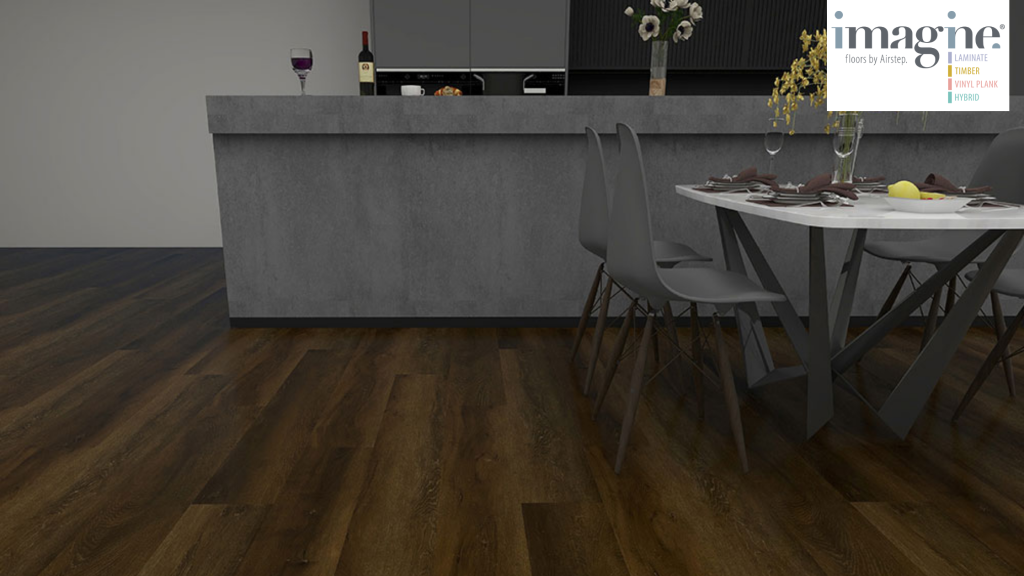 In most cases, the kitchen is the heart of your home, so if you want your space to reflect your unique personality, it's a great place to start your design journey. Unfortunately, because your kitchen also has to be functional and resilient, there's a lot more that goes into styling this space than simply selecting the options that make you happiest. That's why today we're sharing our dream kitchen design tips to help you get the look that you want, without compromising on function. 
Keep reading to view all of our suggestions for creating the perfect entertaining hub for your home, or, if you're here just for flooring advice, click here to be taken straight to our list of the best floors for kitchens in 2022 and beyond. 
Cabinets
While you may be tempted to focus on appliances and other finishings, the first aspect of your kitchen design that you'll need to address is the cabinetry. Specifically, the shape that it will form and the amount that your kitchen will feature.  
If you're renovating a smaller space or simply refinishing an existing kitchen your options here will be limited, but if you're working with a larger floorplan or building from scratch, you'll have full creative freedom. 
If the area that your kitchen will occupy is small, we suggest creating a galley style design and making use of vertical space. Importantly, in these sized areas, you want to keep colours light and bright to help the room feel larger so traditional white cabinetry with a simple design will be your best bet. 
If you have a larger area to work with, however, darker cabinetry can add a modern feel to your space and a wrap around design will most likely offer the best functionality. 
Remember that your appliances and sink will have to fit within your cabinetry so it's important to factor in room for them when creating your design. 
Appliances
Next up we have appliances. You'll want to select options that feature the highest star rating within your budget to help keep environmental impact and running costs low, however, this isn't the only factor to consider. You'll also want to look at the functionality of each appliance within your specific kitchen space and how things can be best arranged to suit your style and needs.  
In terms of design, white appliances work best if you're trying to make a small space feel larger, black is ideal for creating a modern vibe and stainless steel is timeless and often viewed as luxurious. There are also companies creating coloured options these days and we absolutely love the baby pink or soft blue look in design styles that suit this type of colour palette, especially if they're paired with pale green cabinetry (country chic we're looking at you). 
Floors
As you've probably guessed from the name of our website, the floors are definitely our favourite aspect of any kitchen. Not only do they set the foundation for every other element, but they also tie everything together, both within the space and by connecting the room to the rest of your home. 
Unfortunately, your kitchen is one of the areas where your floors are most likely to have to put up with significant potential for damage, so selecting the right option is crucial. Stain, scratch and water resistance are vital here, as is the ability to deal with heavy impact (be honest, everyone has dropped a pan or two in their lifetime). You'll also want to select a flooring option that is easy to clean and can stand up to even the highest traffic flow, and if it hasn't got a good slip resistance rating, you probably shouldn't even be considering it.  
For these reasons, we do tend to suggest Vinyl Planks for most kitchens, however, Laminate Floors, Engineered Timber Flooring and Hybrid options can all be suitable as well depending on your personal situation and preferences. We've got a great section on the best flooring for kitchens in 2022 and beyond below so keep reading if you'd like further guidance.  
Sinks And Tapware
The sinks and tapware within your kitchen are a great way to showcase your personal style as there are so many options available and the vast majority of them are perfectly functional. While we will always suggest the installation of a double bowl sink to help make food preparation and dish washing flow better, as well as an extendable spout for cleaning those awkwardly shaped pots and pans, the rest is up to personal preference.  
The stone look has become increasingly popular over the last couple of years with some Quartz countertops even offering built in basins to create a seamless look and feel. This is great news for renovators and designers as cutting any countertop to make room for your kitchen sink can be costly and time consuming. 
A couple more things to consider when making your selection for kitchen sinks and tapware is their functionality and cleanliness on a broader scale. While stainless steel does tend to be the most intrinsically hygienic option, all sink types are perfectly safe when properly cleaned and you can get some pretty fancy designs. By the same token, while raised basins look stunning, they're certainly not the best option for everyone when designing a room such as the kitchen so just because you can get one big enough, doesn't necessarily mean that you should. 
The Best Floors For Kitchens In 2022 And Beyond
As noted above, we suggest the installation of Vinyl Plank Flooring in kitchens as they're incredibly durable and feature a 100% waterproof guarantee. They also provide superior slip resistance and offer a softer feeling underfoot making them great for those days when you're spending a lot of time on your feet preparing meals for special events.
The specific decor of your Luxury Vinyl Plank Flooring will depend on the overall aesthetic that you choose for your space, however, the below suggestions work well with many design styles: 
Another great option for kitchen floors is Laminate Flooring. Perfect for homes with pets and high traffic areas within your home, Laminate is one of the strongest options on the market. Boasting the largest range of decors in the Imagine Floors by Airstep Flooring collection, these floorboards are available in both standard and extra-large formats and we even have a gloss finish for those who really want their kitchen to shine.  
Laminate is also the material that our gorgeous Chevron and Herringbone Floors are crafted from so it's the ideal option for those of you looking to create a boho shabby chic vibe. 
If ultimate luxury is your goal, you simply cannot go past Engineered Timber Flooring. There's something about the natural hardwood look and feel that instantly adds warmth, character and a sense of luxe to a space without having to try at all. 
Engineered Timber Floors are perfect for crafting a Hamptons style home and work well for those looking for natural or rustic finishes. They're also ideal for open plan spaces as they allow you to bring a high fashion vibe throughout your entire space.  
Having said that, Engineered Timber Flooring will require a little extra love and care compared to other kitchen floor materials. This is perfectly fine for those willing to invest a little more time in maintenance, however, if you're looking for flooring that is easy to look after in the kitchen, we would suggest leaning towards Luxury Vinyl Planks or Hybrid Floors due to their waterproof nature.  
Speaking of Hybrid Flooring, these floorboards offer the best of both worlds in terms of style and versatility. Featuring the waterproof benefits and strength of Luxury Vinyl Planks and the gorgeous aesthetic of genuine hardwood, Hybrid Floors can be a wonderful choice for your kitchen, especially since they're perfect for those who live in humid or rapidly fluctuating climates, two features of most kitchens. 
Create contrast with dark floors and light cabinetry and finishings (or vice versa) or blend gentle shades in similar tones to have all elements of your design work in harmony.  
Need design inspiration or flooring education for a particular space in your home? Let us know in the comments or shoot us a message via our Contact Page and our next blog could be tailored just for you! Or, if you're ready to commit to your new floors, get in touch with your local flooring expert to discuss installation.