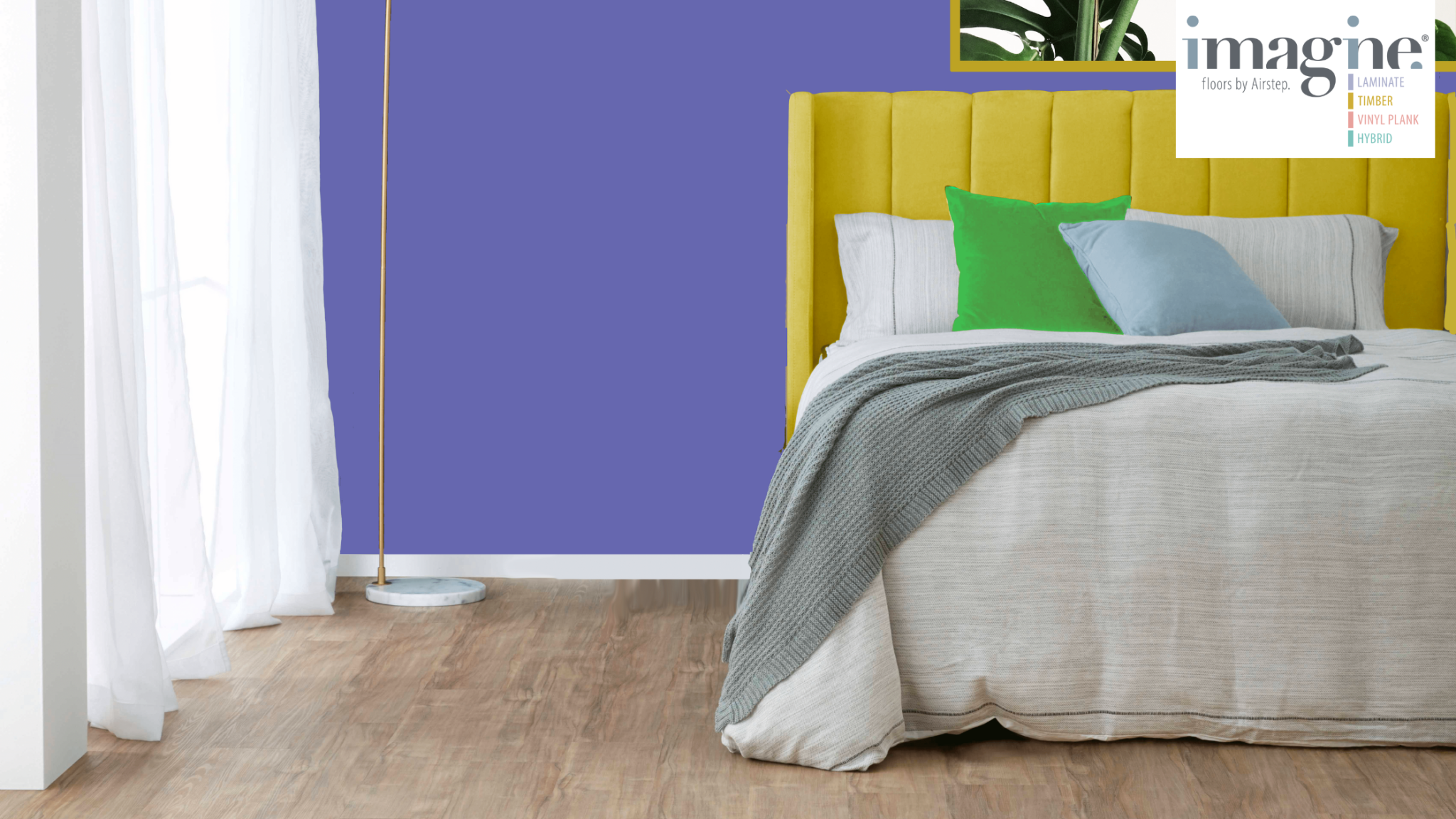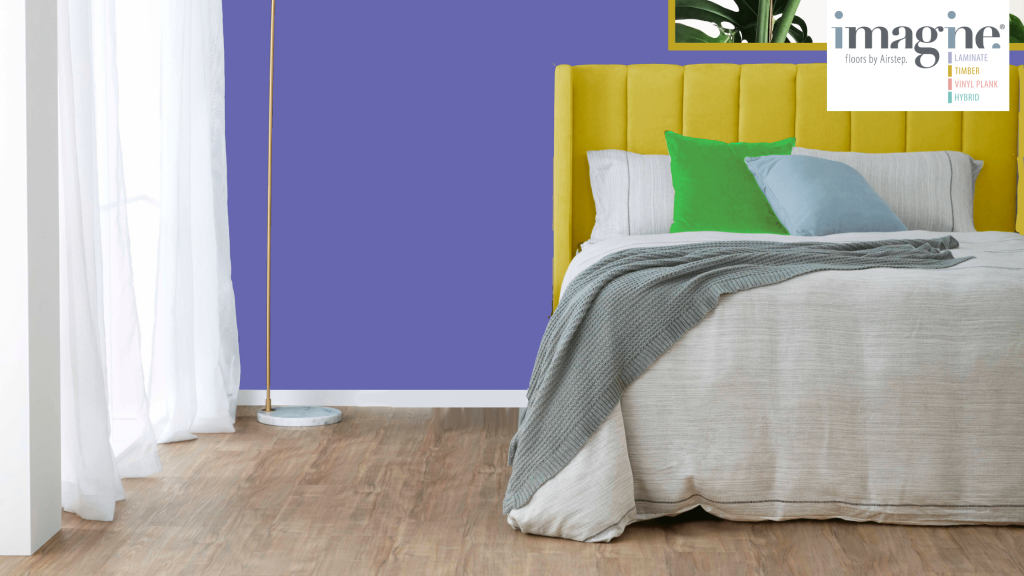 Looking to create an on-trend interior this year? Why not consider making use of the Pantone Colour of the Year – Very Peri.
Very Peri In The Bedroom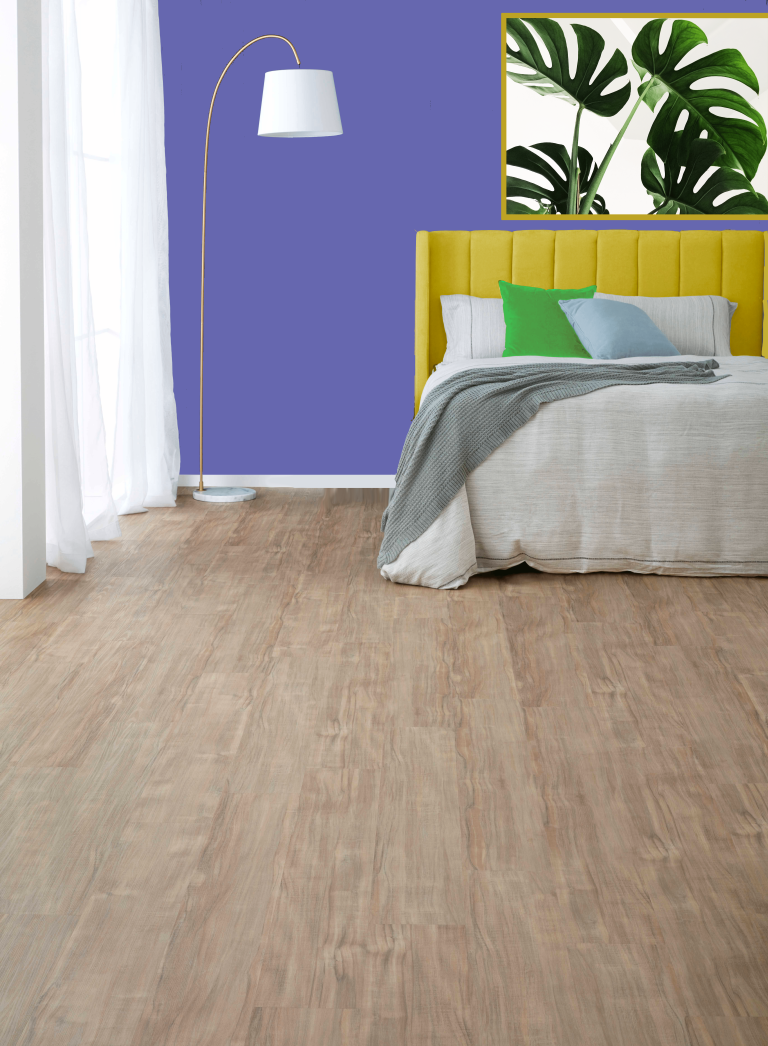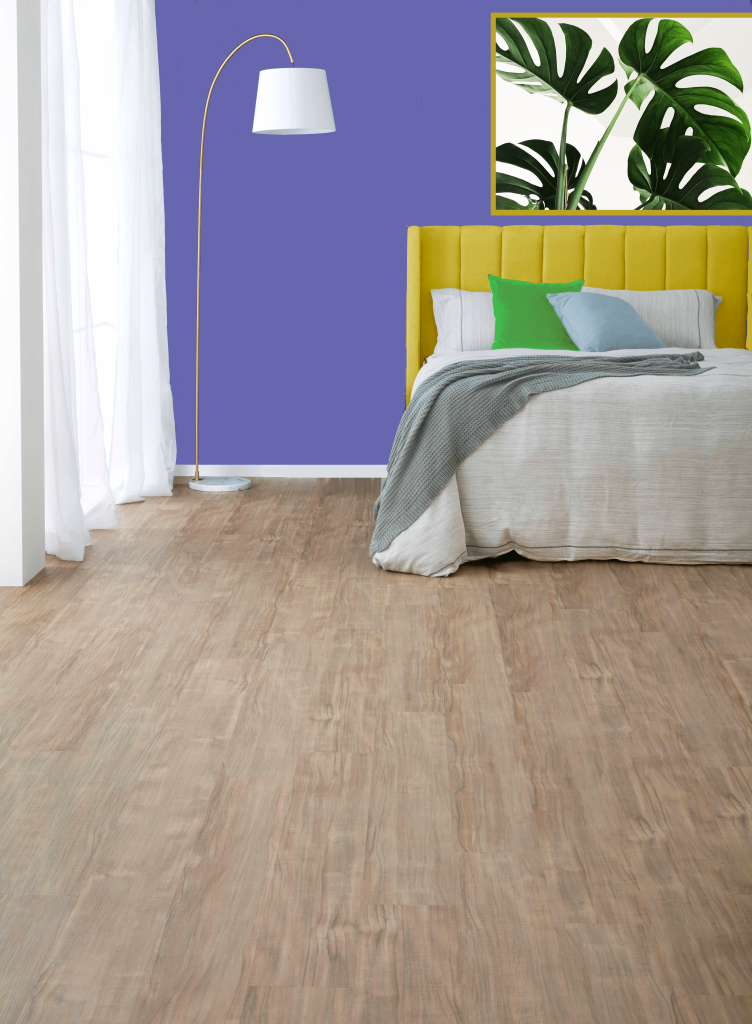 Looking for a way to maximise the impact of Very Peri in your space? Feature walls are a fantastic way to make a statement and can completely transform the look and feel of a room.
Consider painting the wall behind your bedhead Very Peri to bring an elegant yet whimsical feel to your master suite. It also helps provide an element of interest at the head of your bed if you don't have an actual bedhead and works to anchor your space. Pair this with a Very Peri chair on the other side of the room to tie your design together and accent the shade with pops of bright yellow in your soft finishings.
Pale green bedspreads will suit well in this type of space, as will white and other complimentary tones. Those with a large master bedroom may also wish to have Very Peri curtains in order to tie the space together with a secondary central feature, in this instance, we suggest the installation of floor length blockout curtains for maximum appeal and functionality.
Bring The Colour Of The Year Into The Kitchen
Loving the colourful kitchen trend and looking for a shade to brighten your space with? As noted above, Very Peri pairs wonderfully with greens and yellows so this could be your chance to seriously level up your design.
We love the idea of having Very Peri cabinetry as your statement piece and pairing this with bright yellow accents.
A fun way to bring this to life would be to make use of hanging storage (an emerging trend that is gaining popularity as it's incredibly convenient and a major space saver) for your cookware and selecting pots and pans in a bright yellow shade.
In order to have this look cohesive you will need a matching cookware set, but as pots and pans lose their coating, effectiveness, and, in some cases, even safety, over time, you can easily justify this type of purchase.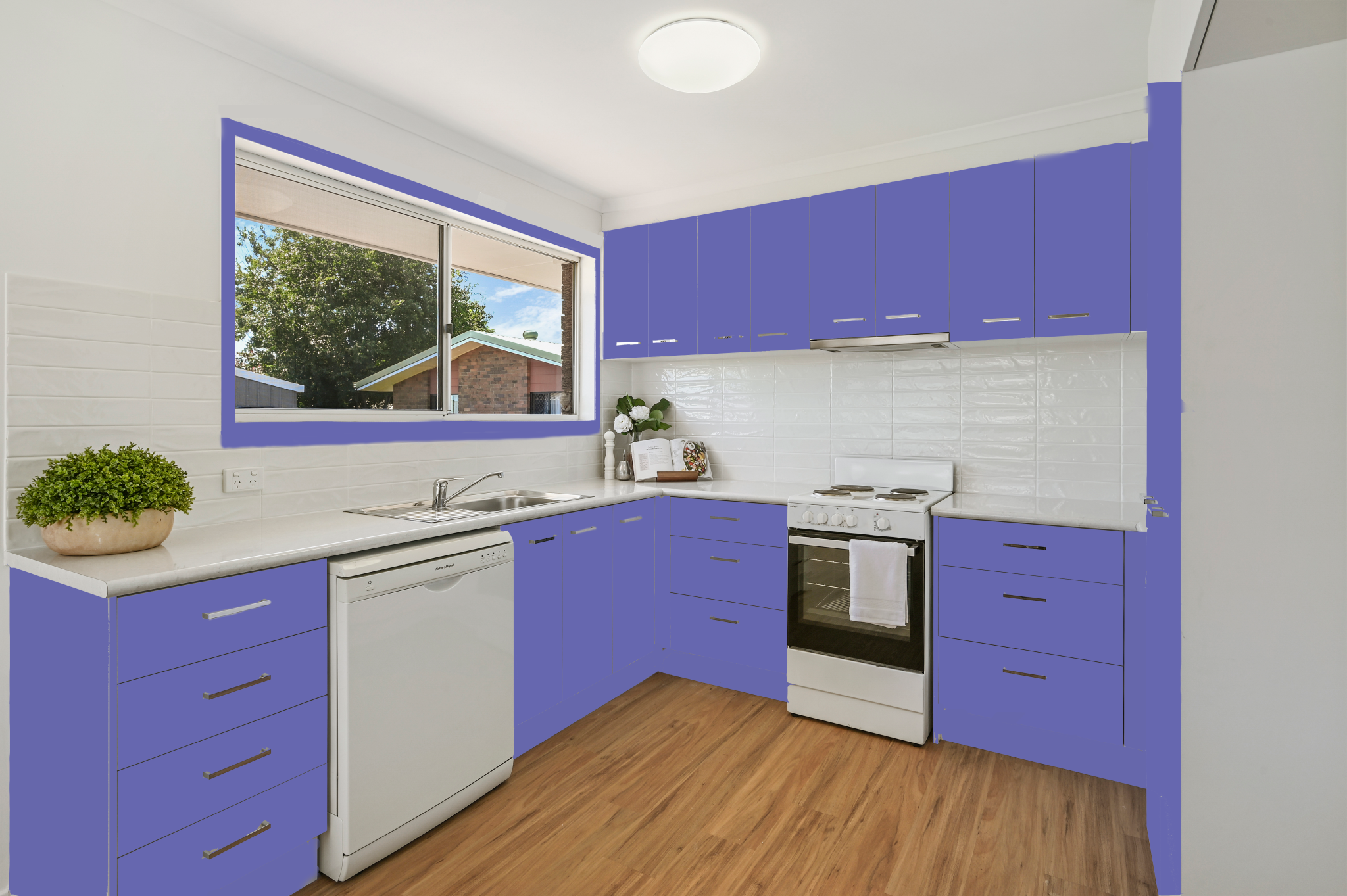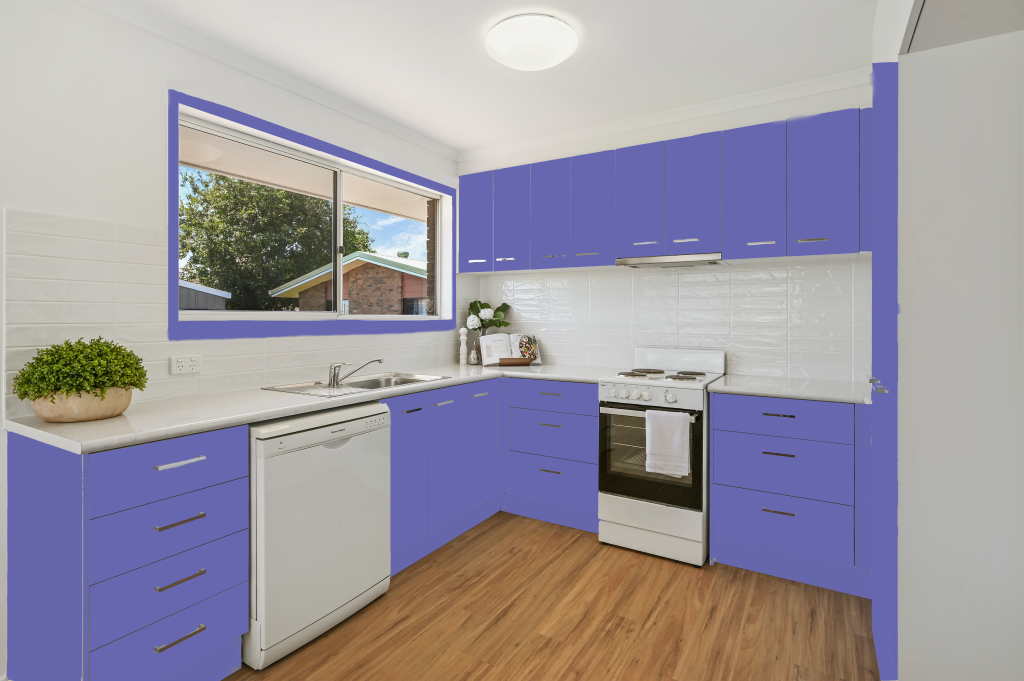 Tie the look together with a windowsill herb garden and a few more indoor plants to add a bit more green (we love Snake Plants as they also purify air) and you'll have a gorgeous and modern twist on the country chic aesthetic.
You could also achieve a Hamptons style within your kitchen with Very Peri by using it as an accent colour rather than a base tone and bringing plenty of white and natural wood tones into your space.


Create A Cool, Calming And Very Peri Lounge Area:
If you're looking to create a lounge area that has a relaxing vibe but still feels fun, consider painting one of your walls in a Very Peri shade. This bright and bubbly colour represents hope for the future and provides a great backdrop for a sitting area, play room or simply a nice place to sit back and watch your favourite shows.
Layer greys and whites for the rest of your colour palette here to really create a cool and calming space, or add plenty of pops of yellows, pinks and blues to really amp up the fun factor in spaces for children.
Could The Colour Of The Year Suit Your Bathroom?
Bringing brighter colours into bathrooms must be done in a more subtle manner as they tend to be smaller spaces. In this instance, we suggest using Very Peri as the shade of feature tiles or a cabinet but avoiding covering an entire wall in the tone.
The exception here is children's bathrooms where you are aiming for a playful vibe although larger blocks of Very Peri can work well if your bathroom is of a decent size.
Those with particularly small spaces may wish to bring this lovely blueish purple shade into their space purely through accessories and finishings. For example, you may have Very Peri bathmats and toothbrush holders while avoiding the addition of strong shades in larger elements.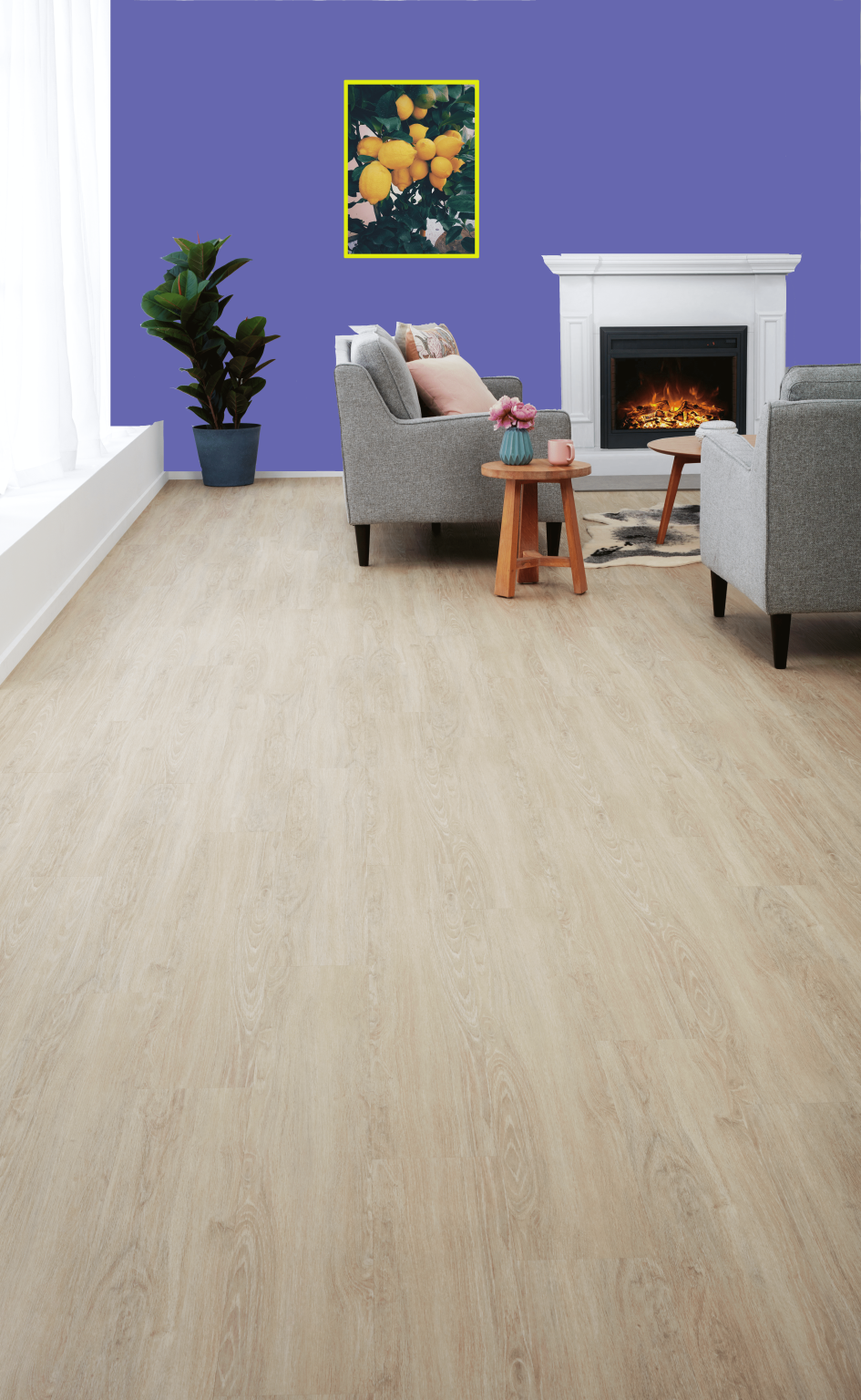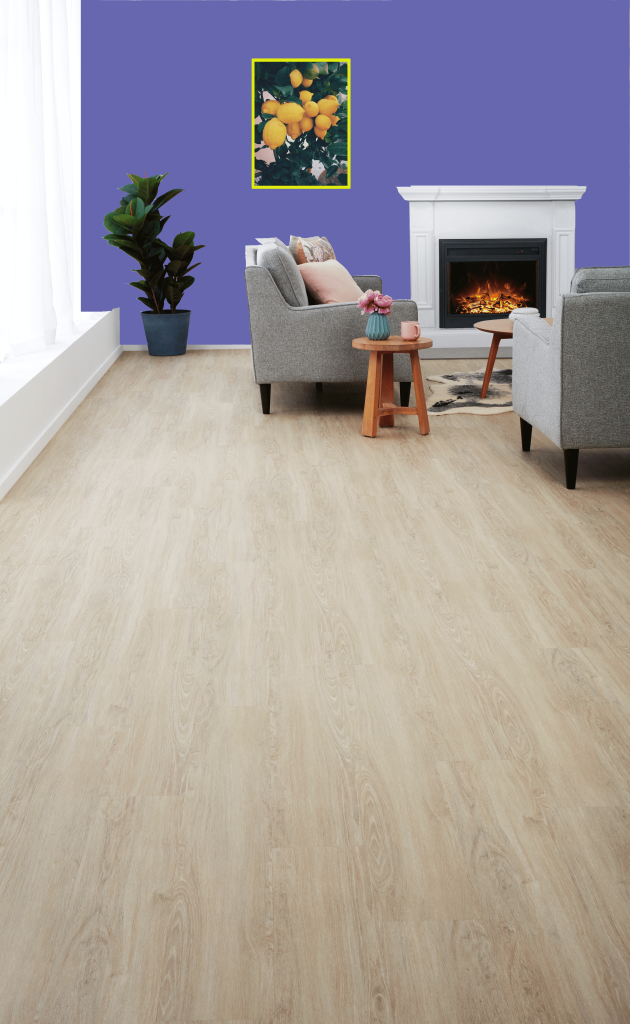 Flooring Decors To Match Your New Very Peri Vibes:
If you're building a new home, or completely renovating your current one, it's worth considering how your floors will align with your new Very Peri colour palette if you intend on using it heavily throughout your space. Too many rich or deep colours can make a space feel cluttered and small so it is important to bring balance with other elements.
Given the shade and depth of a Very Peri centred colour palette, we suggest keeping flooring light in colour and cool in tone to establish a neutral foundation for the rest of your design. To help with this, we've put together the below collection of flooring options that pair up perfectly with this new blueish-purple shade:
Luxury Vinyl Plank Flooring For Very Peri Spaces
Looking to add some Very Peri flair throughout your entire home? Add a cohesive foundation to your space with Luxury Vinyl Plank Flooring.
Thanks to their 100% waterproof construction, Vinyl Planks can be installed anywhere within your home – including wet areas such as bathrooms – so they're the ideal option if you want the same floors everywhere.
We suggest choosing a decor from the options to the left to match your Very Peri style and viewing the blog below to learn more about installing Luxury Vinyl Plank Floors throughout your home.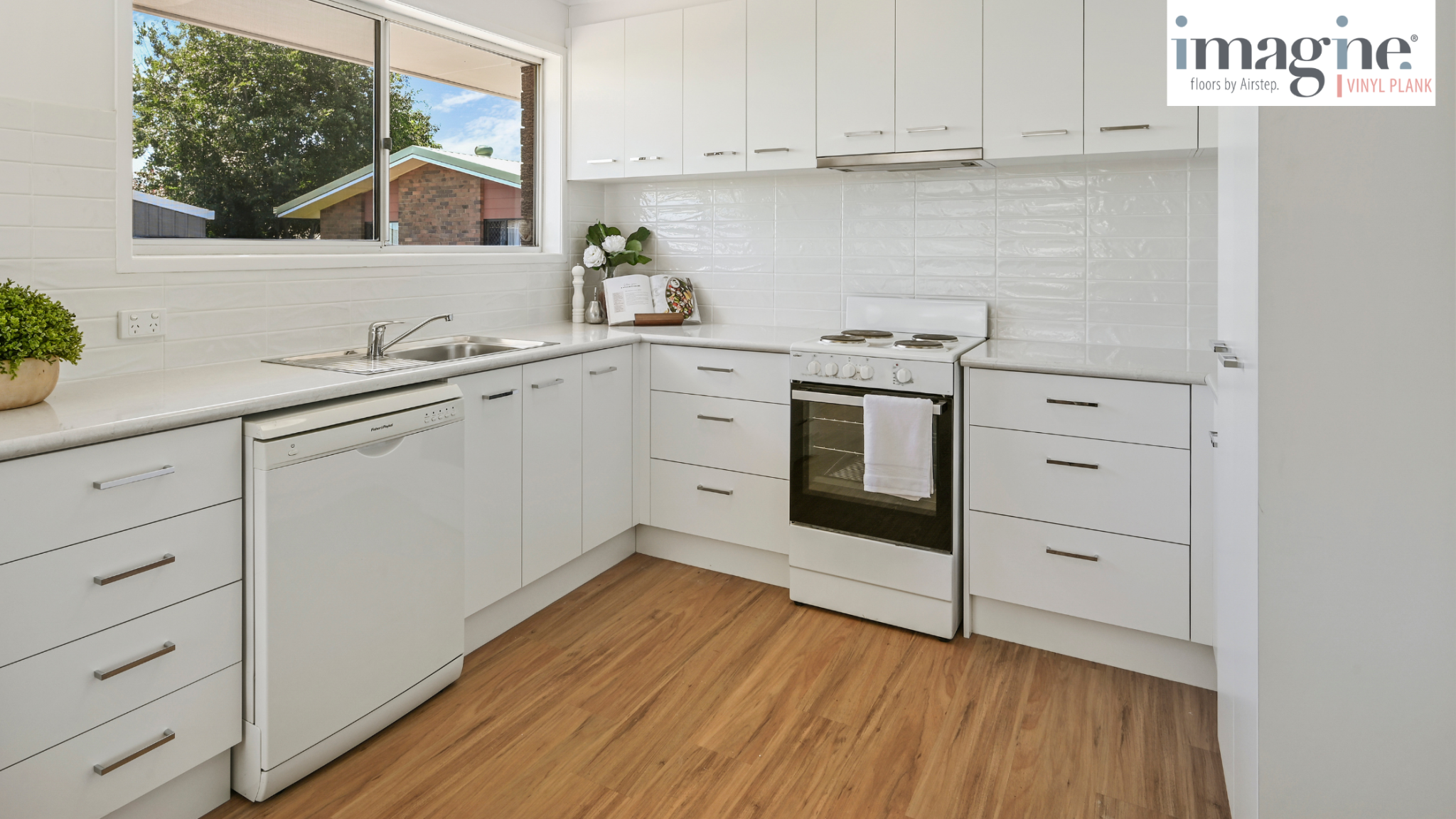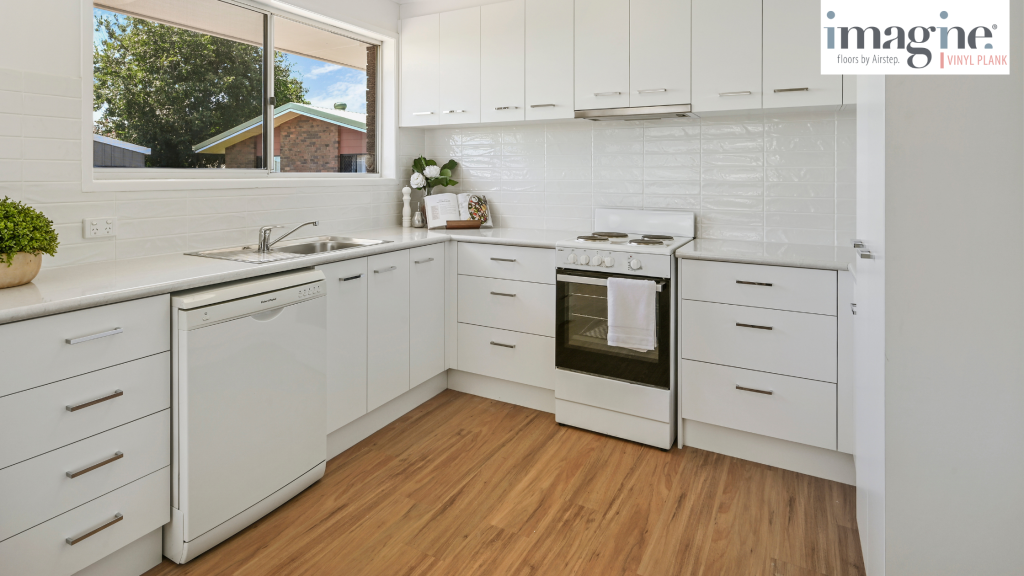 You can also select from the Vinyl Planks noted earlier in this article: Naturale Plank 3.0 Limed Tallowwood or Naturale Plank 3.0 Sandy Oak.
Engineered Timber Floors To Match The Colour Of The Year
When it comes to adding a sense of luxury to your space, you simply cannot beat Genuine Engineered Timber Floors.
We suggest pairing either of the two suggestions below with your Very Peri style to create the ultimate luxe space with a whimsical twist.
Laminate Flooring Options For Very Peri Style:
Strong and beautiful Laminate Floors are the perfect option for those with pets and with over 40 decor options in the Imagine Floors by Airstep range, there's sure to be something to suit your style.
When it comes to matching the colour of the year, we suggest the options below:
Ultimate Style With Hybrid Floors And The Colour Of The Year
Finally, if you want the best of both worlds with the strength of Vinyl Floors and the natural beauty of Timber Flooring, Hybrid is the perfect solution for you.
Hybrid Floors feature a 100% waterproof guarantee and offer ultimate style for your space making them a great option for any area of your home. When looking to match the colour of your floors to Very Peri design elements, we suggest the decors to the right:
Want to know more about Hybrid Floors?
Check out the blog below ⬇️
We've collected everything you need to know about this wonderful flooring type and we think you'll find it to be quite a useful resource.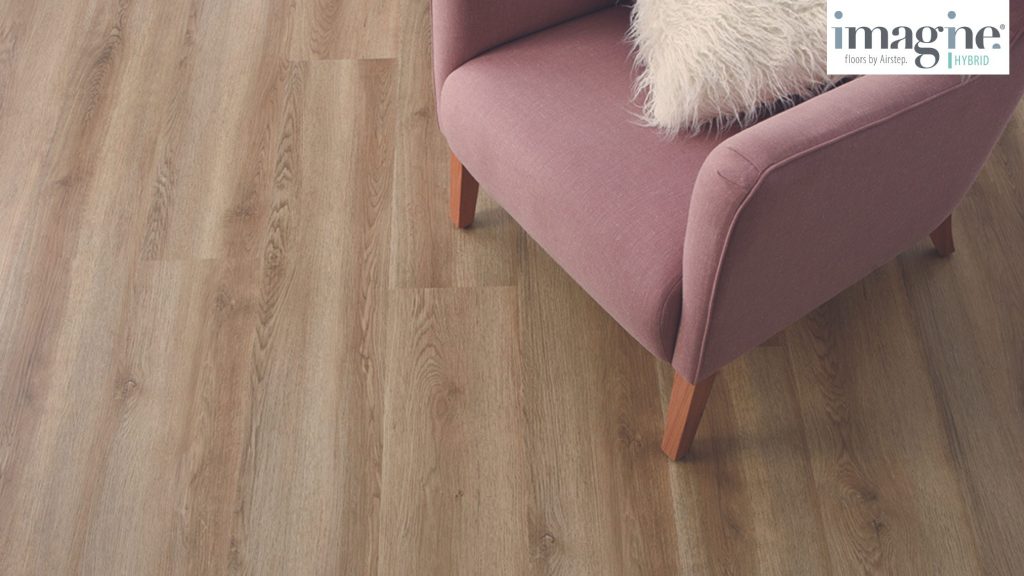 Hopefully this article has given you a better idea of how you can add the Colour of the Year to your interior design.
If you need any help with the foundation of your style, reach out to your local flooring expert for assistance and if you have a topic you want covered on our blog, drop it in the comments below or shoot us an email 😊