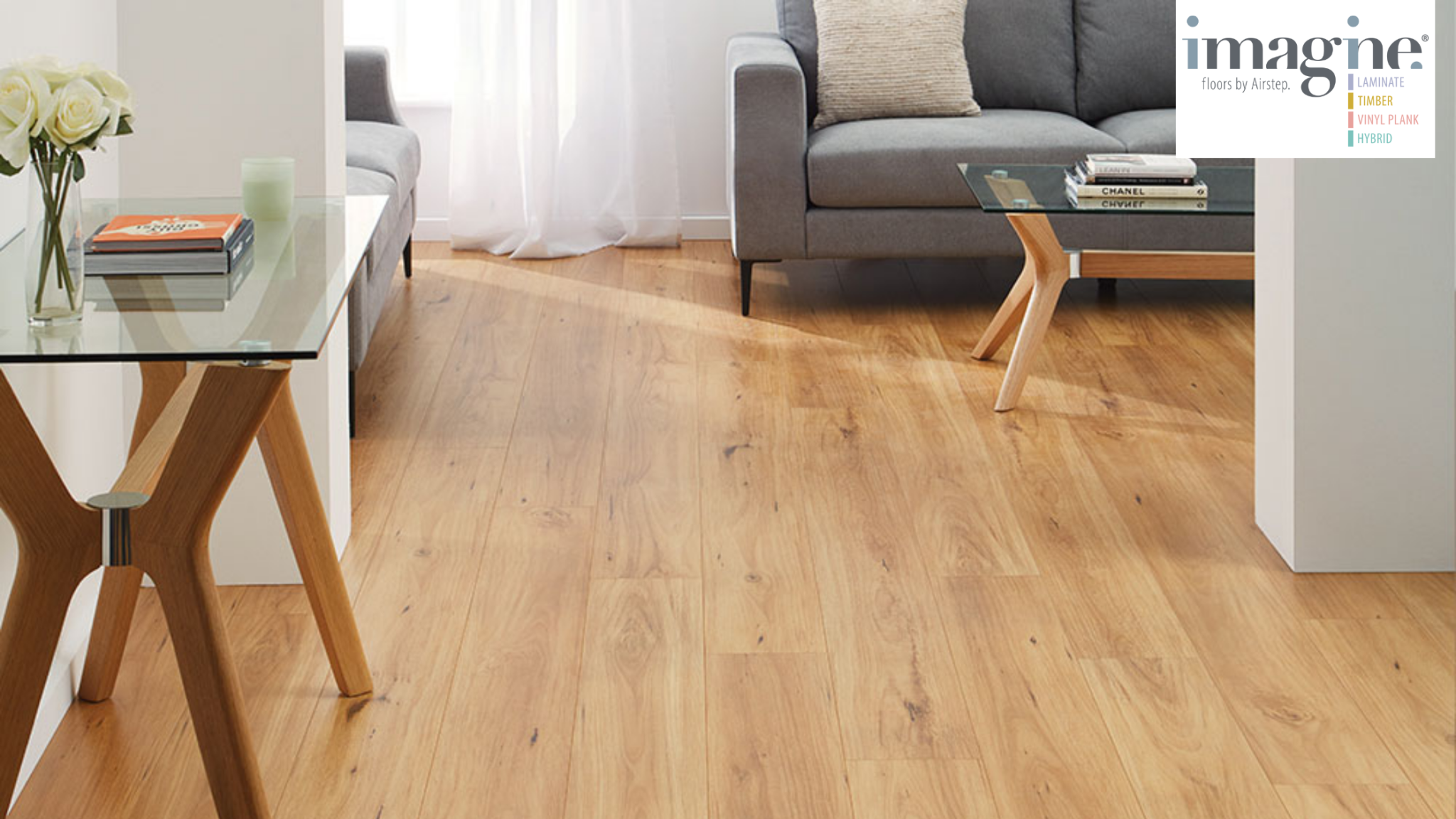 If you're looking to create the perfect entryway for your home, it all starts with the floors. Your flooring is the foundation for your design and will have an impact on how every other element in your space looks and feels, so it's important to get things right – especially when you consider the fact that your floors are most likely going to be the first thing you see when you get home each night and they're definitely going to draw the attention of guests upon arrival.
Because of this, you're going to want to ensure that your floors have character and reflect your personality, while also providing a welcoming base for the rest of your design.
Then there's the practical elements to consider. Your entryway takes a lot of punishment as it's one of the highest traffic areas of the home. Pair this with the fact that you'll often be coming in with dirty shoes and dropping your belongings off by the door so you can remove said shoes (and/or wrangle little ones through the door) and the need for durability become apparent. Plus, there's a strong possibility that you're going to get caught in the rain at least once (and probably a whole lot more than once) during the years you're going to spend in your home, so investing in slip resistant floors is probably a good idea.
And don't even get us started on how dirty entryways always seem to get no matter how careful you are, so ease of cleaning finds its way onto the list of considerations as well.
With this in mind, we've curated a list of entryway flooring options below that tick all of the boxes, so you can simply pick your favourite, place your order, and move on to the next aspect of your design.
Create Drama With High Contrast Flooring
A boring entryway tends to precede a boring design. If you don't fall in love with your home all over again each time you come through the front door, it could be time to spice things up in your entryway to help you recapture that joy.
By the same token, if people can't see your personality shining through when they first enter your home, or at least feel a spark of excitement at your design, they're probably not going to think much of the rest of your home as a negative precedent has already been set.
A great way to counteract this is to lay entryway flooring that creates contrast with the rest of your design, therefore adding interest to the space. For example, if you're a lover of dark toned walls and have the space to paint your entryway in a dark shade, you're going to want to install light floors to bring balance, prevent the space from feeling too cramped, and create a nice contrast for the rest of your design elements to sit upon.
Those who have light or white walls in their entryway, however, will want to select a medium to dark flooring tone to help set the vibe for their space.
Give An Inviting Vibe With Warm, Natural Toned Floors
If the word "inviting" is your entire inspiration for your entryway, warm, natural toned floors are the ideal option for your space. Engineered Timber Flooring will perform particularly well in this regard but if you need the extra durability, Laminate Floors, Vinyl Planks and Hybrid Flooring can all provide the vibe you seek.
The trick here is to select floors that have warm undertones and a medium, neutral base shade. This helps ensure that your space feels welcoming, while still allowing you to get creative with other design elements to really make your mark on the space. Bonus points are awarded here if you match a side table or storage unit within your entryway to your floors to help bring the warmth that they provide further up in the room.
Make Your Space Feel Larger With A Light And Airy Flooring Design
Light colours, especially on floors and walls, can help a space feel significantly larger than it actually is. Because of this, we strongly suggest using bright shades of flooring to create a light and airy feel in your space if your entryway is on the smaller side.
This choice can also provide added benefits when it comes to cleaning and maintenance as lighter coloured floors don't tend to show dust and dirt as much, so you'll be able to get away with going a little longer in between sweeping up any minor mess.
Welcome Guests With Style Thanks To Engineered Timber Floors
If you're going for ultimate luxury and warmth in your space, you simply cannot go past Engineered Timber Flooring. Presenting with a completely unique design on each and every floorboard, these natural floors have a personality all of their own and can add a wonderful sense of character to your entryway.
Natural hardwood floors look and feel amazing and they're certainly the most luxurious option on the market. Couple this with the fact that Engineered Timber Flooring, like our Reclaimed Wild Oak collection, have successfully overcome the issues of warping and bowing that are commonly associated with hardwood floors and you've got the perfect way to welcome yourself (or your guests) in style.
Add An Element Of Interest With Chevron Flooring
Looking for something a little different to create an element of interest in your entryway? Why not consider the installation of Chevron Floors? We offer a collection of Laminate Chevron Floorboards under our Masterpieces range and they're absolutely perfect for laying the foundation for a boho shabby chic style.
They're also ideal for anyone who wishes to bring some old world charm and elegance into their space as the Masterpieces collection is inspired by the classic European palaces of the 18th and 19th century.
Don't Forget The Scotia
Not only does scotia add the perfect finishing touch to your floors and really round out your design, it's also actually an important safety feature that ensures expansion gaps don't become tripping hazards. At Imagine Floors by Airstep we've invested a lot of effort in ensuring that we have an exact colour match scotia for each and every décor that we offer, so you can improve safety, without compromising on style.
A Note On Underlay
If your entryway flooring choice comes from one of our Laminate Flooring or Engineered Timber Floor collections, we recommend the installation of underlay below your floorboards. Not only will this help increase the longevity of your new floors, but it can also provide other benefits such as increased sound absorption (an important factor in whether or not your entryway echoes), thermal protection, and even improved air quality.
Imagine Floors by Airstep offers three types of dedicated floating floor underlays and you can find out more about them by clicking or tapping the images below:
Ready to create the welcoming entryway of your dreams? Get in touch with your local flooring expert to discuss installation today. Or, if you need a bit more inspiration, check out the blogs below for some more design ideas.