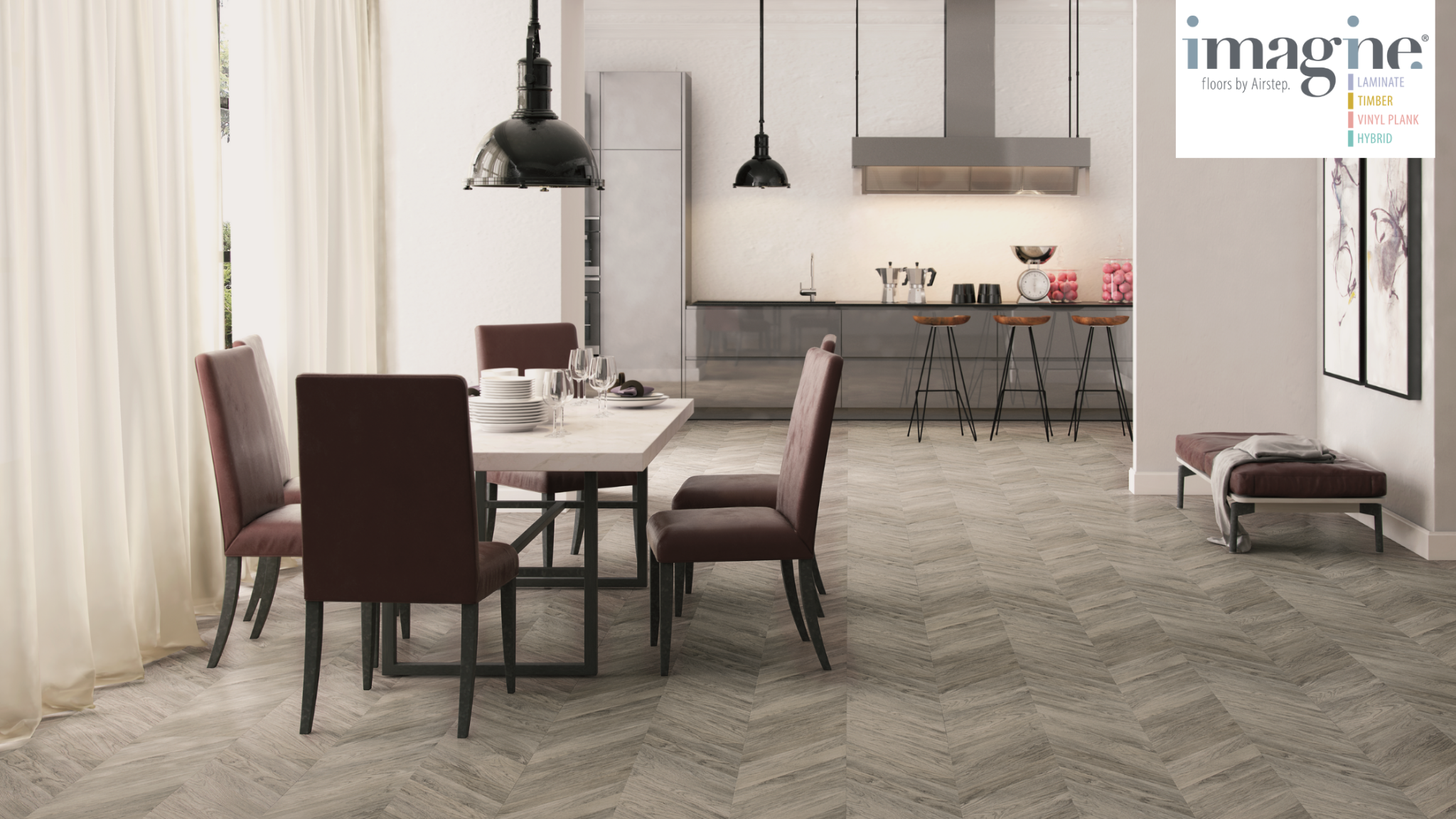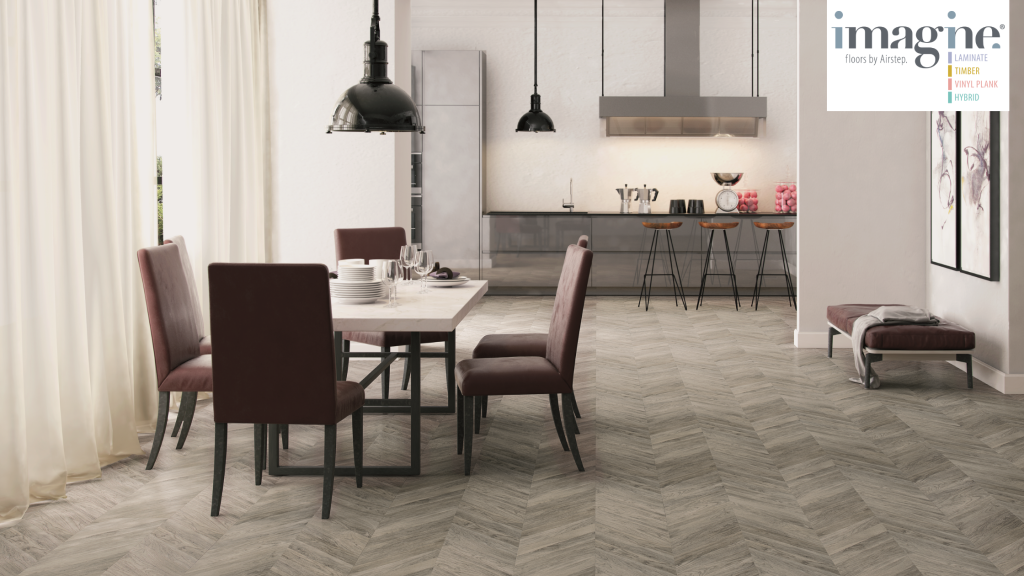 One of the biggest struggles that people have with crafting the perfect minimalist interior design is being able to add interest to a space without adding too many pieces. While it is obviously perfectly alright to craft a room however you please, your design should reflect your personality after all, when you're going for a minimalist style, it's important to keep furnishing and art functional. Creative furniture choices and well-placed wall art can add impact to your space, but if you're looking for a grand statement, it can often be hard to achieve with a minimalist look. That's why we suggest laying statement flooring so that your design makes use of every element, including the foundation.
There are many types of statement flooring and the option that you select will vary based upon your goals for the room. If you're looking to go traditional, for example, wide plank flooring in a natural shade will be your ideal option. If you're looking for drama, however, dark floorboards will be your best friend. Keep reading to discover our top flooring recommendations for each type of minimalist style:
Traditional
Until recently, traditional styling and minimalist function didn't really marry up. The desire for plush and ornate furnishings simply didn't compute with the clean lines and paired back styling associated with a minimalist aesthetic. However, as the focus of this style has shifted towards requiring all items to serve a purpose, rather than be as sleek as possible, room has appeared within the minimalist design category for more traditional features.
As noted above, for this type of design, we suggest selecting a wide plank floorboard to make the most out of your flooring. While making a statement with standard sized flooring is still possible, because traditional styling tends to require a sense of grandeur, we recommend selecting extra-large floorboards.
Our Recommendations:
Dramatic
Those looking to create a dramatic minimalist design will benefit from selecting a darker coloured flooring option. Dark floors add a sense of depth and intensity to a room that simply cannot be matched by lighter options making them an ideal choice for this type of style.
If you're all in on the idea of drama, you will absolutely love having black floors, however, if you're after flexibility to tone down or brighten up your interior design in future, we suggest sticking to deep browns. They will still have the same dramatic effect but allow more wiggle room for style evolution.
Our Recommendations:
Our Midnight Oak Hybrid Flooring is the darkest and most dramatic shade that we offer. Featuring deep black colouring, this waterproof flooring option is sure to make an impact.
Not looking to go quite so dark? Or perhaps you want extra-large floorboards? Our Graphite Vinyl Plank flooring features deep grey colouring and a wide plank format.
After a brown tone with added warmth? Consider our Weathered Espresso Oak Hybrid flooring from the Saranda collection. Deep enough to make an impact, yet also flexible enough to be carried over to any future design aesthetics you may choose, Weathered Espresso Oak is an excellent choice for making a dramatic statement in minimalist style.
Allow your floors to dress to impress with our Nero Oak supersized floorboards from the Extravagant Dynamic XXL collection. Featuring deep brown colouring with ashy grey undertones and true to life details, these extra-large floorboards are about as dramatic as they come for those wishing to avoid all black flooring.
Cool, Calm & Collected
Often also referred to as a "clean" minimalist look, the cool, calm and collected style focuses on keeping colours gentle and leans more so towards a natural palette with cool tones. To suit this style, we recommend selecting muted flooring options with cool undertones in a wide plank format or extra-large floorboard. This allows you to still add impact without detracting from your overall design.
Our Recommendations:
If a gentle muted brown brings you joy, our Latte Luxury Vinyl Floors are the perfect selection for your minimalist design. The light shade of this floor allows it to maintain an air of coolness while the wide plank floorboard format adds extra impact.
Featuring a gorgeous blend of creamy tones, our Ivory Oak Laminate Flooring hails from our Extravagant Dynamic XXL collection. These gentle coloured boards are a great choice for those wanting a lighter flooring option.
Want to keep things cool but also add a pop of contrast with a darker flooring colour? Soft browns are offset by gentle creamy highlights in our Naturale Plank 5.0 Umber Vinyl Plank flooring allowing you to set the right vibe but also add depth.
Fresh
When looking to create a fresh minimalist aesthetic you simply cannot go past our Brushed Natural Oak Engineered Timber Floors. Featuring all the benefits of natural hardwood floors, without the major drawbacks, these authentic Timber floorboards bring luxury and warmth to your space while still maintaining charm and natural vibes.
Hamptons Style
We won't go too deep in this section as we've created a full guide to the perfect flooring for Hamptons homes, however, when looking to achieve a minimalistic Hamptons design, we suggest making your selection from the extra-large flooring options outlined in our guide.


Country Chic
Country chic styling focuses on rustic charm and down to earth elements. Because of this, we recommend selecting a flooring option crafted from genuine Timber for maximum authenticity and that lovely warm feeling that comes from wooden floors. Keep flooring choices neutral in colour to really help the minimal elements in the rest of your design pop.
Our Recommendations:
If you're after darker colouring, our Mocha Oak Engineered Timber flooring is perfect for your country chic minimalist home. Presenting with gorgeous chocolatey brown colouring and deeper coffee shaded undertones, Mocha Oak provides ultimate luxury.
Add rustic charm and natural warmth to your country chic minimalist design with our Golden Oak Engineered Timber floors. Featuring honey tones these genuine Timber floorboards add a traditional vibe to your space.
Industrial
If industrial minimalism is your goal, we suggest the selection of grey Vinyl Plank or Hybrid flooring. This allows you to create the perfect industrial colour scheme while maintaining a softness and warmth that cannot be achieved with concrete or stone.
Hybrid and vinyl plank flooring are also both waterproof allowing them to fit well with the utilitarian nature of this type of styling.
Our Recommendations:
Go light and airy your industrial minimalist space with our Scottsdale Vinyl Flooring. Featuring light grey tones and creamy highlights, this wood look design is very similar in colouring to the light, polished concrete often favoured in urban style homes.
If dark and moody is more your style, our Slate Grey Oak Hybrid flooring has you covered. As noted in the name, these floorboards offer tones similar to those of slate allowing you to have the colouring of this gorgeous stone without the obscene maintenance.
Looking for an extra-large floorboard to install in your industrial minimalist space? Our Flint Vinyl Plank Flooring features a medium grey tone and is ideal for making a statement.
Want more flooring or design inspiration? Check out our other articles in the Imagine Inspiration & Education Hub. Or, if you're ready to get designing, head down to see your local flooring expert and select the floors for your home.