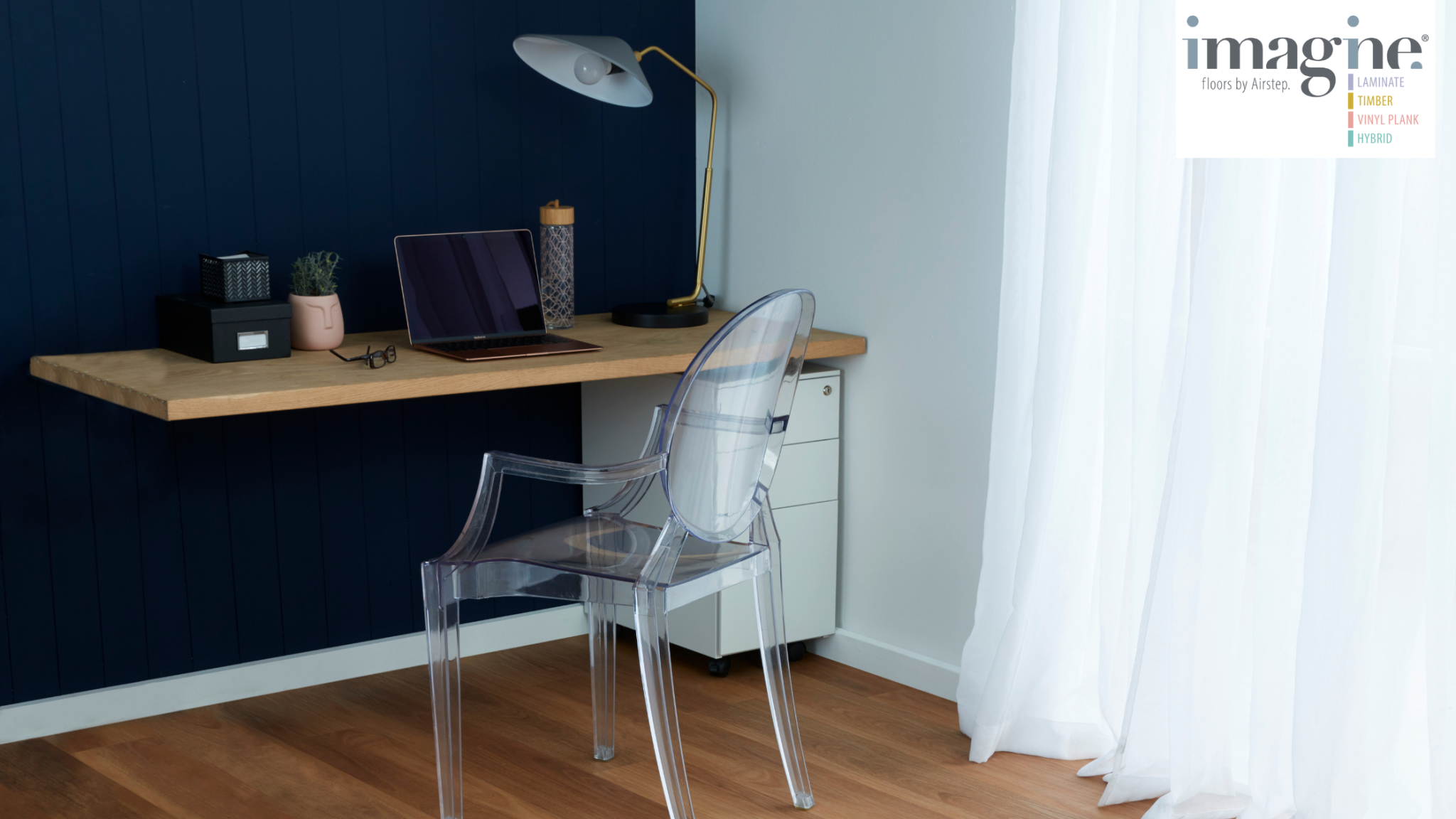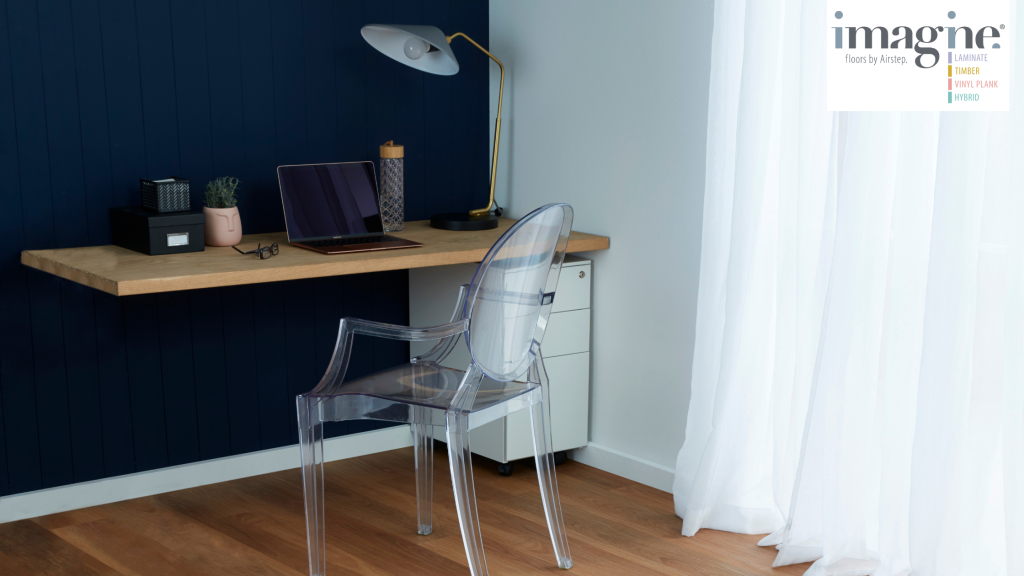 Remote work has gained massive popularity over the past two years. This has been in part due to lockdown, but also because employees have realised how much more productive their days can be when they're not spending an hour or more a day commuting. Employers have noticed the benefits of this type of arrangement too and many are allowing their employees to partake in hybrid work schedules or even entirely from home.
With this in mind, it is important to have a home office space set up that allows your productivity (and creativity) to flow. That's why we've put together this guide to help you design the ideal home office from the ground up.
Build The Foundation First – Home Office Flooring:
Before you can design the rest of your space, you need to get the foundation right. Your floors will play a significant role in how your room looks, feels and functions so selecting the right flooring for your home office is vital to your comfort and productivity in the space.
Things To Consider When Selecting Home Office Flooring:
Durability
Because your home office is a workspace, durability needs to be front of mind when selecting flooring for this area. Your office chair is probably going to be rolling around a fair bit and unlike other furniture items, these chairs don't respond well to having stoppers placed on the bottom to protect your floors. For this reason, we suggest the installation of scratch resistant flooring such as Laminate within your home office.
Ease Of Cleaning
Offices tend to mean coffee, and coffee can often get spilled – especially first thing in the morning. Pens are also prone to exploding when you least expect them to (and, of course, when it is most inconvenient) and visitors to your home office won't always remember to wipe or remove their shoes. Because of these factors, you will want to select a stain resistant flooring choice that is easy to clean.
View our cleaning guides for Imagine Floors by Airstep flooring by selecting an image below:
Noise Levels
If you're going to be taking a lot of calls, or participating in frequent video meetings, you'll want flooring that helps minimise sound. This is beneficial in general, but particularly useful for those who need to avoid echoing and heavy footsteps while chatting with their employer or clients.
If your space is rather noisy, or you simply want to reduce sound levels as much as possible, we suggest the installation of Vinyl Plank Flooring. The softer construction of these floorboards help absorb sound making them an ideal choice, especially in smaller rooms.
Alternatively, if you would prefer to have Laminate Floors, sound absorption can be achieved with the use of our AcoustiStep Underlay.
This underlay can also be used with Engineered Timber Flooring, however, as you'll most likely be rolling around on your desk chair all day, we do not recommend the installation of timber floors in home offices unless they are being laid to match the rest of the house (in which case extra care should be taken to ensure that they are not damaged). If you do choose to install authentic timber floors within your home office, please ensure that you lay a rug where your chair wheels will roll and use appropriate stoppers on the bottom of furniture to minimise damage.
Overall Vibe
You may not think that the way your flooring makes you feel could affect how effective your home office space is, but it is actually probably the factor in this section which can have the most impact.
While noisy floors can be annoying, a room that doesn't have the right vibe can straight up ruin productivity, so it's important to get the first step in your design right so you can craft the perfect space.
Lighter coloured flooring can help a space feel more open and airier, a great asset if your home office is on the small side. On the other hand, darker coloured floors add a sense of warmth, however, they can make a space feel tighter so should only be installed in decent sized spaces. Mid-toned floors are great all-rounder for a medium sized office as they can be used to give the illusion of more space, or make the room feel cosier, based on the rest of your design.
Our Top Recommendations For Home Office Flooring:
Due to the above noted factors, it is our recommendation that you select either Laminate Flooring or Luxury Vinyl Plank Floorboards when designing your home office. In most cases, Laminate with our AcoustiStep Underlay will be your best option, however, if you require waterproof flooring, we would suggest selecting from our range of Vinyl Plank Floors.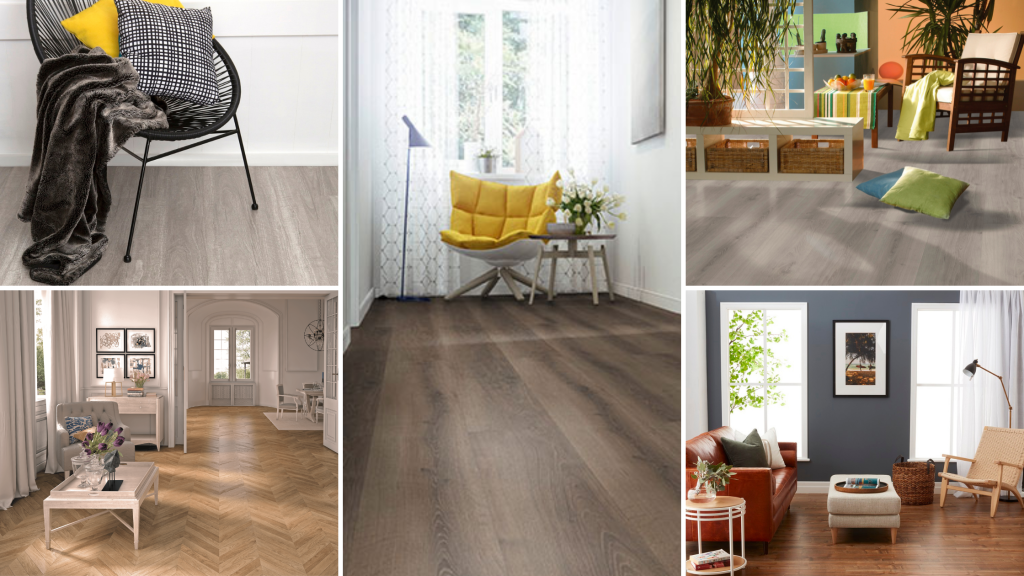 Laminate
Home Office Design Elements:
Wall Colour
Did you know that the colour of your walls can actually have a significant impact on your productivity levels? For example, to boost productivity in general and help promote feelings of wellness, light green or blue walls are your best option. If you're in a creative or inventive role, however, warm pale yellows will serve you better as it promotes innovation and can support your creative flow.
Click here to view a useful Infrographic housed on Entrepreneur
The furniture that you select for your home office will also have a significant impact on how comfortable and productive you feel in the space. We suggest the selection of ergonomic furniture for maximum comfort with plenty of storage so you can have an uncluttered area in which to work.
Furniture
We suggest going for neutral colours such as black, white or natural wood tones to help keep the space balanced while allowing for the addition of personality with soft furnishing and accessories. Alternatively, you can selecting your colouring based on either complimenting, or creating contrast with, your floors depending on the style you are looking to achieve.
Lighting
The lighting in your home office can influence your mood and productivity, and even your health so it is important to get it right. Natural light should be able to flow freely into the space while being supplemented by strategically placed lighting within your space. Switch any down or ceiling lights out for LED versions that throw cool light that mimics natural brightness and add lamps in any dark areas.
As a sidenote, you'll also want to ensure that your computer or laptop screen is throwing the correct brightness and that any eye protecting features are turned on.
Temperature Management
Being too hot or too cold can make it nearly impossible to concentrate on work so maintaining a comfortable temperature in your home office is crucial. This isn't as simple, however, as simply installing a split system.
Physical temperature isn't the only thing that affects how warm or cool a room feels. Installing Engineered Timber Flooring, for example, is a great way to add warmth to an otherwise cold space thanks to the natural hardwood finish. By the same token, cool toned floorboards can help counteract feelings of overheating in what would normally be a hot and stuffy room through colour psychology.
The inclusion of running water – from a filtration system in a fish tank for example – can also help a room feel cooler, while plush furniture inclusions can lend warmth to a space both psychologically and physically since you can wrap yourself up in a blanket or sink into an arm chair in the corner if you're working with a laptop.
Accessories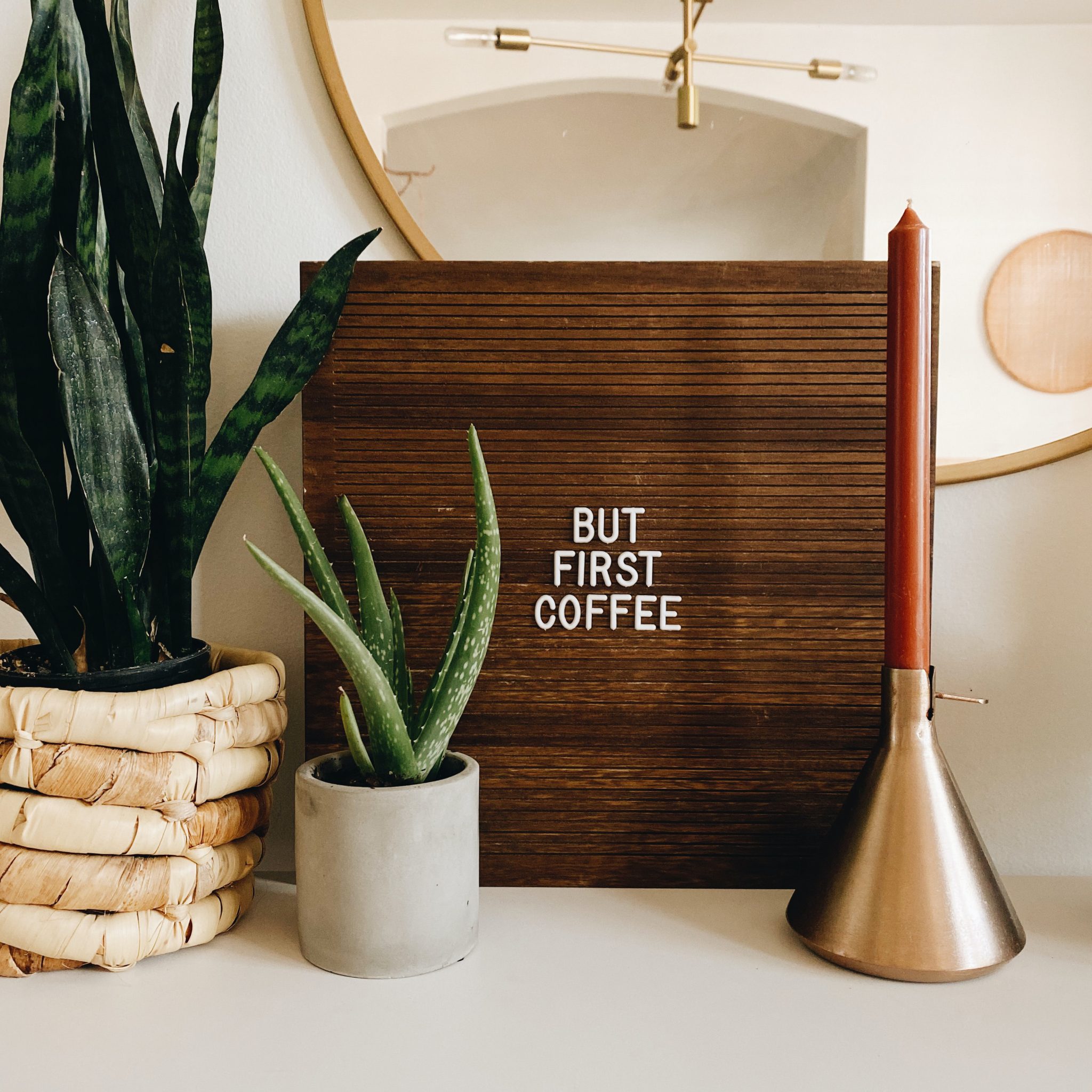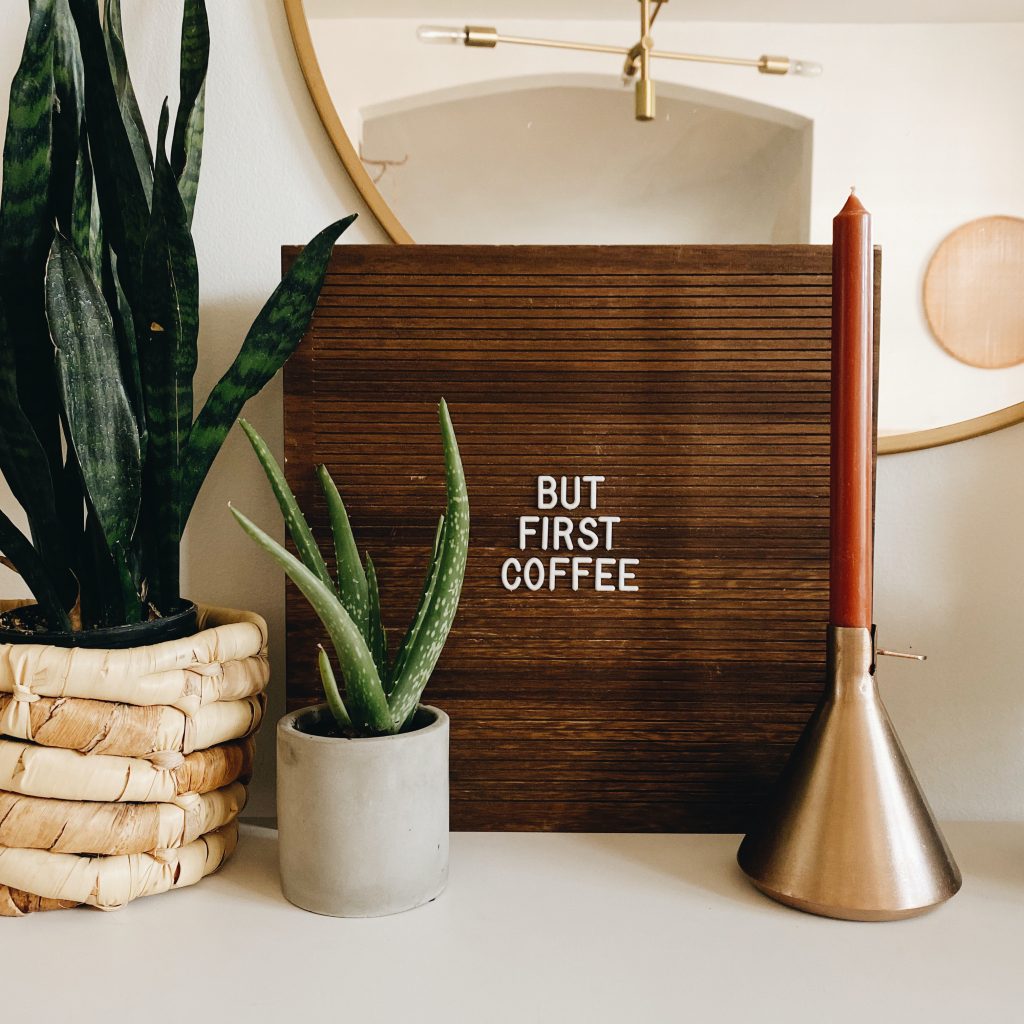 Finally, once you have all of the larger details of your home office sorted out, it's time to add accessories to finish off the room.
We love indoor plants as they bring nature indoors (a wonderfully grounding sensation) and function as a way to help purify air.
You'll also want to consider adding a stand to your desk to support your computer screen so it sits at eye level to assist in reducing back and neck strain. This can be achieved with a laptop as well by placing it on the stand and making use of an external keyboard.
Beyond functional accessories, the process of decorating your home office space can be as creative as you like as long as the room still allows for productive workflow. Don't be afraid to play with colours and textures – smaller accessories and finishings can be swapped out easily so there's no need to feel as if you have to stick to any rigid guidelines.
Hopefully this article has given you a better idea of how to design and style the perfect home office from the ground up. Carefully consider each element that you wish to incorporate and ensure that it will add value to the space and allow you to be both comfortable and productive – then go for you.
If you need help selecting right flooring for your home office, please do not hesitate to contact your local flooring expert to discuss options that provide both function and style. Your specialist will be happy to help and you'll be glad you had a chat when you're sitting in your ideal office space.