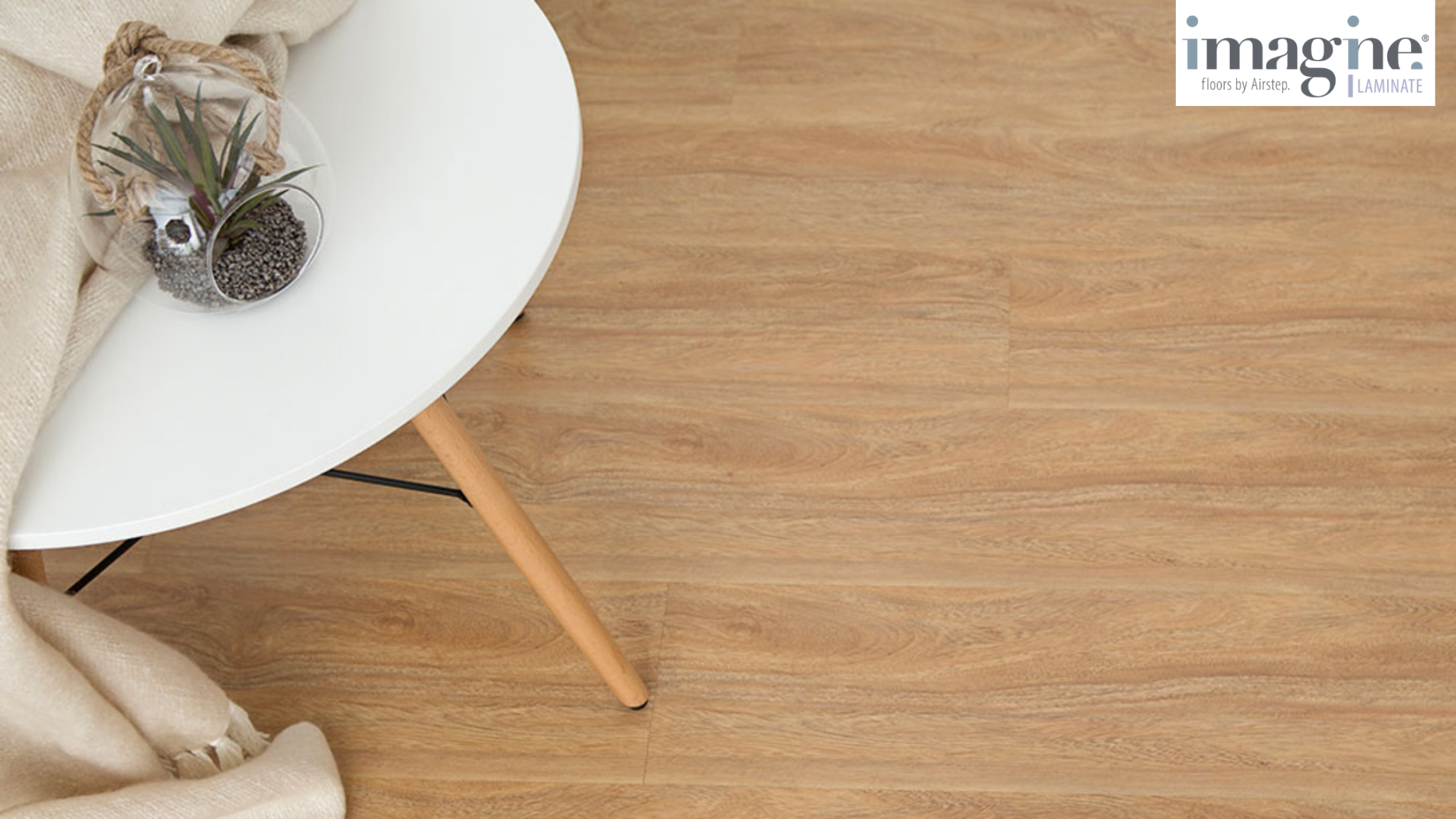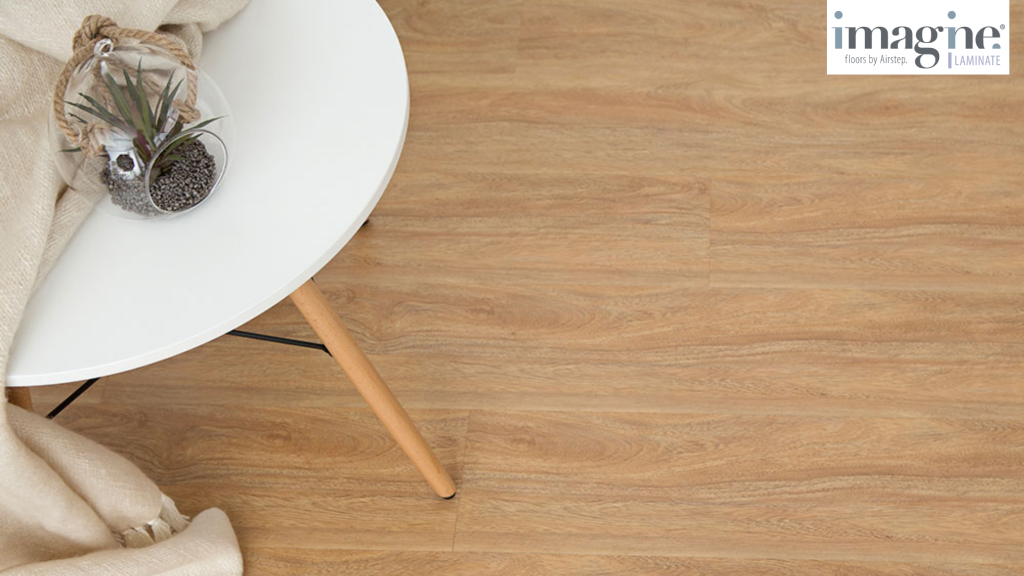 Laminate flooring continues to rise in popularity as one of the most durable and versatile flooring options on the market. Today we're exploring what these floors actually are as well as the benefits of installing them:
What Is Laminate Flooring Made From?
Laminate Floors are most commonly crafted from melamine resin. In the case of Imagine Floors by Airstep Laminate, boards feature a High Density Fibre Board core which is then covered with a wear layer made from aluminium oxide to further increase resistance to scratches, dents, fading and stains.
All Imagine Floors by Airstep Laminate Floors are crafted using environmentally responsible manufacturing processes and floorboards can be recycled at the end of their life.
What Are The Benefits Of Laminate Flooring?
Laminate floors are some of the strongest options on the market which allows homeowners to install them with confidence. Featuring a tough as nails construction, while still providing stunning aesthetics, Laminate Flooring is also one of the more budget friendly options available, making it great value for money.
As noted above, Laminate Flooring is resistant to scratching, staining, dents and fading, making it a wonderful all rounder for many areas of the home. It is also the ideal flooring choice for those who have pets with sharp little claws as it is most impervious to the wear and tear that they will cause daily (this is particularly vital if your furry friends get the zoomies when you come home from work).
An extensive range of décor options rounds out the benefits of this versatile flooring type with over 40 options available in the Imagine Floors by Airstep laminate collection, including wide plank floorboards, extra-large options, Chevron and Herringbone features.
What Design Options Are Available?
As noted above, our Laminate Flooring collection is available in over forty design options. This means that no matter your taste, we're sure to have something to match your personality.
Our Eucalyptus Steps, Bushlane and Solido Vision ranges bring standard size floorboard options: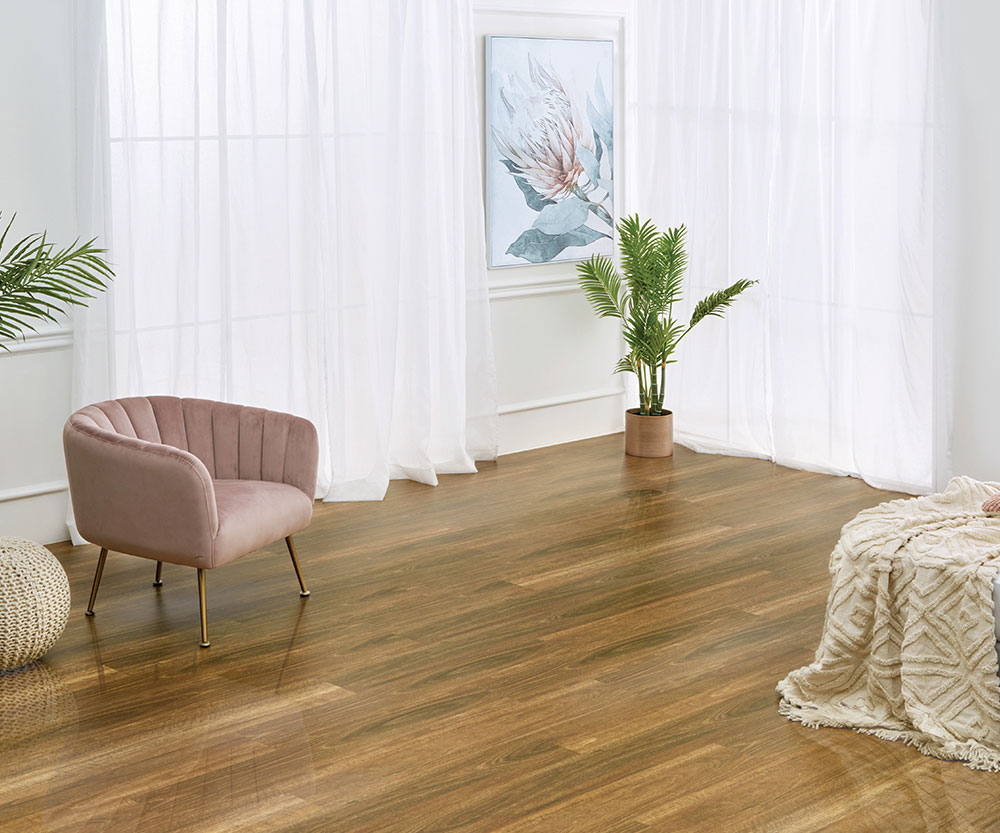 Eucalyptus Steps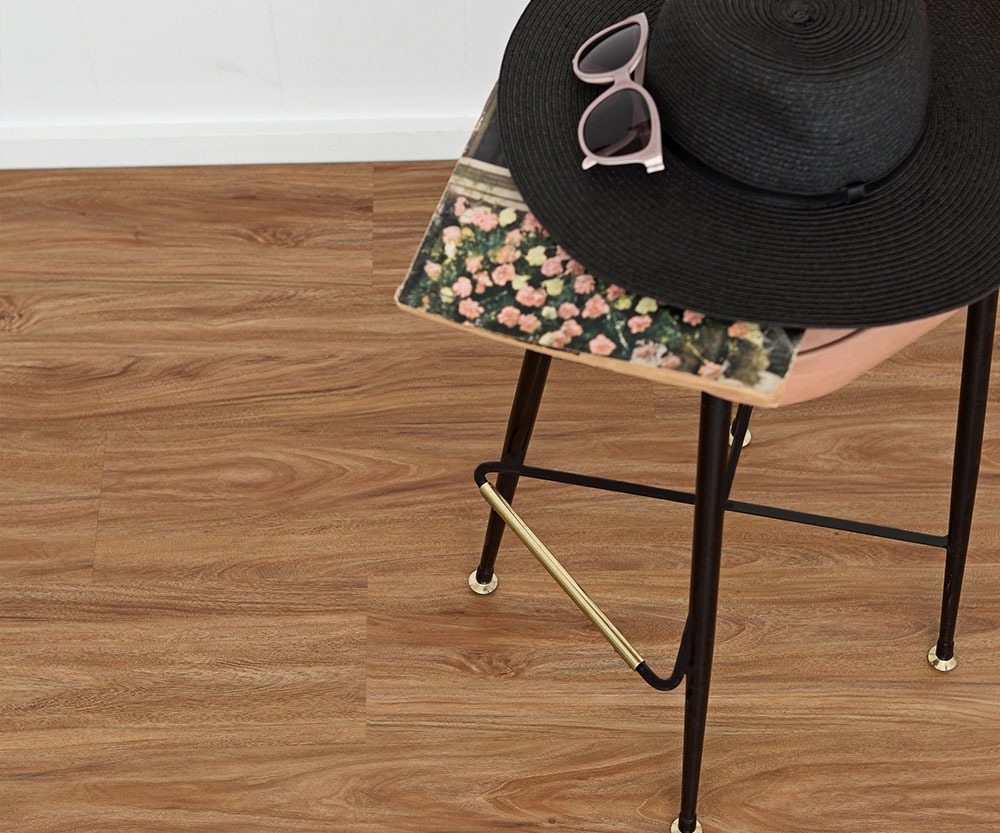 Bushlane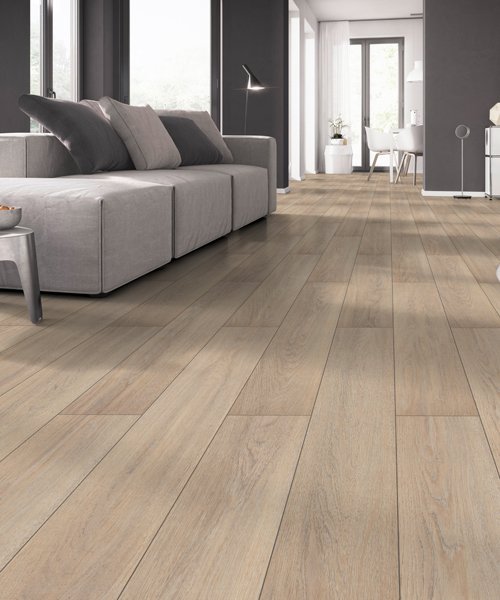 Solido Vision
Eucalyptus Steps Gloss provides a shiny finish for your design foundation, while the Masterpieces range features Chevron and Herringbone Laminate Flooring: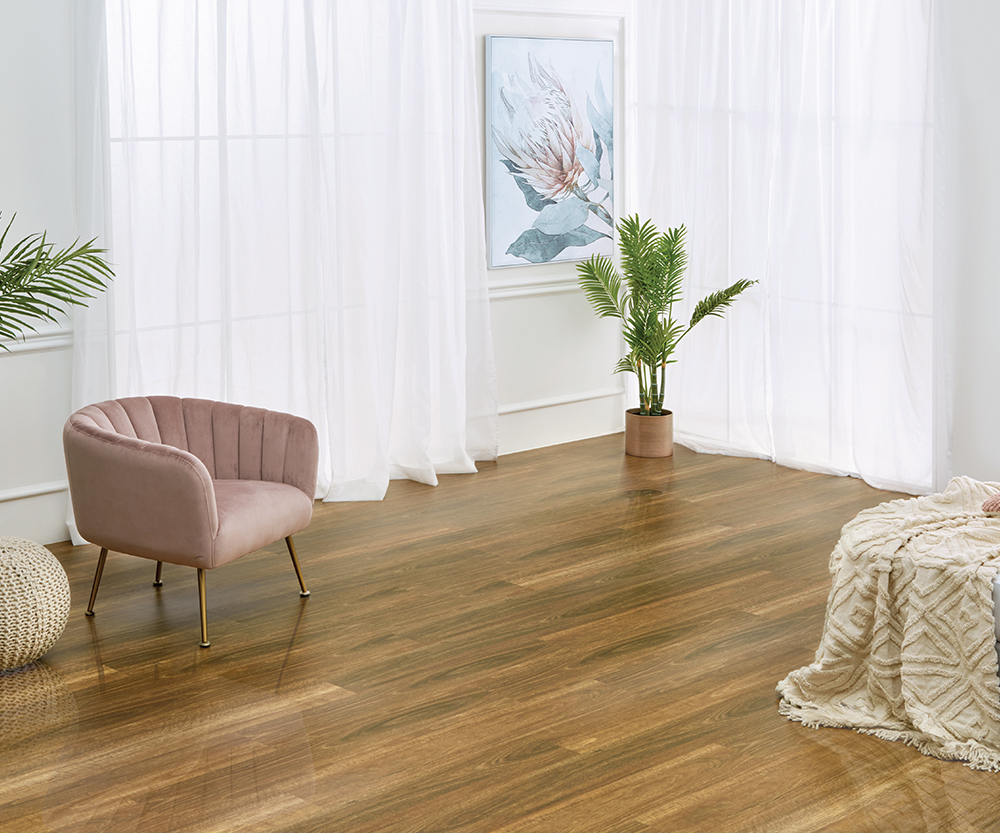 Eucalyptus Steps Gloss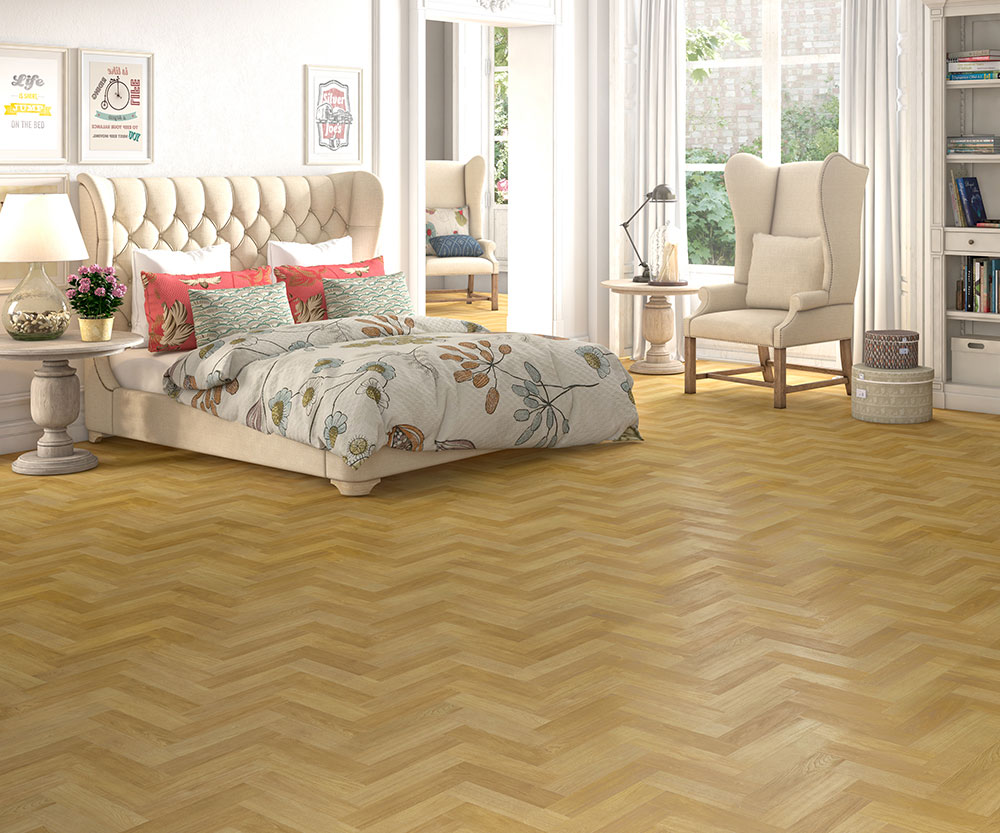 Masterpieces
And our Eucalyptus Step XL, Bushlane XL and Extravagant Dynamic XXL collections offer wide plank and extra-large floorboards: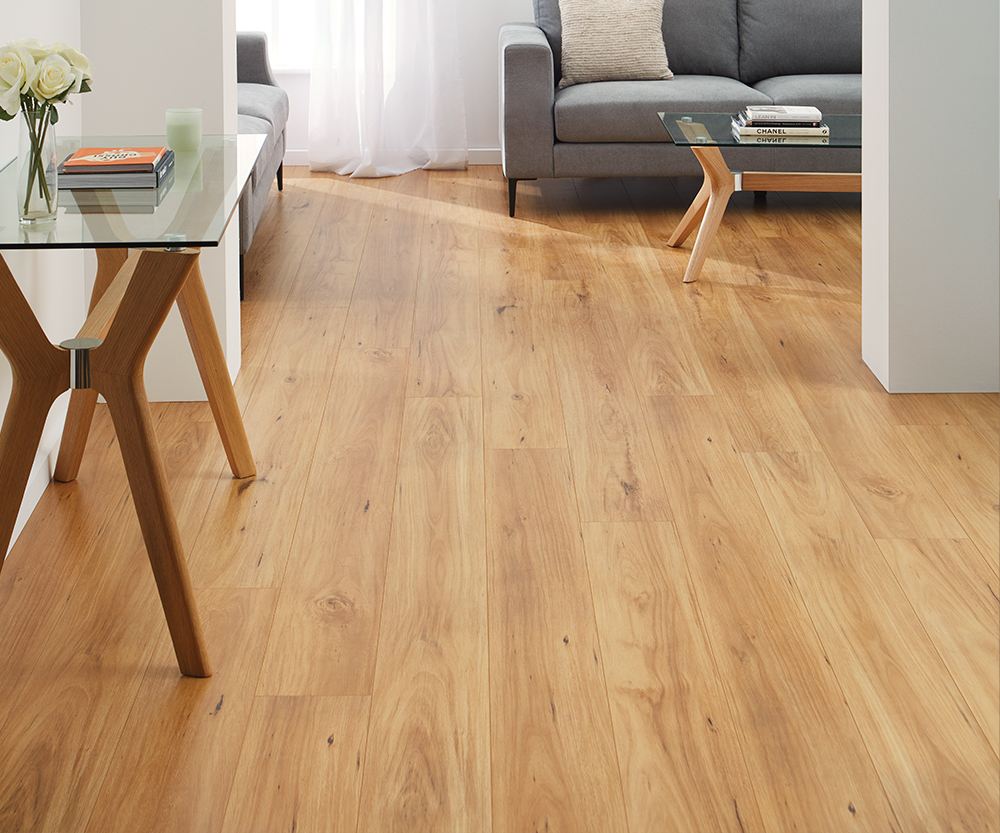 Eucalyptus Steps XL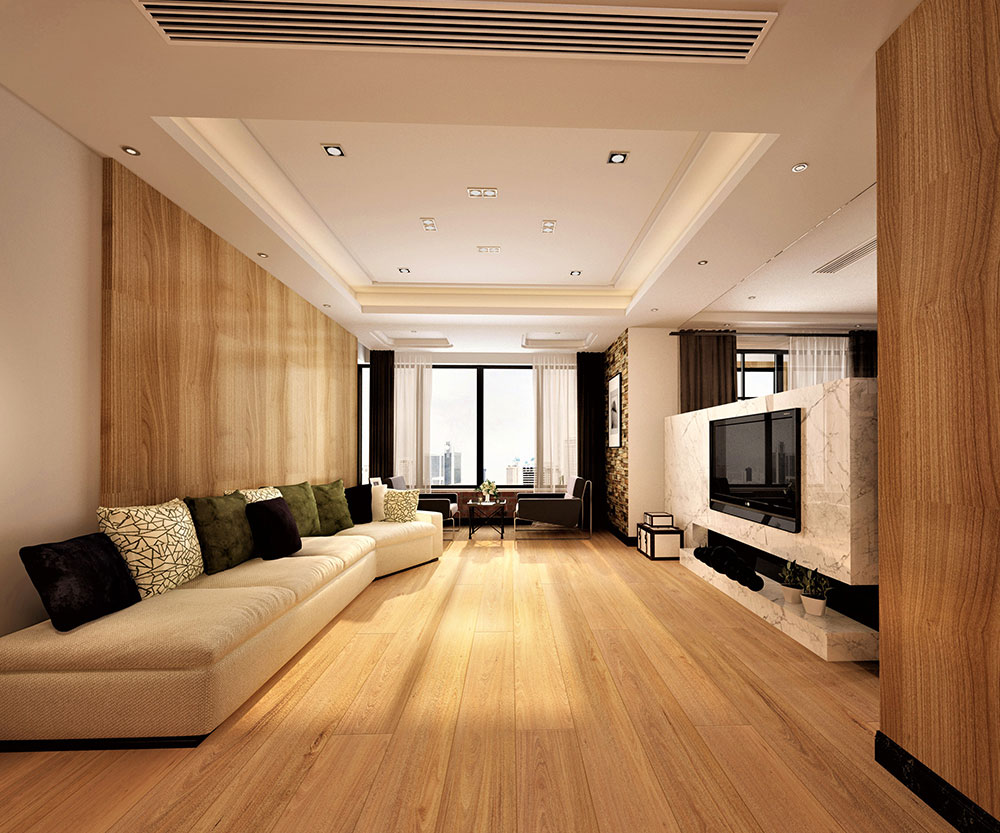 Bushlane XL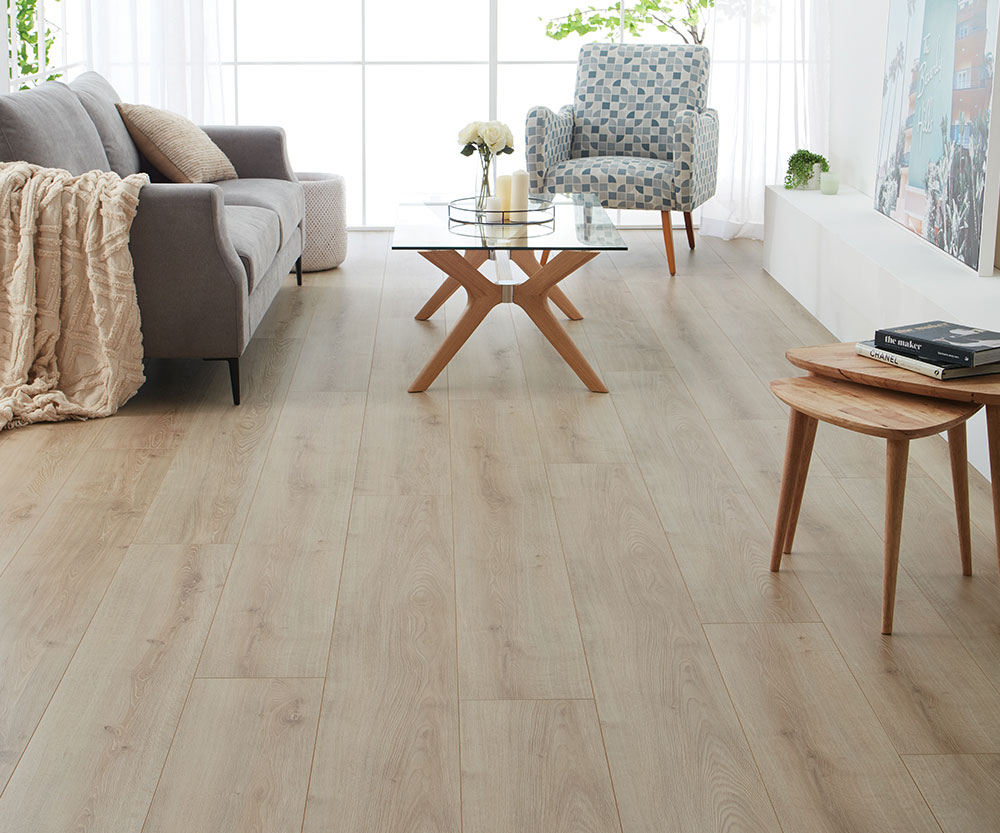 Extravagant Dynamic XXL
Where Can Laminate Flooring Be Installed?
Laminate floors are ideal for high traffic areas within your home and can be installed pretty much anywhere to provide a durable foundation for your design. The exception to this is bathrooms and any other areas where your flooring is likely to spend a lot of time wet as laminate floorboards are not waterproof.
If you are looking for a waterproof option, we suggest browsing our collections of either Vinyl Plank Flooring or Hybrid Floors as both come with a 100% waterproof guarantee.
How Is It Installed?
Boards in Imagine Floors by Airstep Laminate collections click together making them a great candidate for a simple and easy DIY flooring installation project.
How Do You Clean Laminate Flooring?
Cleaning laminate floors is a fairly simple process, however, there are a few things you must be aware of. We've created a Laminate Flooring cleaning guide with all the info you need to keep your new floorboards in top shape.
What Is The Warranty On Laminate Flooring?
Warranty varies by both supplier and product range, however, when purchasing from Imagine Floors by Airstep you can rest assured that the minimum domestic warranty you will receive on your new floors is fifteen years.
If you're looking for extended cover, our Masterpieces range features a lifetime domestic warranty and Eucalyptus Steps XL and Bushlane XL collections both offer a 20-year domestic warrant.
Ready to shop for your stunning new Laminate Floors? Get in touch with your local flooring specialist to discuss installation, or click here to view the full Imagine Floors by Airstep Laminate Flooring collection.