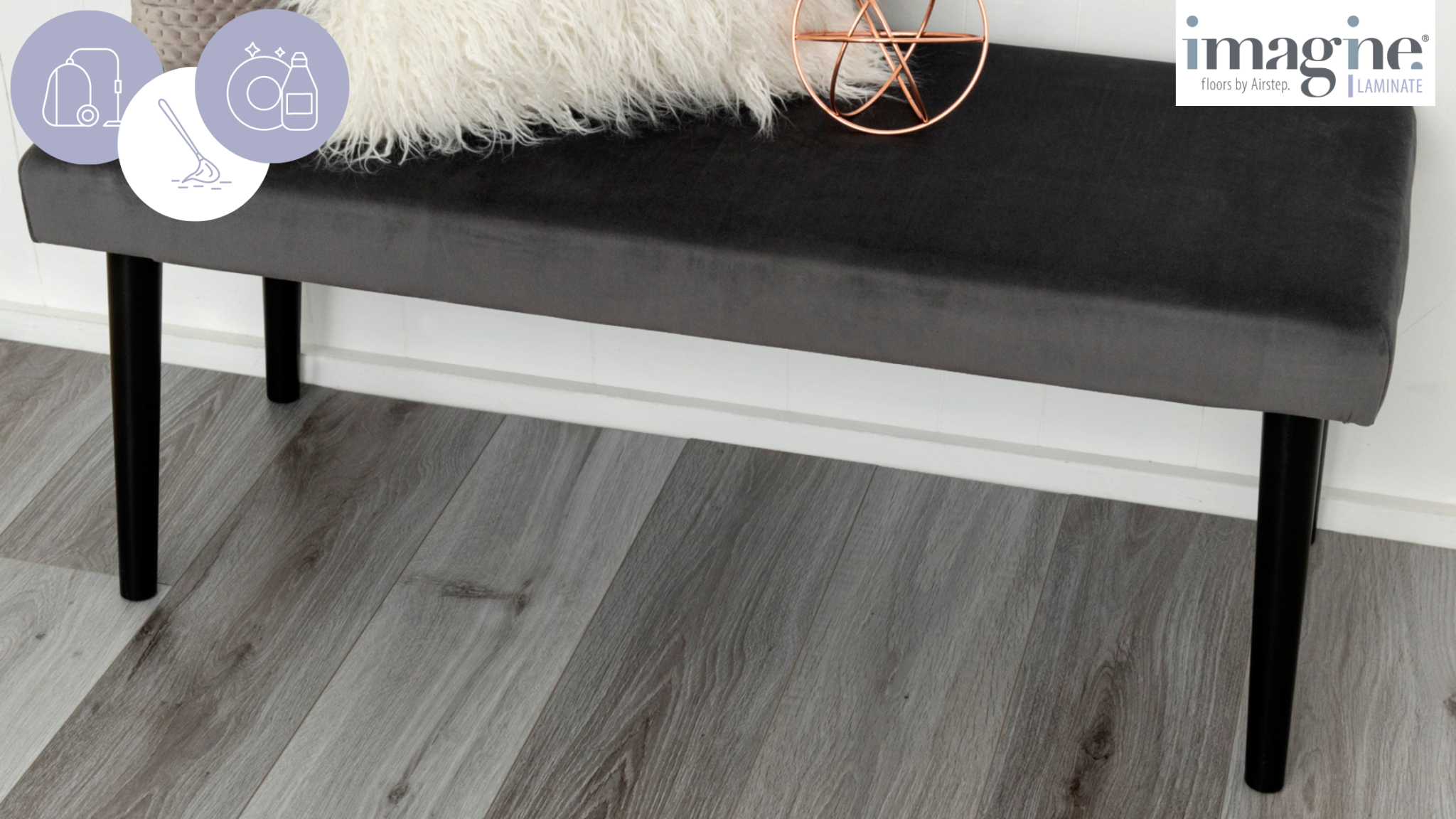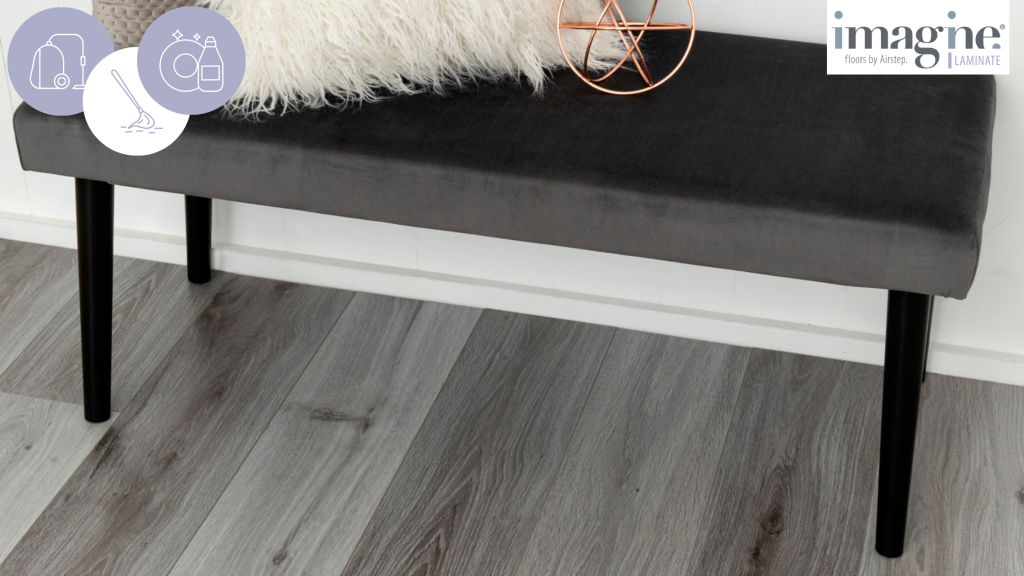 As one of the toughest options available on the market, laminate flooring is also one of the easiest to maintain. That doesn't mean, however, that you can simply install them and walk around forever doing no cleaning or maintenance at all. Today we're looking at how to clean your laminate floors and keep them in top shape for years to come:
How To Clean Your Laminate Floors In Just Three Steps:
Sweep
Laminate flooring should be swept regularly with an electrostatic, soft-bristled broom. This helps to remove any debris that may have accumulated without causing any damage to your floors. Remember: Although laminate floors are tough and durable, it is still not recommended to deliberately drag sharp objects across any flooring.
Vacuum
When vacuuming your laminate flooring, we suggest the use of a non-abrasive, soft bristled vacuum head with the bristles down. This protective measure is recommended for all types of hard flooring as no matter how strong your floor is, it isn't going to love having a vacuum head dragged across it with the bristles up.
Dry / Damp Mop
Mopping laminate flooring is a little different to mopping other types of floors. Because of the type of coating that is applied to a laminate floor, it is strongly advised that conventional household cleaning solutions are NOT used on this material. Instead, laminate floor cleaning solutions are available from reputable flooring retailers – we recommend selecting a pH neutral solution and diluting it with warm water according to manufacturer instructions.
This solution should then be used to perform a dry / damp mop, a process by which your flooring will naturally dry within 15 seconds of being passed over with the mop. This helps prevent any water damage from occurring. Once you have finished mopping, it is advisable to go over the area with plain water to remove and residual floor cleaner that may remain.
Note: Steam mops should never be used on laminate floors.
Laminate Flooring Cleaning Tips:
Minimise The Amount Of Debris That Is Bought Into The Home
Once of the best things you can do to care for your laminate floors and keep them clean is to minimise the amount of rocks, dirt and other debris that comes into your home from the outside world. We recommend having a coarse outdoor mat by any entryways and a softer indoor one to remove particles from shoes and feet.
Prevent Stains
It is advisable that any liquids or other staining materials that find their way onto your laminate floors are wiped up as soon as possible in order to help avoid staining. While your laminate flooring is stain resistant, it is not possible at this point in time to make flooring that is entirely stain proof so care should still be taken.
A Note On Pets And Floors:
While laminate floors are the most pet friendly type of flooring available, they are not entirely impervious to damage from your furry friend's claws. It is recommended that claws are kept trimmed to help keep your floors in top shape. Additionally, it is advisable to place a mat under your pet's food and water bowls to help prevent spills from causing issues for your floors.
Got more questions about cleaning or maintaining your laminating floors? Get in touch with your local flooring expert.
Need to clean another type of flooring? Discover our other cleaning guides below: