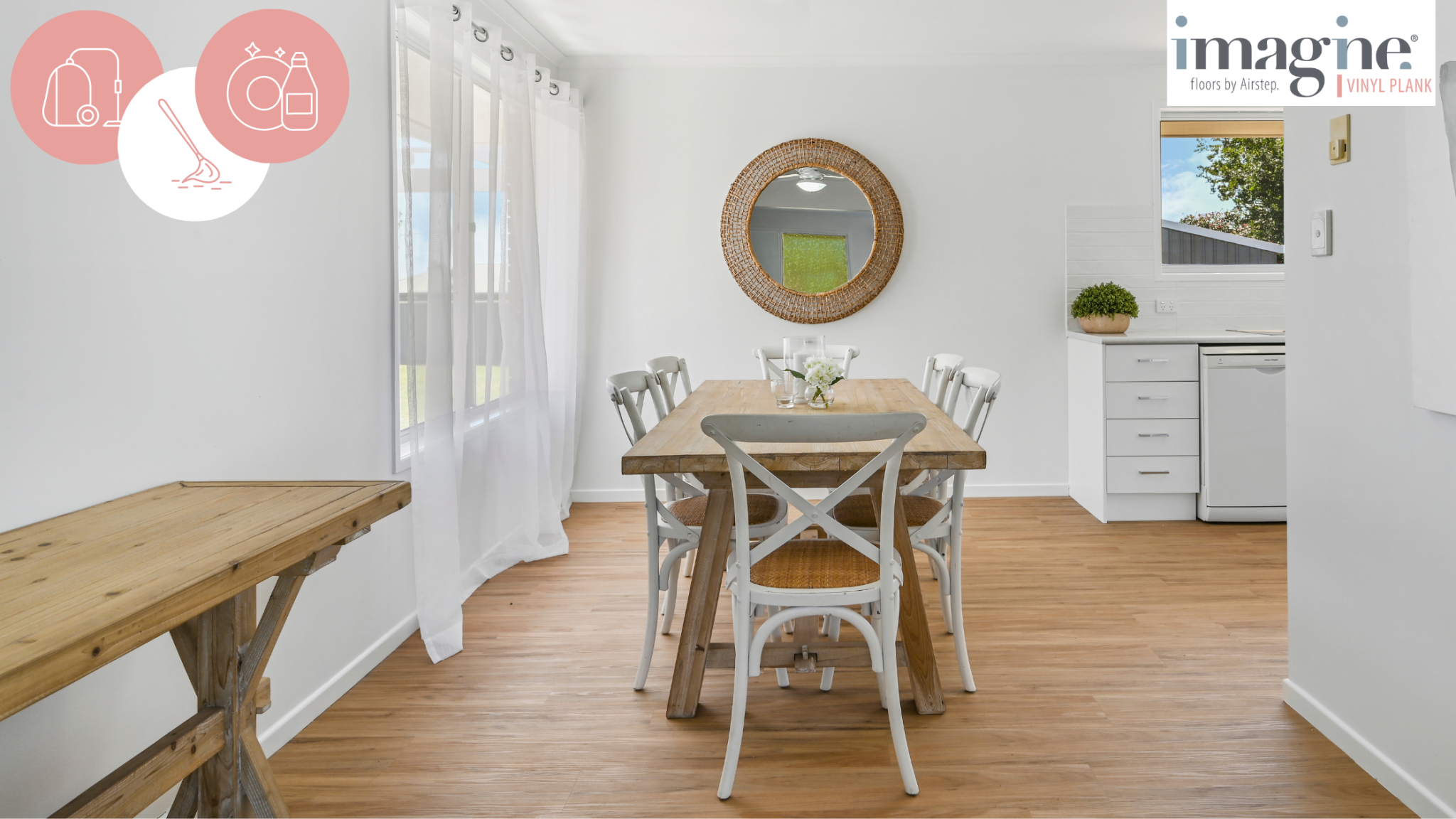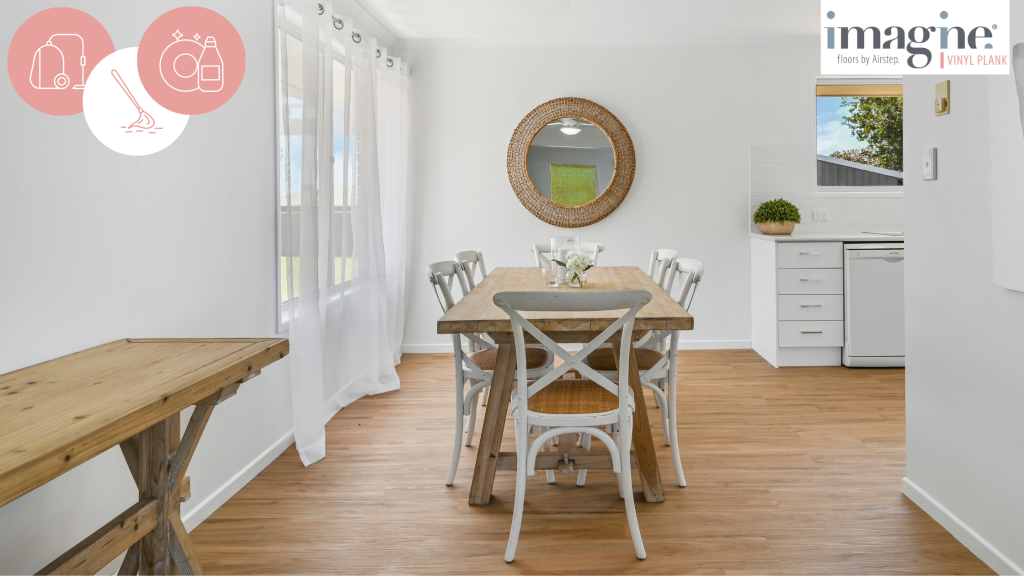 Vinyl Plank Flooring is a wonderful option for any room in your home, but that doesn't mean that you do not need to clean or care for your new floors. Regular cleaning will help keep your luxury vinyl planks in top shape and ensure that you can enjoy them in all their glory for years to come.
How To Clean Your Vinyl Plank Floors In Just Three Steps:
Sweep:
Sweeping your vinyl plank floors at least once a week greatly reduces the need for more time and cost intensive cleans. We suggest using a soft bristled broom for this operation as, although luxury vinyl planks are tough, rougher bristles may dig debris into your floor therefore causing scratching and damage.
Vacuum:
When vacuuming your vinyl floors, we suggest having the bristles down. This helps avoid a situation in which you are pushing sharp debris around and damaging your floors. Ideally, vacuuming will follow sweeping, however, you may be able to get away with doing one or the other if your floors are not too dirty.
Dry / Damp Mop:
Dry / damp mopping is a cleaning process in which your floors are cleaned with a mop that is damp, rather than wet, meaning that your floors will be dry in 15 seconds or less following a pass with the mop. While vinyl plank flooring is waterproof, it is still not a good idea to flood your floors or leave moisture sitting on them for an extended amount of time. Mopping should be completed with a diluted, gentle detergent and any excess solution should be dried. Remember to rinse your floors with fresh water once you're done mopping to remove any cleaning solution that may remain on the floorboards.
Vinyl Plank Floor Cleaning Tips To Keep In Mind:
Stay Away From Steam Mops:
Steam mops are your floor's worst enemy. At Imagine Floors by Airstep we never recommend the use of a steam mop as the combination of heat and moisture can be damaging to your flooring and the adhesives that keeps it in place.
Make Use Of Mats:
When it comes to keeping Vinyl Plank Flooring clean, doormats will be your best friends. A coarse mat at the exterior of your entryway will help remove large debris from feet and shoes while a softer one inside the doorway will clean off smaller particles.
Avoiding Staining:
In order to avoid staining your Luxury Vinyl Planks, it is advisable to clean up any spills as soon as possible after they occur.
A Note On Deep Cleans:
Luxury Vinyl Flooring can be machine scrubbed with a white pad at 1000RPM. This should not be done regularly but can be quite useful for performing a deep clean.
How To Minimise Maintenance:
Regularly cleaning your Vinyl Plank Floors will help reduce maintenance requirements significantly. Due to this, we recommend vacuuming and mopping once a week or as needed. Appropriate tools, such as soft bristled brooms and microfibre mops will also help keep maintenance needs low.
If you have further questions about cleaning or maintaining your Luxury Vinyl Plank Flooring, do not hesitate to reach out to us or get in touch with your local flooring specialist. We want to help you design your dream home, but we also want to ensure that it lives up to your expectations for years to come.
Need to clean a different type of flooring? Check out the below guides: