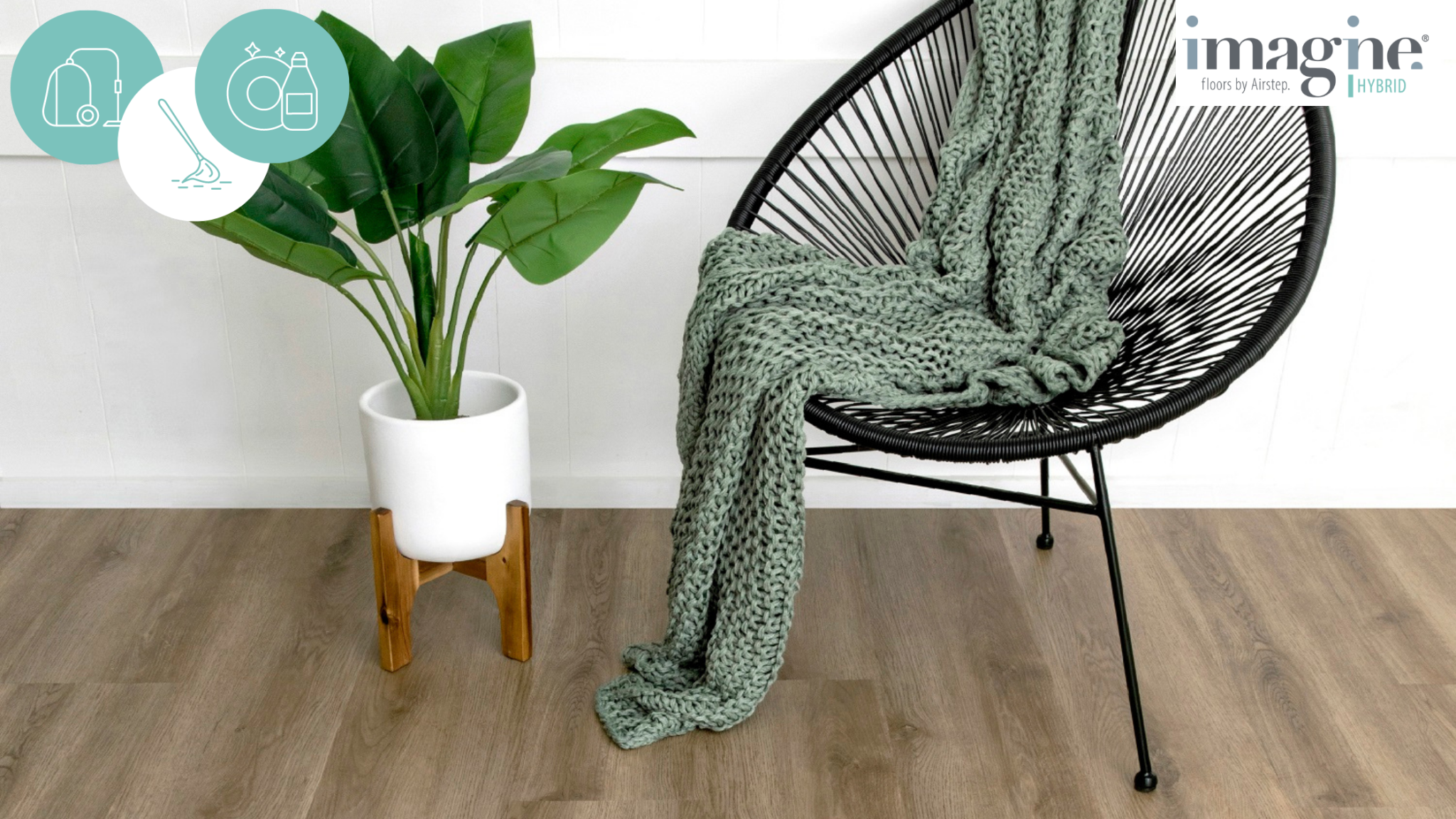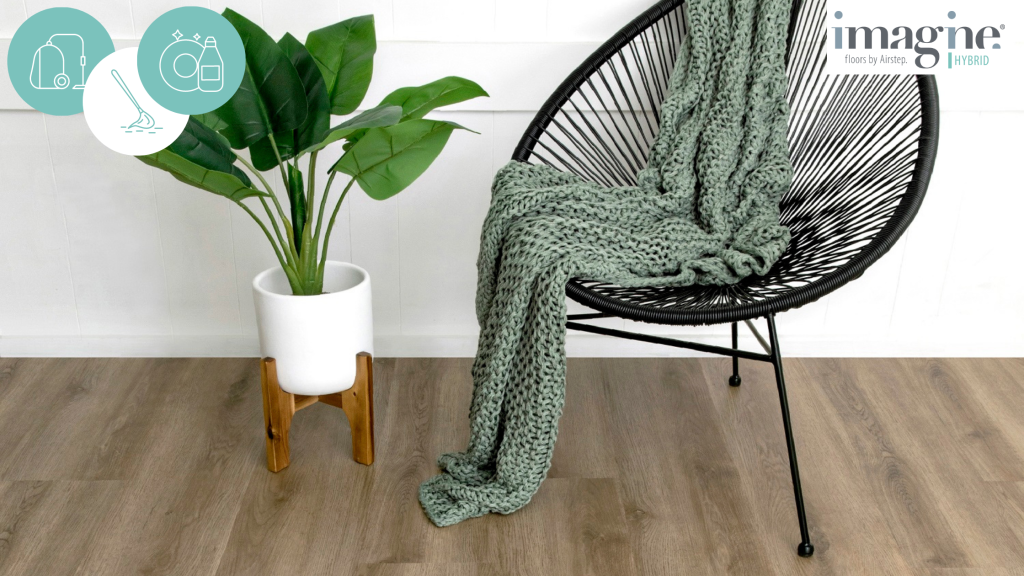 Hybrid floors provide the best of both worlds in terms of durability and aesthetic – but they do still need to be cared for properly if you want to get the most out of your new flooring. Cleaning your floors regularly is far better for them (and you) than trying to get rid of debris that has built up over time. It will help negate the necessity for heavy cleaning and provide a healthier environment for you and your family, while also being far kinder to your budget than forking out the cash for a heavy duty clean.
Today we're looking at how to clean your hybrid flooring and keep it in good shape.
IMPORTANT: The first thing you need to know about cleaning your hybrid floors is that they should never be cleaned with a steam cleaner. The combination of elevated temperature and moisture is not good for your flooring and although hybrid floors are waterproof, this is still not advisable. Instead, the following steps should be completed:
How To Clean Your Hybrid Floors In Three Simple Steps:
Sweep
Sweeping your hybrid flooring once a week helps to remove any loose dust, dirt, and debris. This can be done with any type of broom although soft bristled ones tend to be better at collecting anything from your floor.
Vacuum
Once you have swept up anything that can be, it is a good idea to run a vacuum over the area both to collect the pile of grime that you would have created by sweeping and anything that may have been missed. In many cases, this will be enough for your floor to be returned to its former pristine state.
Dry / Damp Mop
If you've had a spill, your floor has stubborn debris, or it's just been a while (no judgements!) since you have, it's time to give your hybrid floors a good mop.
As noted above, hybrid flooring should never be cleaned with a steam mop, instead, you should opt for the dry / damp mop method. This is a method by which the mop used is damp, rather than wet, and your floors dry within 15 seconds of mopping the area.
We strongly recommend the use of a soft, microfibre mop and a gentle, natural floor cleaner. This cleaner should be pH neutral and diluted. Not only is this better for your floors but it is also kinder to the environment.
Once you have mopped, it is a good idea to wipe your floors over with plain water to remove any excess cleaner that may have dried.
Hybrid Floor Cleaning Tips To Keep In Mind:
A Note On Scrubbing:
In the event that your hybrid floors need a good scrub or deeper clean, it is acceptable to machine scrub them with a white pad at 1000RPM.
Avoiding Staining:
Your new hybrid flooring is not impervious to stains. In the event of spills or contact with substances that could stain, your floors should be cleaned as soon as possible after the event. Spills should also be wiped up immediately to avoid causing a slipping hazard.
Minimising Maintenance:
Following the three steps in the blog will help minimise the need for heavy cleaning and significant maintenance. In order to reduce the frequency at which you need to perform these steps, we recommend the use of double entrance mats. By this, we simply mean a course mat outside any doorways and a softer one just inside. This type of set up will greatly reduce the amount of debris that is bought into your home from the outside world.
Got questions? Contact your local flooring expert to discuss Hybrid flooring for your home.
Need to get a different type of floor nice and clean? Discover our other cleaning guides below: