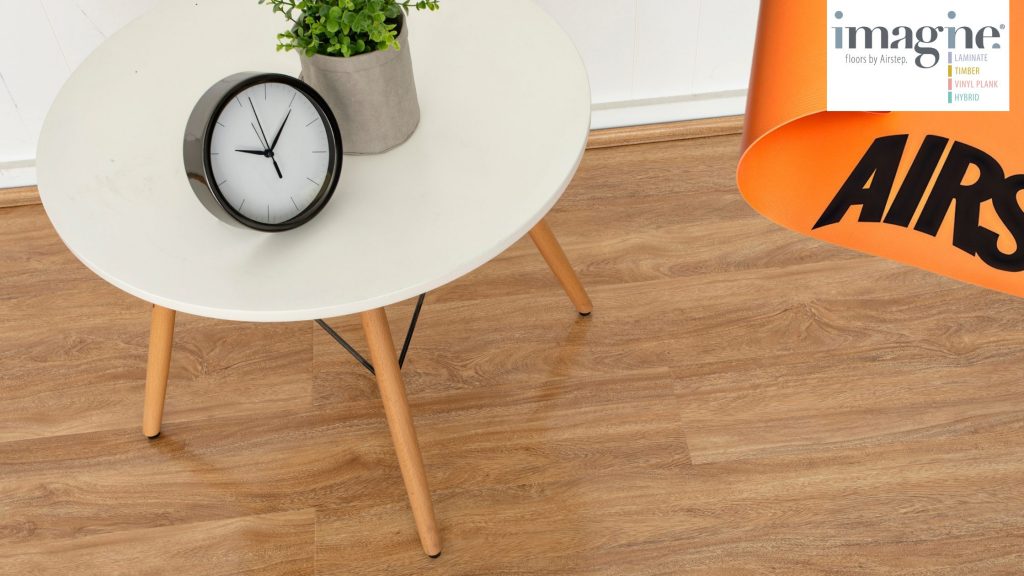 With the rise in DIY flooring installations, one question that we seem to be receiving more often lately is whether floating floors need underlay. The answer will vary depending on the material used for the floor and the way that the boards are constructed, but, as a general rule, both Laminate and Engineered Timber floating floors do need some form of underlay to have optimal functionality and longevity. Vinyl Plank and Hybrid floors, on the other hand, can often be installed directly onto the sub-floor.
Today we'll be exploring the types of underlay on offer for Imagine Floors by Airstep floating floors and discussing how they can benefit both your flooring and your family.
Why Do Engineered Timber Floors Need Underlay?
Because Engineered Timber is a natural timber product, it is still, in some ways, susceptible to damage from the elements. While this risk is far lower than it would be with a full hardwood floor, there is no way to craft timber flooring that is 100% impervious to the environment. As such, we have a range of underlays designed to provide protection for your Engineered Timber flooring.
It is also important to note that, due to the material, Engineered Timber floors can be louder than some alternatives. This issue can also be combatted with the application of the correct underlay making it a sound investment for those looking to renovate for profit or create their own private oasis.
Why Do Laminate Floors Need Underlay?
Although Laminate flooring is one of the toughest options on the market, it can still benefit from having a little extra support. By installing underlay below your Laminate floors, you can help reduce noise, provide better insulation and improve the stability and longevity of your new flooring.
Do Vinyl Floors Need Underlay?
Our Luxury Vinyl Plank floorboards are installed with a direct stick method meaning that underlay is not necessary beneath them. Having said that, if you would like the additional benefits that underlay can provide, both our Acoustalay and Helix 700 are suitable underlays for installation with Vinyl floors.
Do Hybrid Floors Need Underlay?
Our Hybrid floors are sold with a pre-adhered underlay. This means that they do not require the installation of a separate underlay product. It is recommended, however, that a moisture barrier is installed beneath Hybrid floors as although their surface is 100% waterproof, the underlay adhered to their base is not and should be protected from moisture that can rise through the subfloor.
Is Floating Floor Underlay The Same As Carpet Underlay?
In short, no. While both flooring underlay and carpet underlay seek to support and protect that which is laid on top of them, they are crafted from different materials and serve different purposes.
For example, carpet underlay can help provide a plush feeling underfoot and is designed to prevent damage to the subfloor if anything is spilt on the carpet (while also protecting the carpet from any moisture that may rise from the subfloor).
Flooring underlay, on the other hand, has more specific purposes depending on the variety that you purchase.
While both types of underlay do provide noise reduction and insulation for your home, it is not advisable to use them interchangeably.
What Types Of Flooring Underlay Are Available?
At Imagine Floors by Airstep we offer seven varieties of underlay for floating floors – two of which are suitable for installation beneath direct stick flooring products. Each type serves a different purpose, however, all options provide support for your floors as well as a smooth and stable surface for them to be installed over.
All varieties of underlay that we sell are sourced by our sister company, Airstep Underlay, an Australian leader in the underlay industry for over 40 years.
Which Flooring Underlay Is Right For Me?
The ideal underlay for your floating floors will depend on the specifics of your home and what you aim to achieve by installing it. We suggest getting in touch with your local Imagine Floors by Airstep expert flooring stockist to discuss which option is right for you.