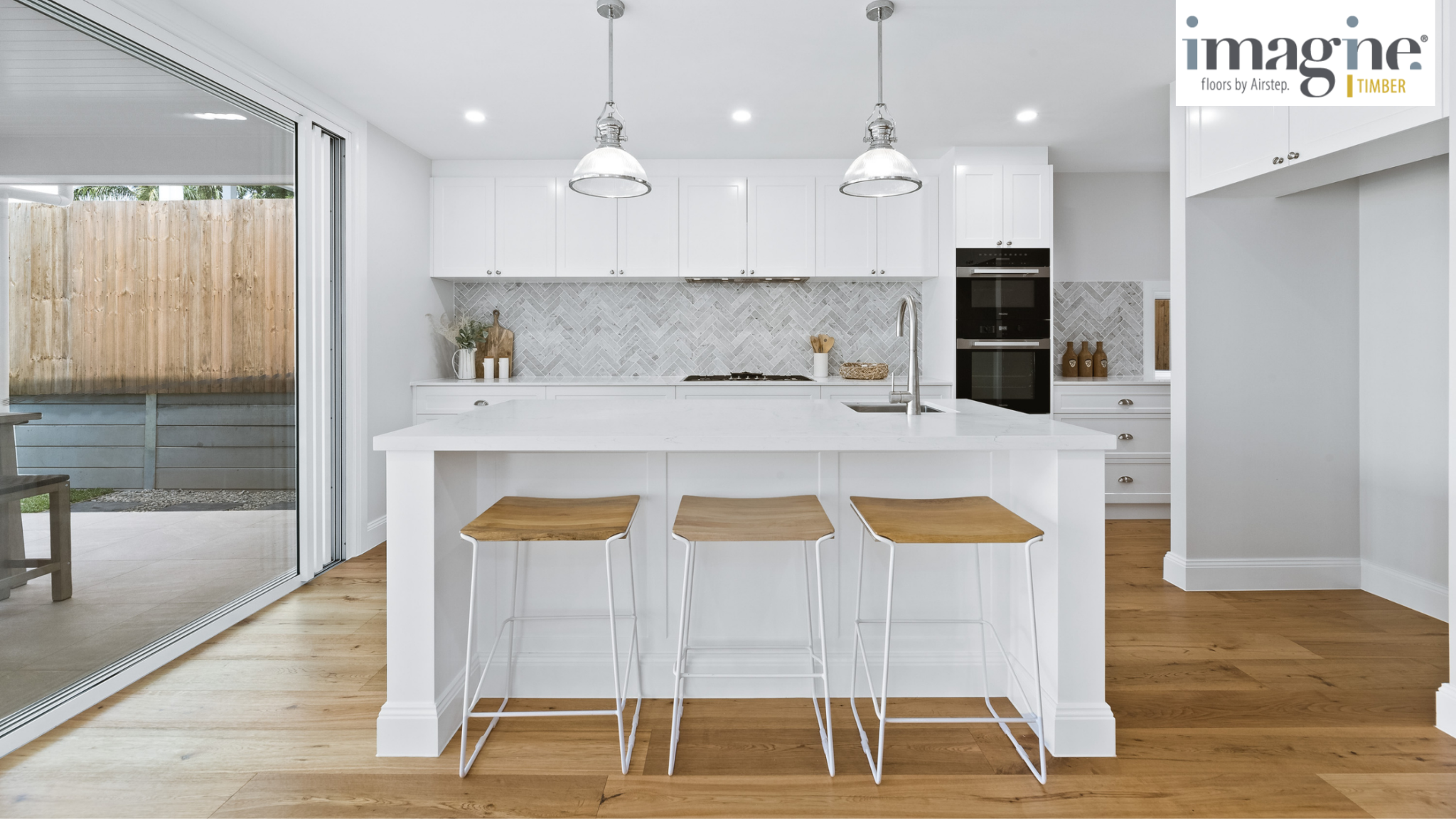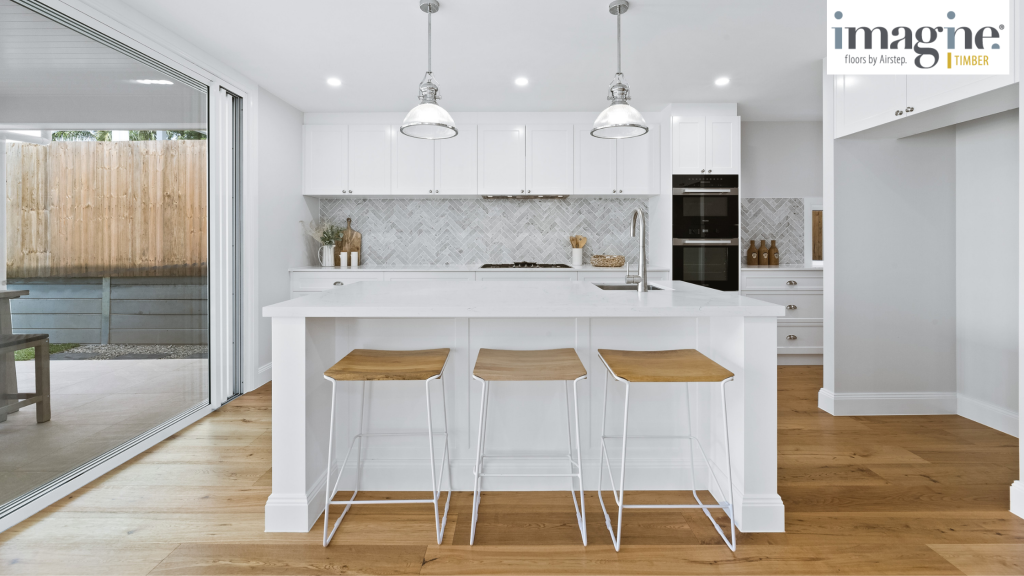 Whether you're renovating to sell or looking to get into flipping property, updating the flooring of a home is one of the fastest ways to increase its value. This is due to both perceived value – as the floors are the foundation for your space and the only constant throughout the home – and the literal value that quality flooring adds. Today we're exploring how to use updated flooring to increase the value of your home and looking at why this works.
Why Are Floors Important For Sale Prices Of Homes?
First up, why are floors important when working out the value of a home? Well, for starters, as noted above, they're the foundation of your design. This means that they'll be the main deciding factor as to whether prospective buyers feel like your house could become their home. The paint on the walls is a fairly easy fix after all, but changing up floors takes a lot more time, money and effort, so buyers have been known to avoid properties where they do not like this design element.
The next reason why the flooring within your home has such a large impact on your sale value is because its quite literally everywhere and constantly being interacted with. If your floors are old or full of warps and bows that create tripping hazards, people are going to instantly see your home as worth less as flooring in this condition is neither fun, nor safe, to walk on. By updating your floorboards to a newer, safer and more appealing option, you'll instantly increase the value of your home.
Tips For Putting Your Best Floors Forward:
Now that we've established how new flooring adds value to your space, let's explore how to maximise the impact that this renovation has. As a general rule, hardwood floors add the most value, so if you're looking for the perfect blend between functional and aesthetically pleasing, Engineered Timber Flooring should be at the top of your shopping list.


Why Engineered Timber Is The Best Choice When Renovating To Add Value
Hardwood Floors can increase the value of your home by up to 2.5% (that's $2,500 for every $100,000 or $12,500 on a $500,000 dwelling for those playing along at home). This is because there really is no substitute for the luxurious feeling of quality that natural flooring provides.
Not only will you be able to position your home at a higher price point if you install Engineered Timber Floors, but you'll also be able to promote the following benefits in your listing:
Healthier Option
Engineered Timber Flooring is one of the healthiest options on the market. Due to their natural construction they tend to have a lower VOC output than many synthetic options and unlike carpet, they don't trap dust and allergens within your home.
More Versatile
They're also an incredibly versatile foundation for your home and can be blended well with nearly any design. This helps buyers imagine themselves and their furniture within the space and can lead to them being willing to pay a premium to secure your property over one that doesn't have as much appeal in this aspect.
Increased Durability And Longevity
Because they can be sanded back and refinished multiple times, Engineered Timber Floorboards are one of the longest lasting options on the market. When cared for properly they can happily last up to a century and you would be surprised how hard it actually is to damage hardwood floors. While they obviously do not reach the durability levels of flooring types like Laminate which are specifically designed to be hardwearing, they can certainly hold their own and their natural look and feel more than makes up for this.
Plus, even if you or a prospective buyer does somehow manage to damage your Engineered Timber Floors, it will simply add character, rather than showing as damage, as wood has natural variances in texture anyway.
Environmentally Friendly
Finally, when sourced ethically and sustainably, Timber Floors are actually one of the most eco-friendly options for flooring within the home. This is thanks to how long they last as well as their construction process.
Hot Tip: Don't Forget The Underlay
Engineered Timber Flooring requires the installation of Underlay if you want it to look and feel its best (and last for as long as possible). Underlay helps to protect your Timber Floorboards from moisture that may rise up from the subfloor and can also provide other benefits for your home.
We suggest the use of our Timbermax Underlay as it is crafted from an IXPE closed-cell foam. This allows it to function as a noise reductor and provide thermal protection in addition to creating a strong foundation for your new flooring and stopping moisture and other pesky things like mould and mildew causing havoc under your floors.
What About Bathrooms And Wet Areas?
The exception to Engineered Timber Floors being the best choice for adding value to your home is in bathrooms and wet areas. These spaces require a waterproof option and as such, naturally porous materials such as wood need to be avoided. This means you need to switch up your strategy, but don't worry, we've got solutions for that too:
The best flooring to add value to your bathrooms and wet areas depends on the look you're wanting to achieve.
If you've laid Luxury Vinyl Plank throughout the rest of your home in order to achieve a cohesive design, for example, you're going to want to continue that trend throughout wet areas as these floorboards offer the ability to do so.
Those who have selected Engineered Timber Flooring for the majority of their space could also choose to select a Hybrid or Luxury Vinyl Plank that matches for their bathroom – although the difference in material will be noticeable when the two are placed side by side – if they wish to keep the same colouration and design. If you are happy with a little more flexibility in looks, tiles always gel well, especially if you select natural stone to match your Timber Floors.
Looking to renovate and add value to your home before you sell? Discover our Reclaimed Wild Oak collection of Engineered Timber Floors here and reach out to your local flooring specialist to discuss installation once you've made your selection.