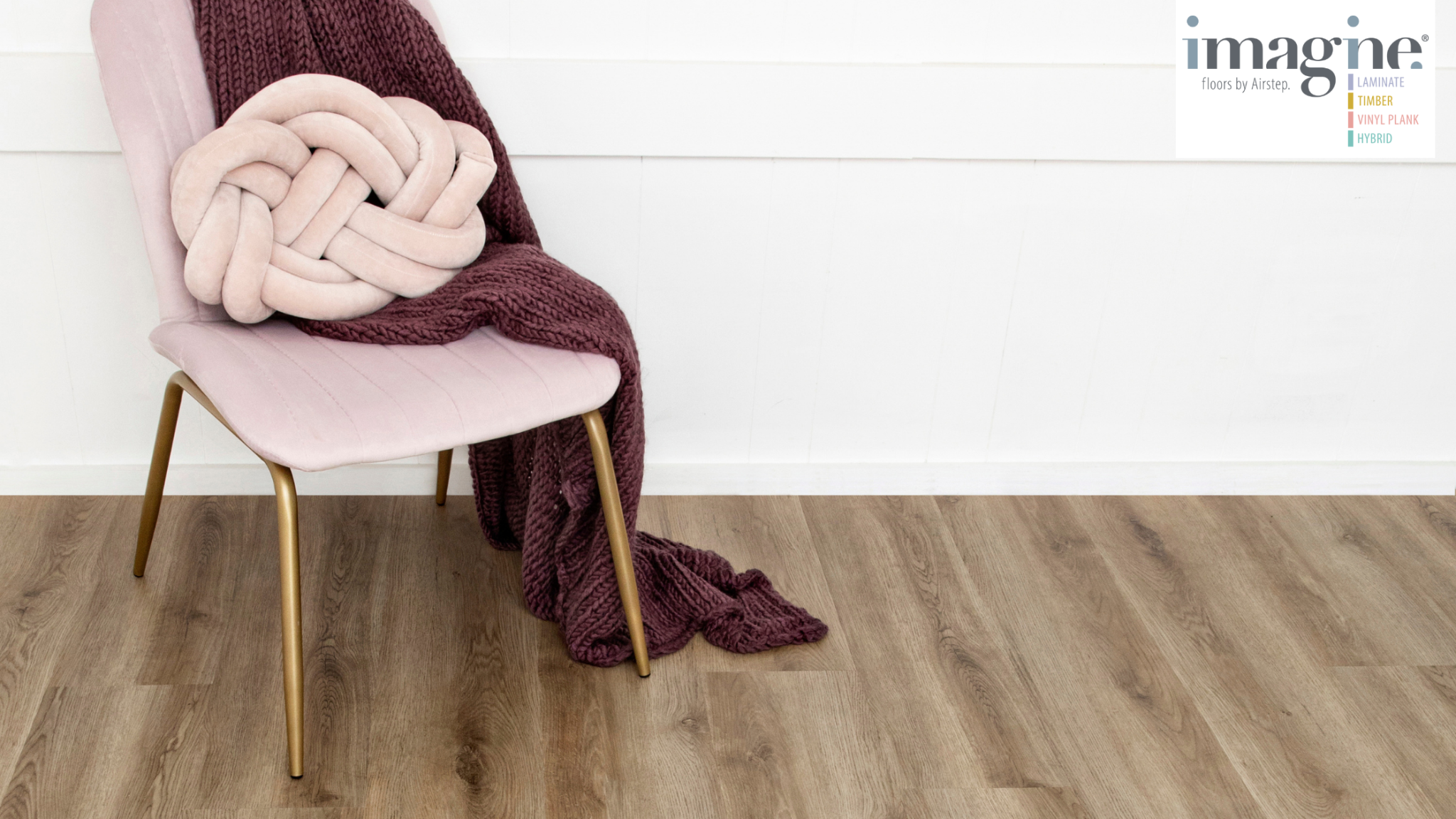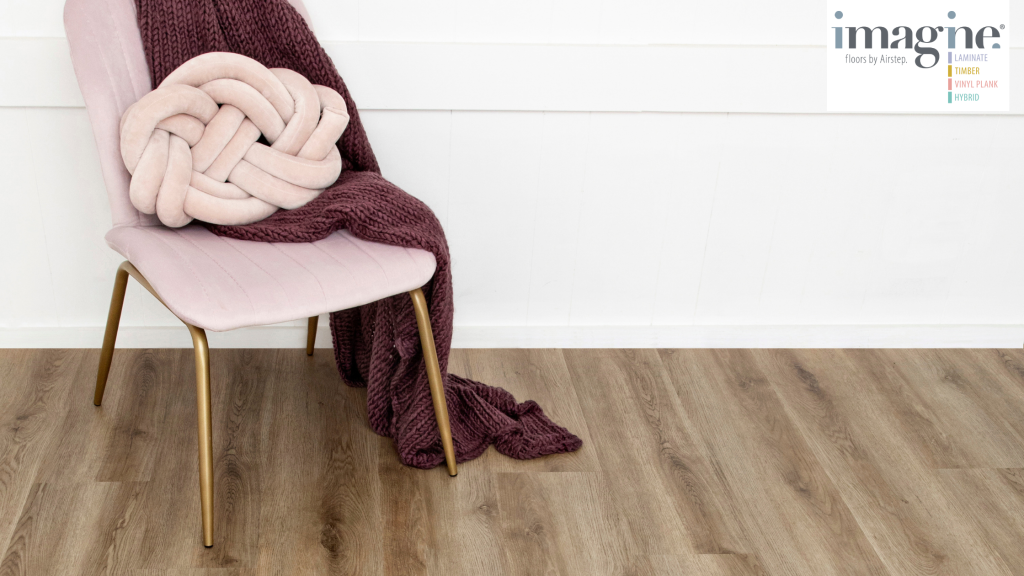 If you've been wondering whether it's time to replace your floor, you've come to the right place. There are many reasons why flooring may want or need replacing, with some being more pressing than others. That's why we've put together this list of signs it's time to replace your floors to help you decide if an update is in order.
Significant Damage
The first, and most obvious sign that your floors need replacing is if they're significantly damaged.
Carpet shows its age most easily and is also one of the flooring types that is most susceptible to damage. If you're seeing staining, fading, matting or ripping, it's time to get new carpets. Any strange odours in your home with no identifiable source could also be coming from your floors in this case so if you've cleaned everywhere and the smell just won't leave, it's time for new flooring.
In terms of hard flooring, damage, although harder to inflict, can still occur. For example, if your Luxury Vinyl Planks have deep scratches, your Hybrid Floors have been damaged and are no longer waterproof or your Laminate Flooring is starting to peel – it's pretty obvious that the time has come for an update.
By the same token, if your Hardwood or Engineered Timber Floors have bowed, warped or become soft in places, it's probably time to replace them.
Tiles are by far one of the hardest flooring types to damage, however, if they're shifting or multiple tiles have cracked, this is probably a sign of incorrect installation or damage to your subfloors so it's important to get them pulled up and see what's going on underneath.
Looking to avoid damage? Always follow appropriate care and cleaning instructions.
Water Damage
Spills happen, pipes leak and children and pets have precisely zero issues running inside soaking wet after they've been playing in the backyard. While most floors can deal with this as long as things are cleaned up in a timely manner, some, such as Luxury Vinyl Planks and Hybrid Flooring are better equipped to withstand this type of punishment.
If your floors are not waterproof, however, there will probably come a day where water damage is unavoidable. Whether this is simply from a build up of moisture over the years or thanks to a little one who thought they'd help with the dishes but forgot to turn the tap off, this type of damage leads to a non-negotiable need for replacement.
This is because the fact that water damage looks unappealing is actually the least of your issues. The same moisture that's made your floorboards look not so great is probably also eating away at things underneath. This can lead to problems with mould and mildew which are serious health hazards and can even cause structural damage if left for too long.
Individual Floorboards Can Move
Another major sign that you need to replace your flooring is if individual floorboards are capable of moving about. This is generally due to an installation error that will become more apparent as time goes on but can also be a result of severe temperature variations in a short time frame.
Floorboards being able to move is a safety hazard that should be addressed immediately and can generally only be resolved by replacing your floors. If you are experiencing this issue, we suggest getting in touch with your local flooring specialist as soon as possible.
You've Got Carpet And Allergies
The absolute worst kind of flooring for those with allergies is carpet. This is because it traps dust, dirt and allergens due to its fabric construction. Carpet is also one of the hardest types of floors to clean properly as it absorbs anything that is tracked inside or spilled on it.
While you may enjoy the soft and warm feeling underfoot that carpet provides, if you suffer from allergies, it's time for it to go.
A nice area rug can provide the same feel with much better hygiene and Luxury Vinyl Plank Floors can provide your space with a gentler feel minus the dirt trapping powers.
The Colour Has Faded
Over time, the colour of your floors will change. Even fade and stain resistant flooring options cannot keep that same brand-new look forever and factors such as direct sunlight and high levels of wear and tear can speed up the fading process.
If you're happy with the colour that your floors have faded to, you can, by all means, keep them. However, if you've ended up with uneven colouring or a shade that doesn't bring you joy, it could be time to replace your floors. This is obviously nowhere near as time sensitive as our above points so don't stress if you can't get things updated immediately.
You Want To Add Underfloor Heating Or Extra Insulation
Adding underfloor heating is a great way to bring a touch of luxury to your space, however, it isn't compatible with all types of flooring. If your current floors are not able to cope with your new addition, you'll have no choice but to replace them, although, even floors that are compatible may benefit from an update. In the latter case, it is entirely up to a matter of personal preference, however, if you've been thinking about updating your floors, now is the perfect time to do it since they'll need to be ripped up to install your new heating anyway.
You should consider replacing your floors if you're pulling them up to add more insulation. This applies for both cases where you're going under the subfloor to add insulation as well as when you're simply adding an underlay with thermal properties such as our Timbermax Underlay.
Note: Underlay and Insulation are not the same thing.
If your floors have been ripped up before, for any reason, we suggest replacing them as floorboards don't tend to appreciate being repeatedly uninstalled and reinstalled and this could lead to issues with integrity.
The Style Is Completely Outdated
If your house has those floral tiles we all remember from Grandma's place as a kid, it's probably time to replace your floors. By the same token, if you or the previous owner decided to align your flooring choices with a trend that has since gone entirely out of fashion leaving you with green carpets or yellow tiles this is a sign that you need new floors.
The good news is that most wood look floors are fairly timeless, so if you're looking to achieve a specific design style, you can safely do so without having to stress about updating your floors again in a couple of years.
You Want To Increase Your Home's Value
Finally, if you are looking to add value to your home, replacing your floors is a great way to do so. Engineered Timber Flooring can greatly enhance both the look and feel of your space, which in turn increases the price that you will be able to ask for your home.
We have a guide on using updated flooring to increase the value of your home if you are interested in reading more.


If any of these signs sound familiar, it's time to replace your floors.
Reach out to your local flooring specialist to discuss your options and organise installation today.