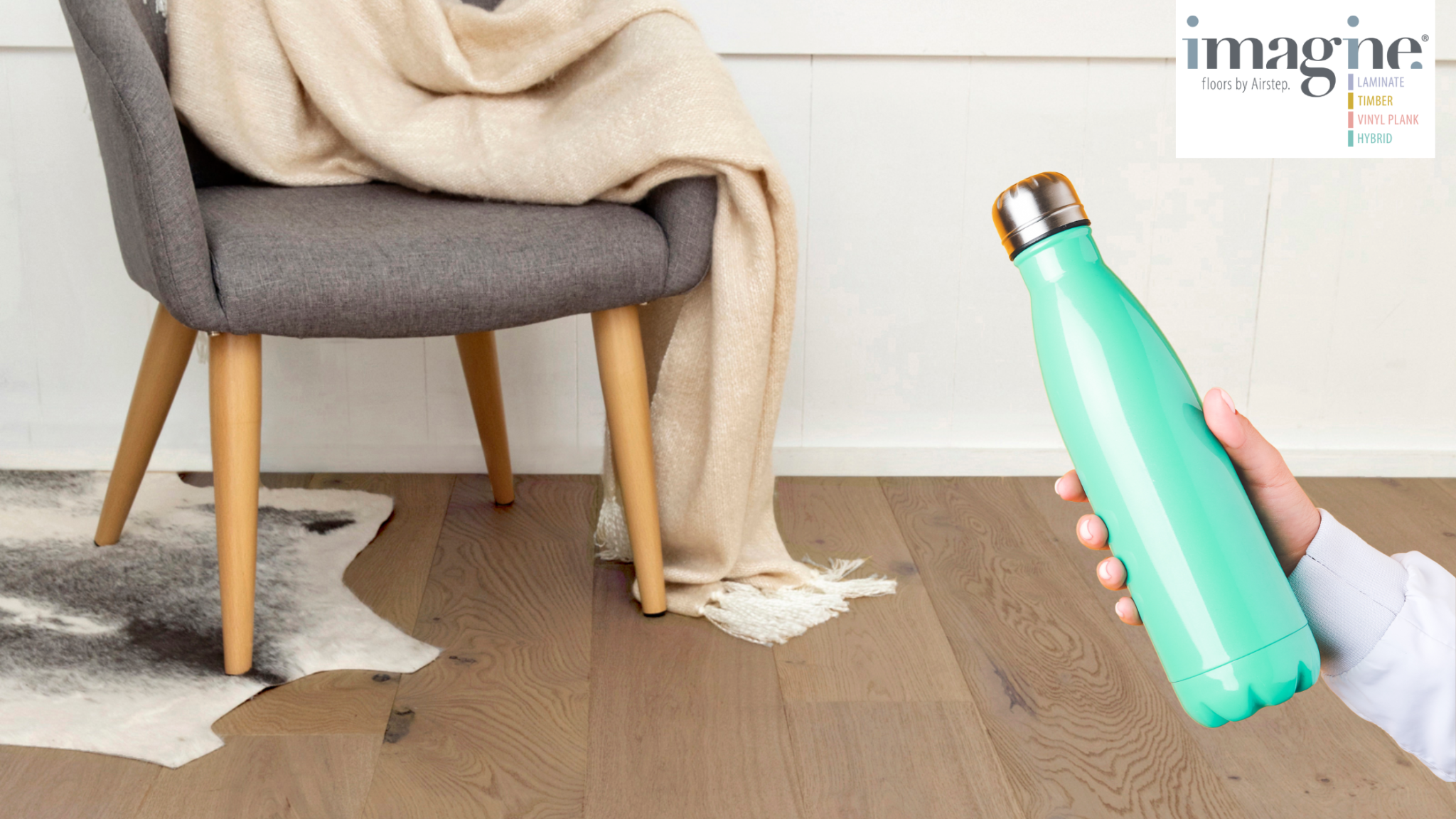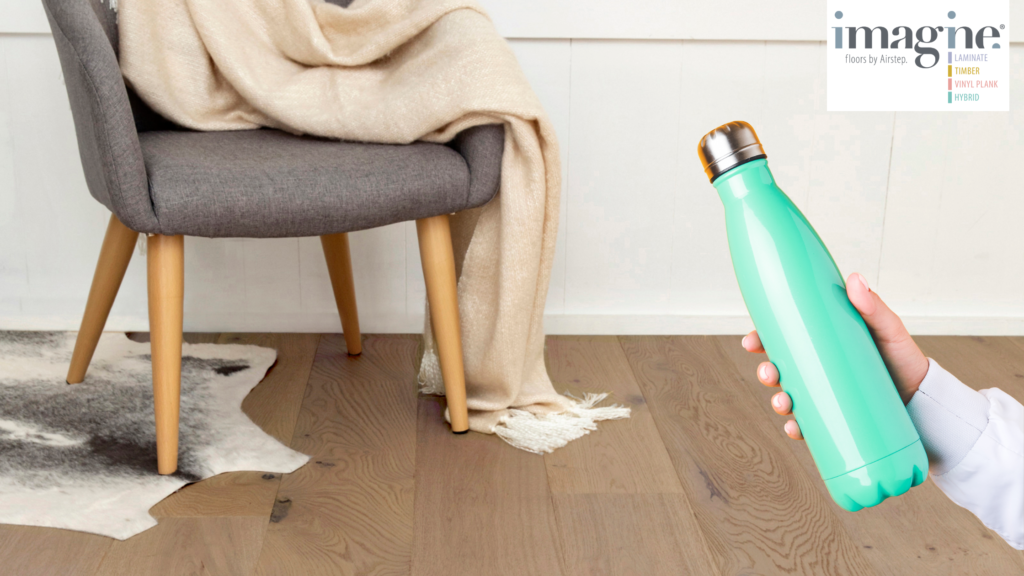 Unless you're creating a space that's purely for show, your floors are pretty much guaranteed to get wet at some point in their lifetime. This is especially true of areas such as your bathroom, kitchen, laundry and dining spaces, but even bedrooms and lounge areas are not immune to spills – especially if you have children. All it takes is for someone in your family to decide to take a glass of water with them to bed, or off to watch tv, and then have a little accident to land your floors in a sticky situation.
The way that this should be handled will depend on the type of flooring that you have installed within your home, so today we thought we'd share our top tips on how to handle the situation if your floors get wet.
Laminate
As a general rule, Laminate Flooring from Imagine Floors by Airstep is considered water resistant. This means that although your floors are not waterproof, they shouldn't suffer too much if you accidentally spill anything as long as you clean up properly.
Wipe up the spill with either a soft damp cloth or paper towel and then clean your floorboards as per our Laminate Cleaning Guide if the spill was anything other than water.
Remember: While Laminate Floors are suitable for installation in kitchens and laundries, we recommend avoiding their use in bathrooms as they are not waterproof.
Engineered Timber
Due to the fact that Engineered Timber floorboards are crafted from genuine wood, they are the least equipped to deal with moisture and spills. Because of this, it is important that any spills onto Engineered Timber floors are cleaned up immediately.
If water is spilled on your floors, you will simply need to ensure that the area is completely dry, however, if anything else is spilled on your Engineered Timber flooring, you will need to give your floors a proper clean. This is because timber is a naturally porous material and can easily absorb anything that is left on the surface. This can lead to staining that can be quite hard to remove – even if you resurface your floors – so it is best to get things cleaned up as soon as possible.
It is not recommended to install Engineered Timber Flooring in any wet areas of your home. This includes both bathrooms and laundries. You may install these floorboards within a kitchen, however, special care must be taken to ensure that they're maintained properly.


Luxury Vinyl Plank
If things are often spilled in your home, we recommend the installation of Luxury Vinyl Plank Flooring throughout. This is because these fabulous floorboards are 100% waterproof and can stand up to pretty much anything that can be thrown at them.
You'll still want to do a proper clean if anything other than water gets on your vinyl floors, but if someone has just dropped their glass of water or made a bit of a mess when they've gotten out of the bath, simply wiping the affected area over to dry it off will suffice.
Vinyl Flooring can be installed in all areas of your home, including wet areas such as bathrooms and laundries.
Hybrid
While there are many perks to the installation of Hybrid Floors, one of the biggest ones is that – much like the abovementioned Luxury Vinyl Plank – they're 100% waterproof. This means that if something spills on your Hybrid flooring all you really need to do is clean up whatever has gotten all over it. While we do still recommend doing a full clean if the spill is anything other than water, if you've just jumped out of the shower and dripped a little, it's perfect acceptable to just mop up the mess with your towel or shower mat and get on with your day.
Thanks to their 100% waterproof nature, Hybrid floorboards are perfect for creating your very own spa-like oasis within your home and can be installed in all areas.


Looking to switch to a flooring option that can better handle moisture and spills? Reach out to your local flooring specialist to discuss your options.