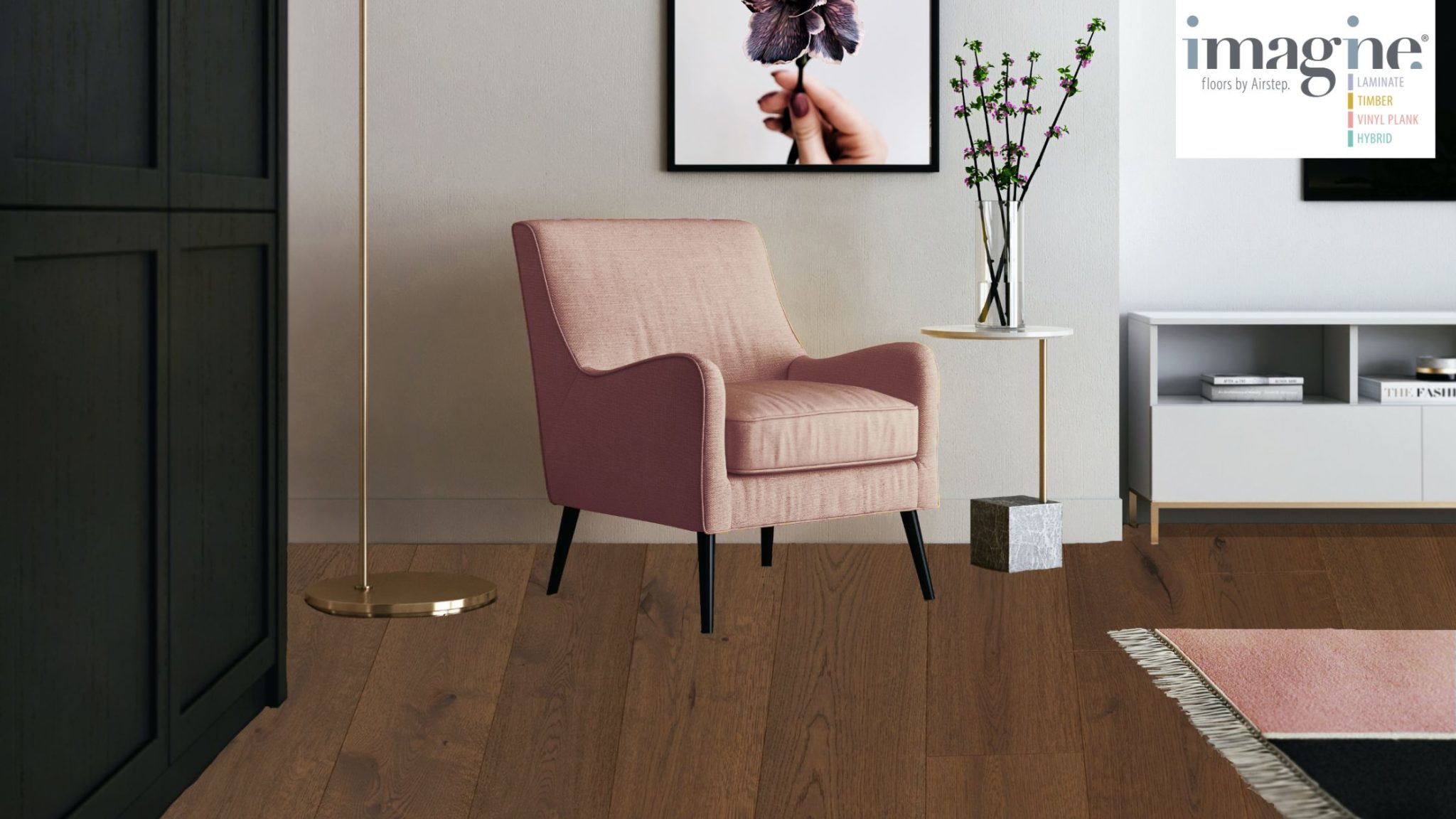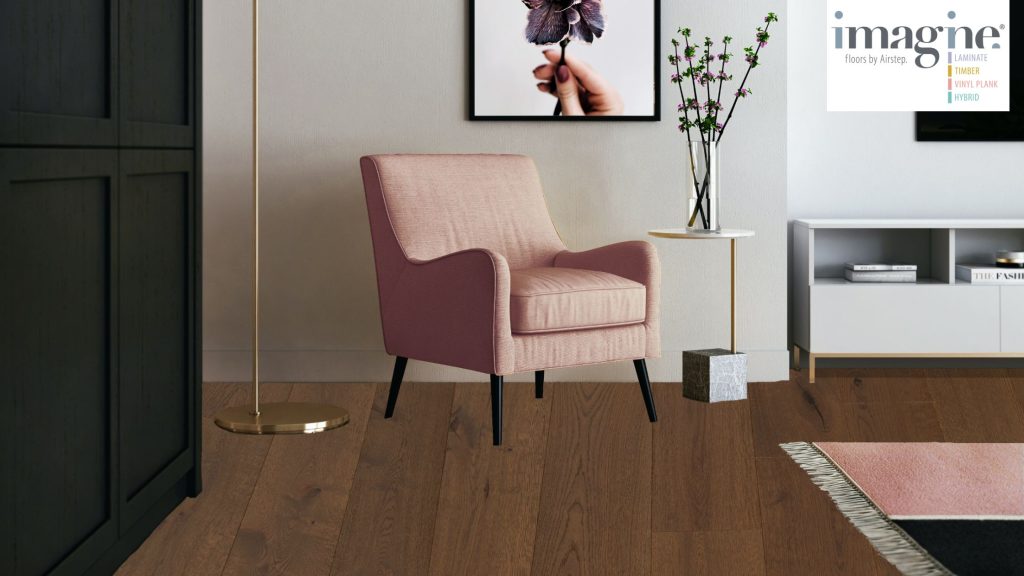 As we head into the warmer weather you may be searching for renovations that can help keep your home cooler during the Summer months.
While moving windows around to make use of passive design probably isn't on the cards in many instances, and changing up your insulation isn't always practical, there is one relatively simple thing you can do to help keep your cool this Summer – update your flooring.
Your floors can have a surprising impact on how warm (or, in this case, cool) your home feels, so switching them for an updated option can be quite beneficial both practically and visually.
How Flooring Can Help Keep Your Home Cool
Before we jump into our recommendations for the best floors to help keep your home cool during the warmer months, we thought we should explain exactly how the flooring in your home can actually impact the way the room feels.
When something feels cool underfoot, you will naturally associate the entire area as being cooler. By the same token, if it feels warm, you'll perceive the overall temperature as being higher.
This is because our extremities, and our feet in particular, play an important role in regulating our overall temperature – hence why you can pop socks on in the cooler months for an instant boost of lovely warm feelings, as well as why we all love our thongs in summer and poke our feet out from under the covers.
With that in mind, we've put together the below collection of recommendations to help you keep your cool this Summer.
Best Floors For Hot Climates – Engineered Timber Floors
Engineered Timber and Hardwood Flooring are excellent options for those looking to keep their homes cool in Summer. This is because they can adapt to outside temperatures, meaning they'll feel cooler underfoot.
Additionally, wood does not retain heat in one space. Instead, it helps it to flow throughout your home. This helps with circulating the temperature of your home and can be used to your advantage.
You can further enhance this benefit by selecting a light shade of timber when designing your space, as this will actually help deflect sunlight, however, this does depend on the design style you're looking to achieve.
One of the added benefits of installing Engineered Timber floors is that not only can they help keep you cooler in Summer, they'll also help keep things warmer in Winter. Because your Timber floors will help heat travel through your home, you'll also be able to spread your heating in the cooler months more effectively.
This makes them an ideal choice for almost any home that doesn't need waterproof flooring, however, we do recommend selecting a floor with a bit more durability if you've got pets or small children.
Runner Up Floors For Hot Climates – Laminate Flooring
Those who need a more hardwearing flooring option would do well to select Laminate floors for their homes. The way that Laminate floorboards are constructed means that they're great at distributing heat.
Put in simple terms, this means that they're not going to get super hot (or super cold) underfoot in most instances, therefore helping keep your home at a steady temperature. This power of distribution also means that Laminate floors will not retain heat, therefore allowing them to cool faster if they do become warm.
Laminate is the ideal pet friendly flooring and is also a great selection for young families with super busy homes, as it's incredibly resilient with the ability to combat scratches and withstand high traffic levels.
Best Waterproof Floors For Hot Climates – Luxury Vinyl Planks
If you're looking for waterproof floors for your home, Luxury Vinyl Plank floorboards are a fantastic option.
Not only do Vinyl floors not absorb or hold heat, but they also feel wonderful underfoot and are super easy to clean. This means that not only will you be able to avoid feeling like you're wandering around on hot coals, but you'll also have an easier time cleaning up any messes that pop up, so you won't suffer so much from the heat.
As an added bonus, Luxury Vinyl Plank floors can also prevent your home from feeling too cold in the Winter, as they do tend to feel warmer underfoot in cooler weather, so you'll be installing a great year round floor that's suitable for all areas of the home.
Best Floors For Homes With Evaporative Cooling – Hybrid Floorboards
While evaporative cooling is a great way to keep your home at a comfortable temperature during the warmer months, it can cause havoc for your floors if you haven't got the right type installed.
This is because evaporative cooling systems, also commonly referred to as swamp coolers, make use of moisture in order control temperature. This leaves your flooring vulnerable if it isn't waterproof, as condensation sitting on top of the floor is a common issue that arises when using this type of cooling.
For this reason, we strongly recommend selecting a waterproof option such as Hybrid flooring when making use of a swamp cooler. Hybrid floorboards are a great choice in this instance because our collections come complete with underlay and have a 100% waterproof surface, so they won't mind if you end up with condensation sitting on them.
Don't Forget The Underlay
Finally, because heat rises, ensuring that you have the appropriate underlayment beneath your new flooring can also help keep your home cool.
Many underlays offer thermal qualities that will help insulate your space from outdoor temperatures, and stopping heat from getting into your home is far more efficient than trying to get the heat out once it's in.
Please Note: Underlay is not a complete insulation solution for your home, and we do strongly recommend ensuring that all floors, walls and ceilings are insulated with appropriate materials. However, the installation of underlayment can certainly help, and when it's 42⁰C outside, every little bit helps.
Ready To Install Some Cool Floors For Summer?
If you've decided it's time to switch up your flooring and beat the heat this Summer, reach out to your local flooring specialist to discuss your options today.
Want More Renovation Inspiration And Information?
Check out the blogs below: