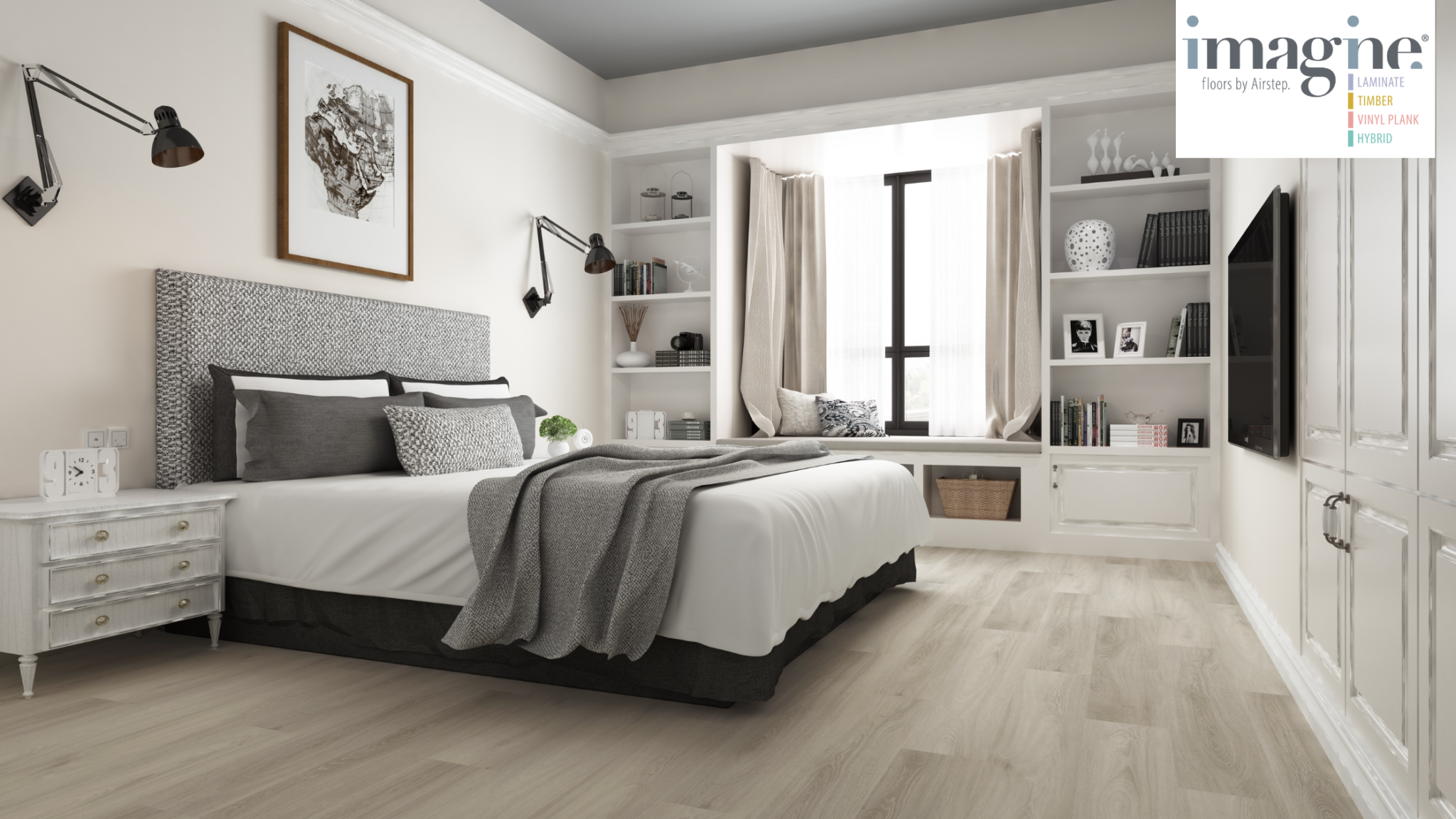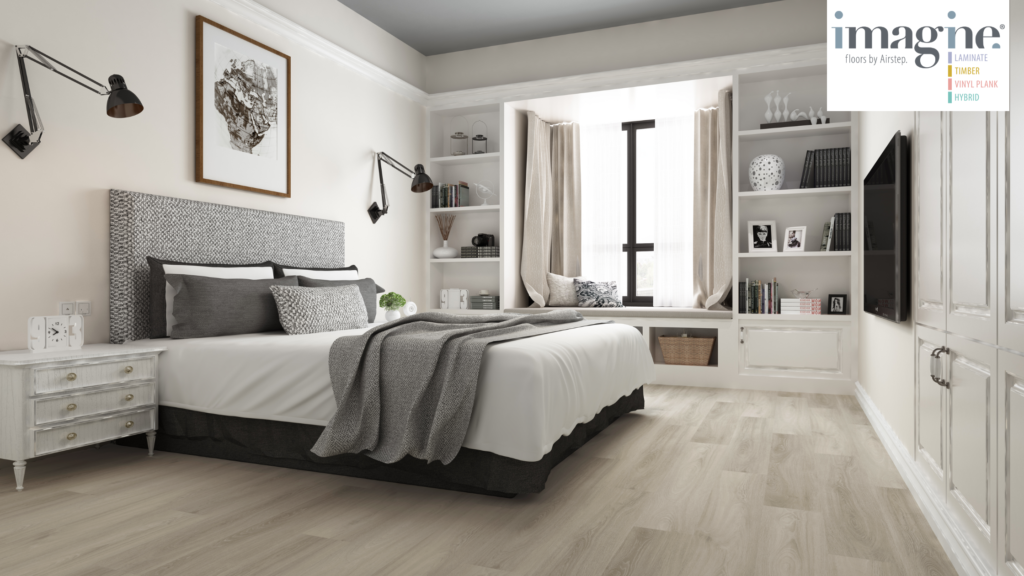 The master suite is arguably one of the most important parts of any renovation. While the kitchen may be the heart of the home, it's important to create a sanctuary just for you if you really want to make a home feel like your own. The great news is that a master suite doesn't have to match the rest of your home, in fact, you may wish to deliberately make it as different as possible in order to help separate the space and claim it as your own private oasis. You can, of course, choose to have your master suite match the rest of your design if you would like to, but there is no pressure for cohesiveness like there is in other parts of the home.
With that in mind we've put together this master suite makeover guide to help you create the perfect environment for sweet dreams.
Start At The Bottom And Work Your Way Up
If the foundation isn't right within your space, your design choices won't ever feel quite as impactful as they could. Because of this, it's important to start with the floors when you're looking to set the tone for your master suite. The type of floor that will be best for your master suite depends on the kind of vibe you're looking to create, so we suggest deciding on this before making any other significant choices.
Luxurious Master Suite Floors
In our opinion, when looking to create a luxurious feeling within your master suite, you simply cannot go past Engineered Timber Floors. There's just something about the way natural wood looks and feels that makes it the perfect option for rooms where you really want to make things classy.
Having said that, Engineered Timber Floorboards aren't suitable for installation in wet areas, so going for this kind of look does mean that your bathroom will need to have a different floor to that of your bedroom.
If you're looking to carry natural materials throughout your private oasis, we love stone tiles, but as they can get quite chilly in the Winter months, we suggest adding underfloor heating to keep things feeling luxe without making your feet suffer.
Cohesive Master Suite Floorboards
If you're looking for a flooring option that you can carry through your whole master suite we suggest installing either Luxury Vinyl Plank Floors or Hybrid Floorboards. All options in both collections under the Imagine Floors by Airstep brand feature a 100% waterproof guarantee, so you can safely install them in your master bedroom, walk in wardrobe and your ensuite to create a flowing aesthetic through all three rooms.
If you're after a quieter option that is softer underfoot, we suggest selecting your preferred décor from our range of Luxury Vinyl Flooring, however, if you want things to feel more like Timber, Hybrid Floors will be a better option for your space.
Super Plush Master Suite Flooring
If you're the type who wants to wake up and sink your toes into something super soft and plush, carpet can be a good option for your master suite. While this type of flooring does require a higher level of maintenance than floorboards, it can still work well within your home as long as it is placed in a low traffic area, receives regular shampooing and has the right underlay.
As noted in the above section, Luxury Vinyl Plank Floorboards are a great option for those looking for a softer touch to their hard flooring. This makes it the ideal option for bathroom and walk in wardrobe floors in a plush master suite design.
Choose Your Colour Scheme
Once you've got your floors picked out it's time to select the colour scheme for the rest of your design choices. In most cases you'll want to select shades that compliment your flooring, however, choosing a colour palette on the opposite of the end of the spectrum is great for adding contrast if this style is of interest to you.
Colour psychology should also be considered at this point of your design process. For example, soft blues and greens can create a calming environment, while gold and purple tones can add a regal vibe and red is synonymous with passion.
While selecting colours with a certain theme in mind isn't entirely necessary, and you can simply select shades that you like if you'd prefer, those who want to really commit to a certain style should definitely consider choosing a palette that matches.
Select The Right Furniture
Your floors and preferred colour palette will set the tone for your master suite, but that doesn't mean that you can select any random furniture that takes your fancy and expect things to flow nicely with your preferred vibe. While the design aspects of each element will come down to personal choice there are some good rules to follow when setting up your master suite:
Consider A Bed With Storage
Having clutter is one of the quickest ways to make a space feel small and stressful. While it isn't always possible to make your master bedroom bigger, maximising your use of the available space can certainly make the room feel larger.
Beds that feature inbuilt storage have become increasingly popular in recent years for this exact reason and they can be a great choice for your master suite.
We suggest selecting an Australian made option that features padding to enhance the comfort of your bed. This provides practicality without compromising on design while also helping make your master suite feel more inviting.
We love the Otter Queen Storage Bed from Fantastic Furniture for more luxe designs, and the Brandon Gas Lift Queen Bed for simpler or minimalist spaces.
Select A Good Mattress
You can have the fanciest, prettiest and most practical bed in the world, but if you haven't got a good mattress to go on it, you're not going to get a great night's sleep. Getting enough rest is vital for our health, so finding the right mattress for your needs should be your top priority when giving your master suite a makeover.
We love Crown Posture Bedding's Nature's Touch collection, but we be slightly biased towards them as they're Aussie made, use GECA certified foam and look gorgeous with our White Lacquered Natural Oak Engineered Timber Floors.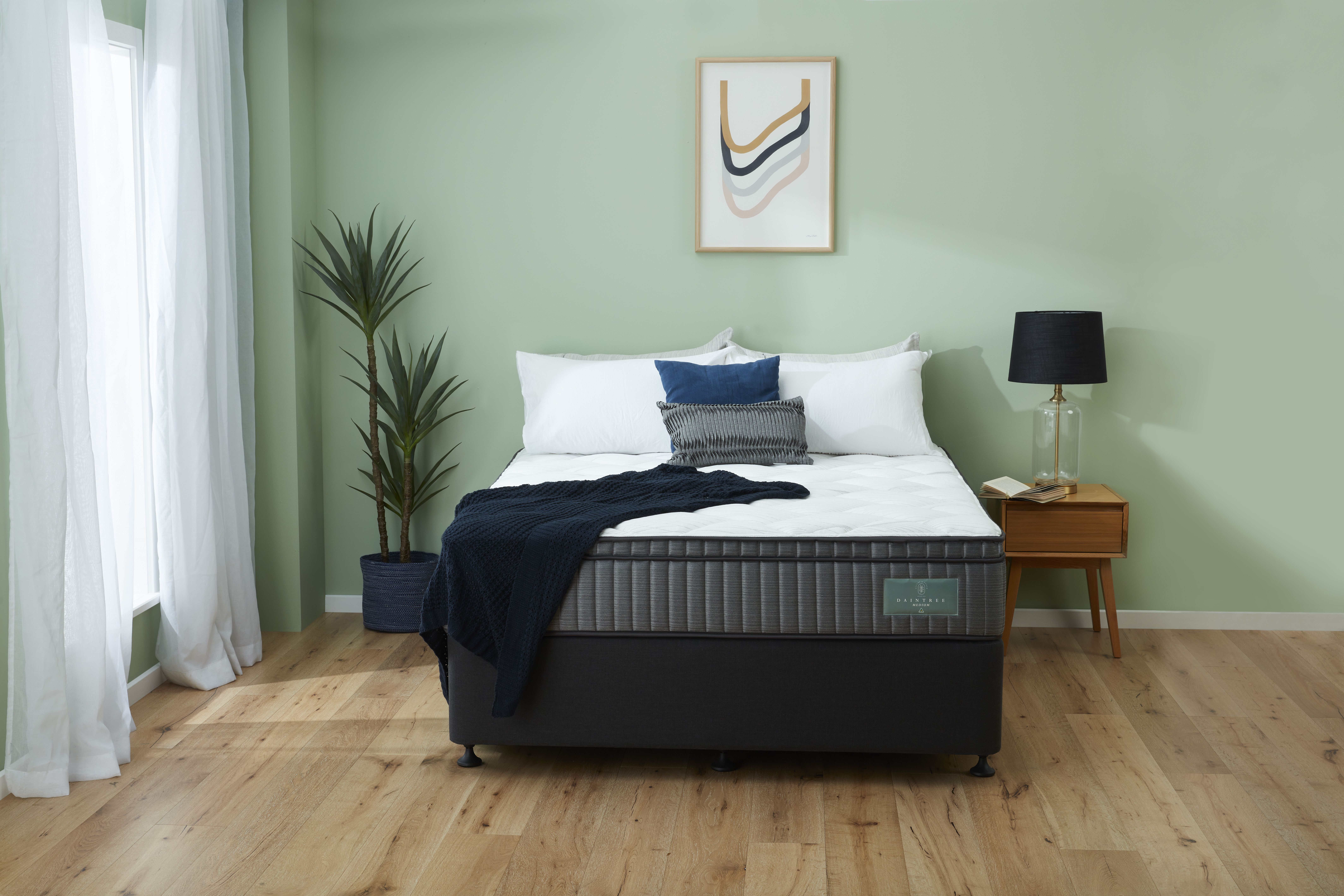 Create A Private Sitting Area
If you have the space within your master suite, you would be surprised by how much of a difference having your own private sitting area can make to your enjoyment of your home. Often living rooms cannot fully express your personality, as they're opened to guests, and your children, if you have them, will generally take over the space.
Combat this by bringing an Aussie made sofa or arm chair into your master suite and creating a private oasis.
We love the Trinity 3 Seater Sofa for those looking for a luxurious vibe, Ruby 3 Seater Sofa for those after a simpler look, and the Hampton Sofa 1 Seater Chaise if you haven't got much space. A Storage Ottoman can also help boost your organisation without cluttering your space.
Choose The Right Window Furnishings
Finally, the right window furnishings can really give your master suite that extra wow factor.
We suggest blockout curtains as they provide excellent privacy while also affording you full control over the light levels in your space and providing an enhanced level of thermal protection.
Add The Finishing Touches
Once you've selected the major design elements and new furniture within your master suite it's time to add the finishing touches – the devil is in the detail after all.
Feature And Function Lighting
While fancy chandeliers are nice, and standard ceiling lights are a must, feature and function lighting in your space can often be overlooked if it isn't built in. This is a shame as these kinds of light allow you to set the mood and can provide many practical benefits.
For example, having a floor lamp in your private sitting area will make reading a lot kinder on your eyes, while softer, dimmable lights near the bed can really help set the mood.
Living Décor
Plants are also a great addition to any master suite. Not only do living elements make a space feel more inviting, but if you select the right plants, they can also help boost sleep quality and make your environment healthier. Snake Plants, for example, generate oxygen, even at night, while Devil's Ivy can help purify the air within the room that it is placed within.
Scent Matters
Did you know that scents can have a surprisingly significant impact on how a space feels? All of our senses work together to generate our perception of a person, place, or object, and your master suite is no different. The addition of an aromatherapy diffuser will allow you to quickly and easily change the up scent of your space to suit your needs or mood, while scattering candles around your master suite will provide some soft and warm lighting while also throwing your preferred scent into the air.
So there you have it, our top tips for a dream master suite makeover. If you're ready to lay the foundation for a great space, reach out to your preferred local flooring specialist to discuss your options today.