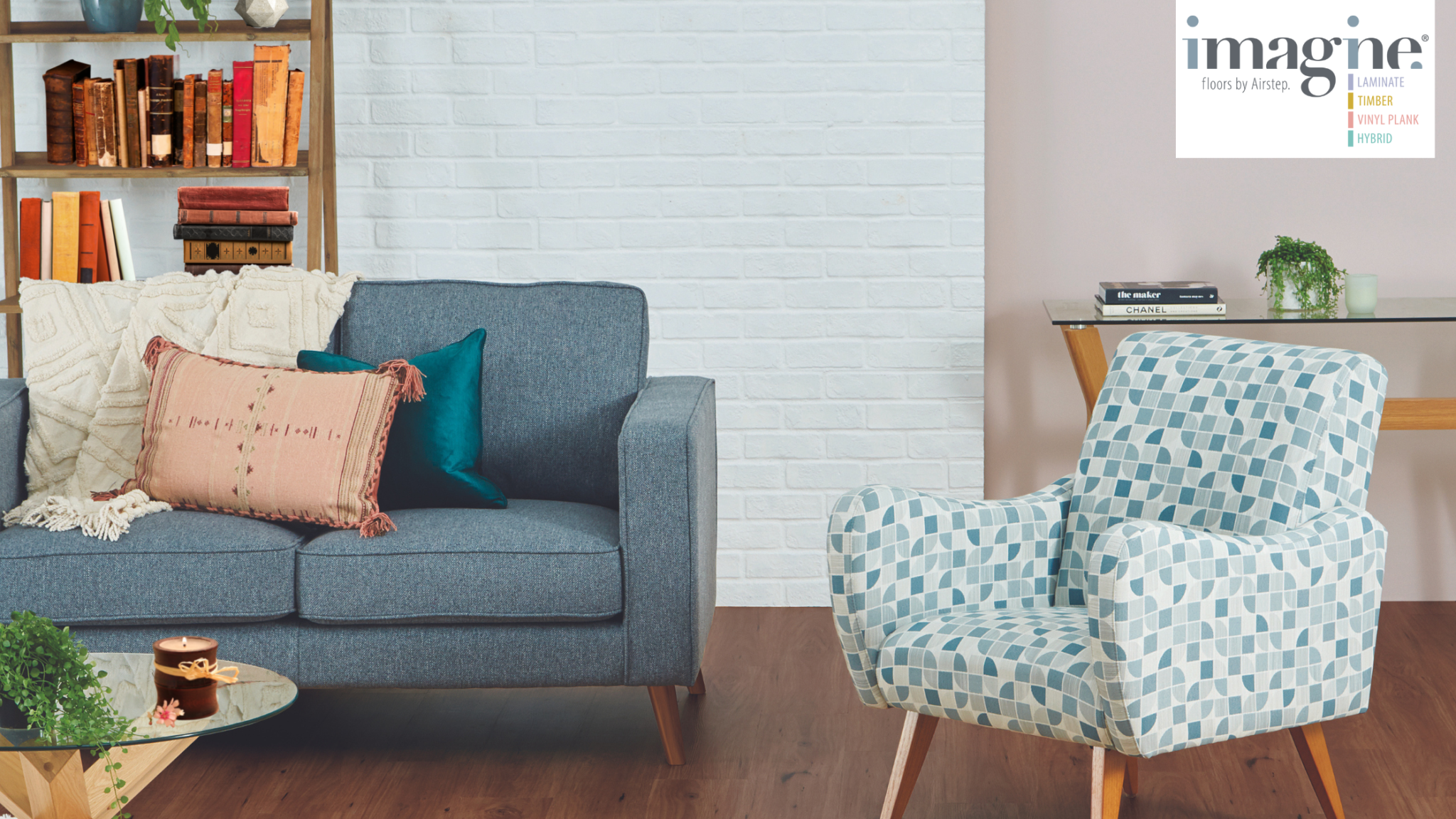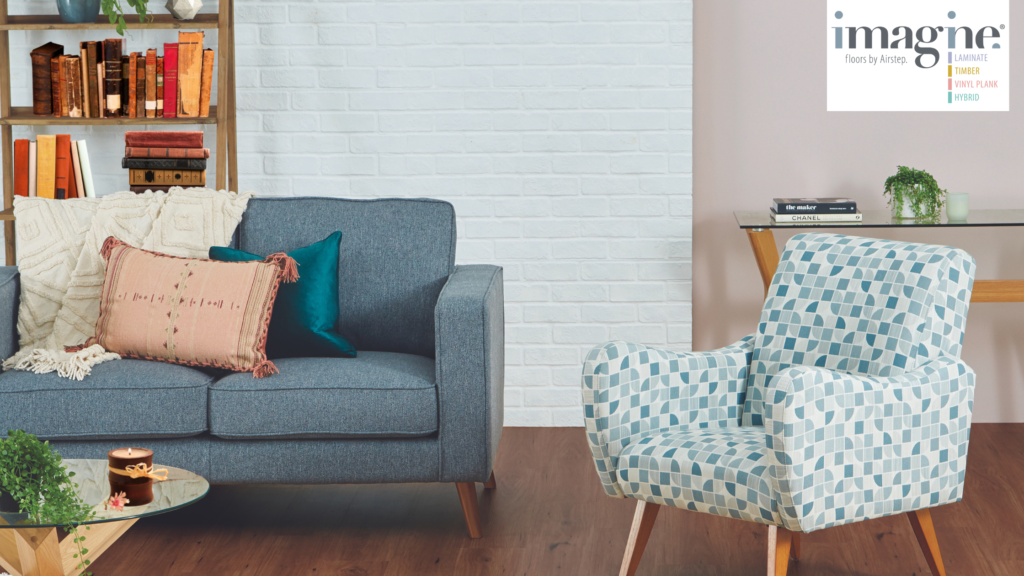 Today's blog is for the bookworms out there who have always dreamt of having their very own library. While you're probably not going to have the space to create a full grand room like they always picture in the movies, a small study within your home makes the perfect library space if you set it up properly. You can also appropriate any random corner of a lesser used room within your home if you don't have a spare room to transform.
With that in mind, we've put together a quick article to help you design the home library or reading nook of your dreams.
10 Design Elements To Add To Your Reading Nook Or Home Library:
Below we've put together a list of design elements that we recommend within your home library or reading nook to make it the perfect space to relax and unwind with a good book.
Vinyl Floors
Libraries are designed to be quiet places where you can be transported to another world by the novel you're currently reading. This doesn't tend to happen too easily, however, if every step taken in the surrounding area echoes and sounds like fairy elephants stomping around your home.
Because of this, it is important to select a quiet flooring option for your home library and the surrounding rooms. Our top suggestion for this is Luxury Vinyl Plank flooring as it is naturally a quieter option. It also feels softer underfoot making it a wonderfully comfortable choice for your reading nook.
Thick Curtains
Your ability to control your environment is one of the main factors that will impact whether or not your space is both comfortable and useful. With this in mind, we strongly suggest adding thick curtains to your space. Blockout curtains not only keep light out, but they also help keep warmth in in Winter and heat out in Summer. This means you'll have better control over both the temperature and the lighting within your space and can therefore pick and choose how you want your environment to be at any given time.
Fluffy Rugs
If you really want to add luxury and an extra layer of comfort to your home library or reading nook, we suggest getting a fluffy rug or two to put in the space. Not only will they feel fantastic under foot, but they're also a great way to protect your toes from that super cold feeling that sometimes comes from having hard floors in winter.
Plus, rugs are far easier to keep clean than carpet but provide the same comfort and sound absorbing benefits making them ideal for those who suffer from allergies or simply want an easy cleaning routine.
Plush Furniture
Adding plush furniture to your reading nook or home library provides two layers of benefit. First, and most obvious, is that it supplies a comfortable place for you to curl up and read.
It also, however, carries sound absorption properties, meaning that the more plush and comfy furniture you have in your space, the quieter it will be.
Wallpaper
Your home library or reading nook should be a place that brings you joy and allows you to express your personality. Adding wallpaper is a great way to bring some creativity to your space while also helping to transport you to your zen reading zone.
A Fireplace
If you've got space and the structural ability to add a fireplace to your home library, we strongly suggest doing so. There's something about a nice wood fire in Winter that just makes everything feel so much cosier.
Lamps
Functional lighting is important, but setting the mood is just as vital when creating your reading nook or home library. We suggest keeping a lamp or two close by your seating as this provides a softer lighting option while also ensuring that you can easily see the pages.
A Soothing Colour Palette
While you want your home library to spark your creativity, you don't want it to be overwhelming or have a particularly bold colour scheme as this will distract rather than comfort. For this reason, we suggest selecting a soothing colour palette centred around pastel shades.
Pillows And Blankets
There's nothing better than being able to wrap yourself up with a cup of tea or hot chocolate and lose yourself in a good book. The best way to make sure that this is always possible is to ensure that you have plenty of pillows and blankets within your home library. This also serves to help make the space feel more inviting, so you'll be drawn to your little reading nook for a little R&R more often.
Plants
Finally, adding plants to a space helps make it feel more alive while also improving air quality and helping you to relax so feel free to add as many pots as your heart desires.
Feel Like You Don't Have Room For A Home Library Or Reading Nook?
If you've read over the list of design elements above and are thinking there's simply no way you can fit all of that in your home, you're in luck. We've also got five suggestions for ways to fit a home library or reading nook in when you're working with limited space.
Make Your Home Office Dual Purpose
While we would usually suggest keeping work separate from the rest of your life within your home, a home office is actually the perfect space to set up a mini library. Because you often only use a small section of the room to complete your daily duties, there will be plenty of under-utilised space that can be converted.
Add a room divider and ensure that your décor changes between the two halves and you'll be able to easily separate the vibe between the two spaces. If you really want to go the extra mile, you could even have different flooring in your home library to that which is in your home office, however, we suggest sticking to the same type of flooring and simply changing up the décor.
Use Custom Shelving
If you have a small or unusually shaped space that doesn't get much use within your home, adding in some custom shelving and a comfy chair can help transform the area into your brand new reading nook.
Transform A Corner Of Your Bedroom
If your bedroom is large enough, you could consider transforming a corner of the space into a miniature home library. Simply bring in some shelves, add a chair (or even a bean bag if you'd prefer) and set up a lamp and coffee table to create a private reading retreat.
This is also a great way to ensure that your bedroom remains a relaxing space as too much technology can take a toll on the overall vibe of a space and turning a corner into a reading nook is a great way to prevent this from happening.
Turn A Bay Window Into A Reading Nook
If the only free space you have in your home is a bay window, you're still in luck. It is surprisingly easy to turn the space under your bay window into bookshelves (just be sure that it remains structurally sound) and adding some extra cushions can make the space extra comfy and inviting.
If you have the space, adding a coffee table can really help take things to the next level, but your reading nook will still be fabulous even without one if you don't have room.
Think Outside The Box
Finally, if all else fails, consider thinking outside the box.
While you probably don't want to be storing your books outside, an outdoor entertaining area is a great place to get comfy with a good book. In this case, we would suggest keeping your bookcases close to your exterior doors so it's easy to grab a book on your way outside.
Are you going to be creating your very own home library or reading nook now? Tell us about it in the comments and give your local flooring specialist a call if you're wondering about your options for your new library floor.