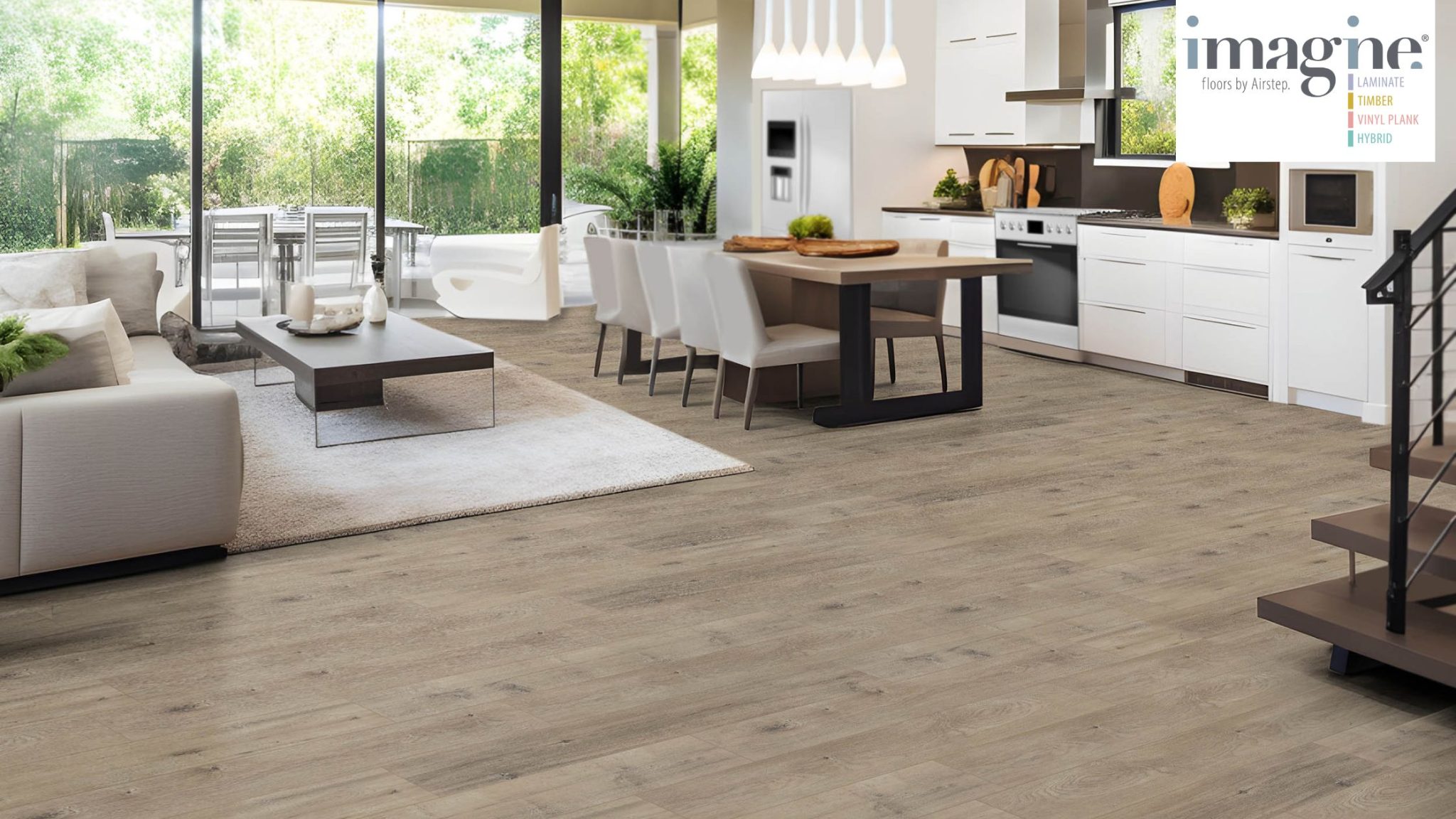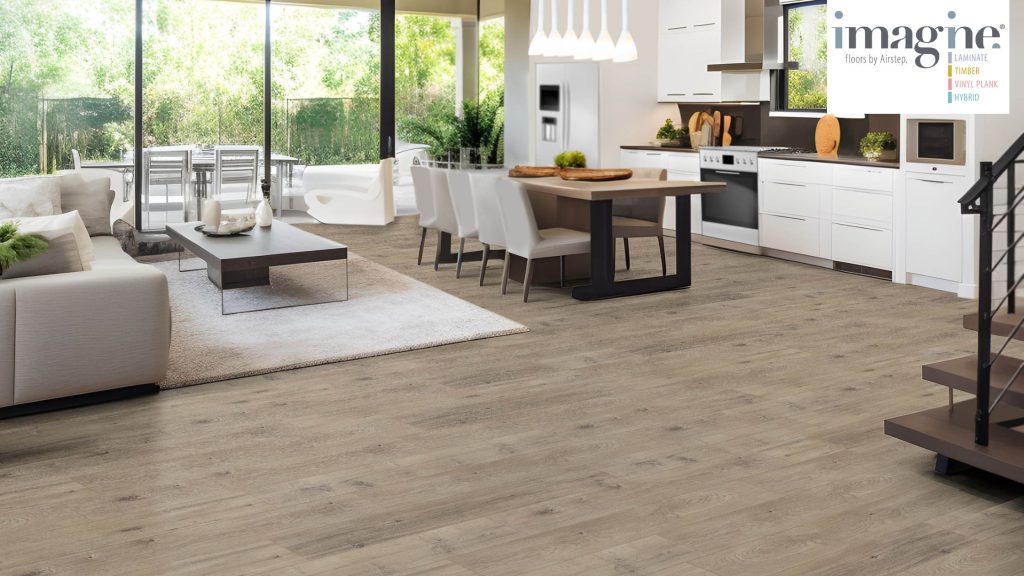 Ever wondered what Embossed in Register means when you see it on our labels? This is the blog for you. Today we'll be looking at what Embossed in Register floors are and the benefits you can get from this type of embossing, as well as what other floor texture options are available.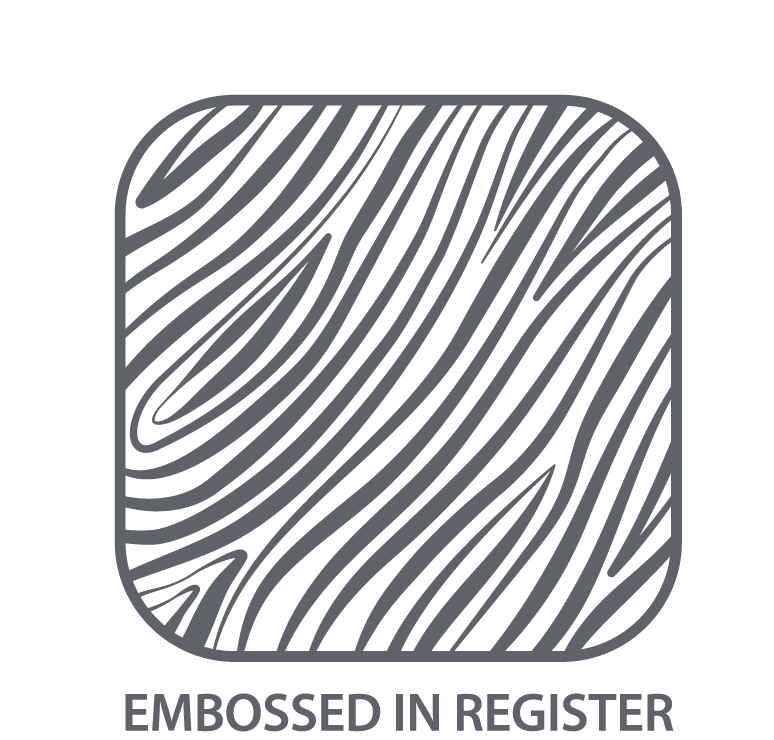 What Does Embossed In Register Mean?
Also known as "Synchronised Texture", the term Embossed in Register refers to the way that your floors feel. The easiest way to explain this type of finish is that it is as close to natural as you can get with a synthetic material. This is because an Embossed in Register floor features ridges, dips, knots, and other pattern features that feel true-to-life and align perfectly with the décor on your floorboard. This allows floors that feature this type of finish to mimic natural Hardwood and Engineered Timber Floors in all aspects.
What Are The Top Three Benefits Of Embossing In Register Floors?
Looks And Feels Like Genuine Timber
As noted above, floors that feature an Embossed in Register texture effortlessly mimic their natural counterparts in almost every way. This means that Embossed in Register Laminates, Hybrid and Vinyls can give you all of the benefits of an Engineered Timber or Hardwood floor, without having to worry about the increased maintenance requirements and risks of damage that come with having a Timber floor.
Environmentally Friendly
Thanks to the ability of Embossed in Register floors to present such a natural look and feel, they offer an environmentally friendly alternative to Hardwood Flooring. This is because Laminates require a far smaller amount of timber, while both Hybrid and Vinyl floors do not use timber in their construction.
This greatly reduces the amount of timber that must be logged in order to create the floors, while also allowing for recycled timber to be used, something that isn't always possible when creating an Engineered Timber floor and is basically impossible with a Hardwood floor.
Adds A Luxurious Finish
Another major benefit of Embossed in Register flooring is that it is perfect for adding a luxurious finish to your space without the significant cost increase associated with the installation of Hardwood floors.
Are There Any Floor Designs That Cannot Be Embossed In Register?
As a general rule, Australian native species designs are never created in an Embossed in Register format. This is because this style of embossing tends to alter the aesthetic of the décor in a way that fails to enhance the design.
What Other Types Of Embossing For Floors Are Available?
Within the Imagine Floors by Airstep range of flooring there are three other embossing types available, these include:
Woodgrain Embossing
The majority of our floors feature a woodgrain finish. This means that they have the same true-to-life feeling of genuine timber, however, their embossing does not necessarily align with the décor that is printed on the floorboard.
Smooth Texture
Found on our Gloss floorboards within The Eucalyptus Steps Collection and the Alira range of Laminate floors, this texture is exactly what you would expect based on the name.

Natural
An entirely natural finish is only ever achievable with floors that have timber as their top layer. This means that this type of finish is exclusive to Engineered Timber and Hardwood floors.
Ready To Select Your New Embossed In Register Flooring?
Browse our range of floors that offer this type of finish below and reach out to your preferred flooring specialist once you've made your selection.