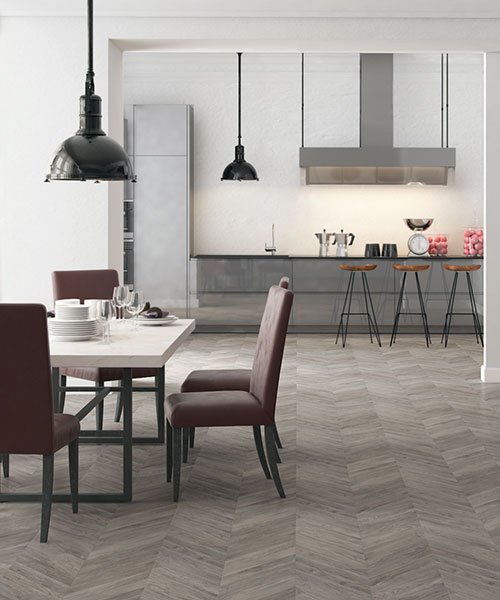 As we reflect on 2019 and make our list of resolutions, the comfort of your home is a great place to start. Try something new and different to celebrate the New Year by giving your home an updated look with hard flooring. Offering true-to-life detail and on-trend designs, hard floors are not only easy to maintain, they are well-suited to the Australian climate as they are cool underfoot in summer months yet can be warmed with underfloor heating in winter. Hard flooring is not only unique to other flooring options like carpet and tiles, but it is also the perfect facelift for your home for 2020.
Not sure where to start? Update the heart of your home first – the living room. It's where family gather to relax or entertain guests. With a few small changes, you can turn even the dreariest living room into a timeless space using the right flooring design. This will also set the tone for the rest of the house. Our style prediction for 2020 are boards with lighter colours appealing to those who prefer a natural look, and herringbone and chevron designs. Natural colours ties in nicely with Pantones colour of the year, Classic Blue – A per Pantones website; 'As technology continues to race ahead of the human ability to process it all, it is easy to understand why we gravitate to colors that are honest and offer the promise of protection. Non-aggressive and easily relatable, the trusted PANTONE 19-4052 Classic Blue lends itself to relaxed interaction. Associated with the return of another day, this universal favorite is comfortably embraced. '
To achieve this natural calm look, you cannot go past our Reclaimed Wild Oak Engineered Timber floors in colour Drift Oak (image below) which provides a timeless elegance and design that is uniquely yours.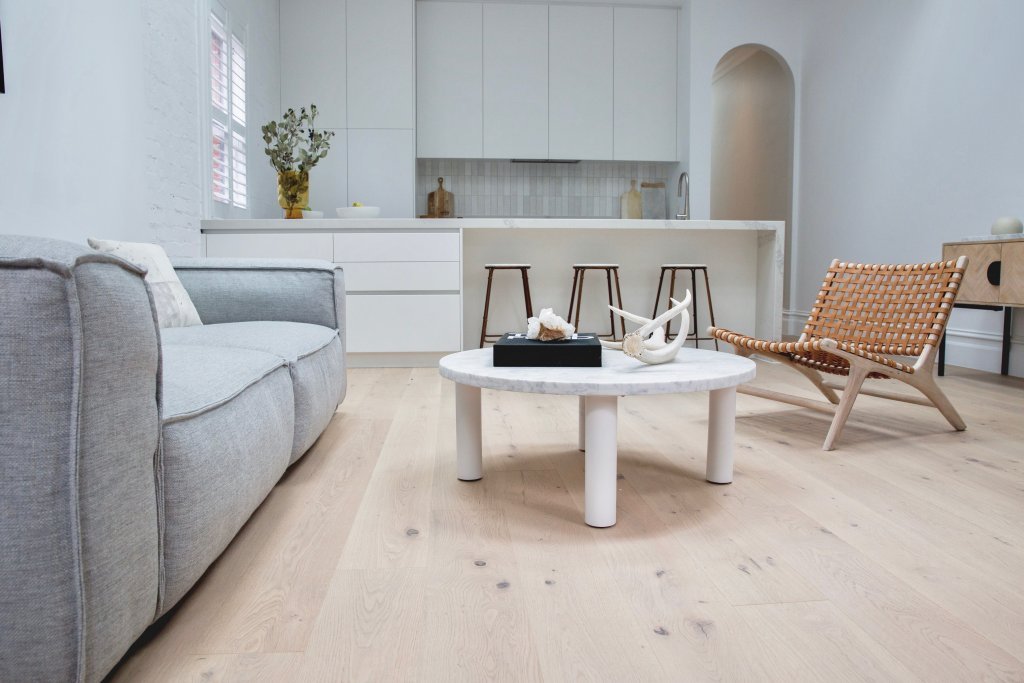 Whether your goal is to refresh a single room or renovate your entire home, there is much that can be done to create an inviting and functional environment.