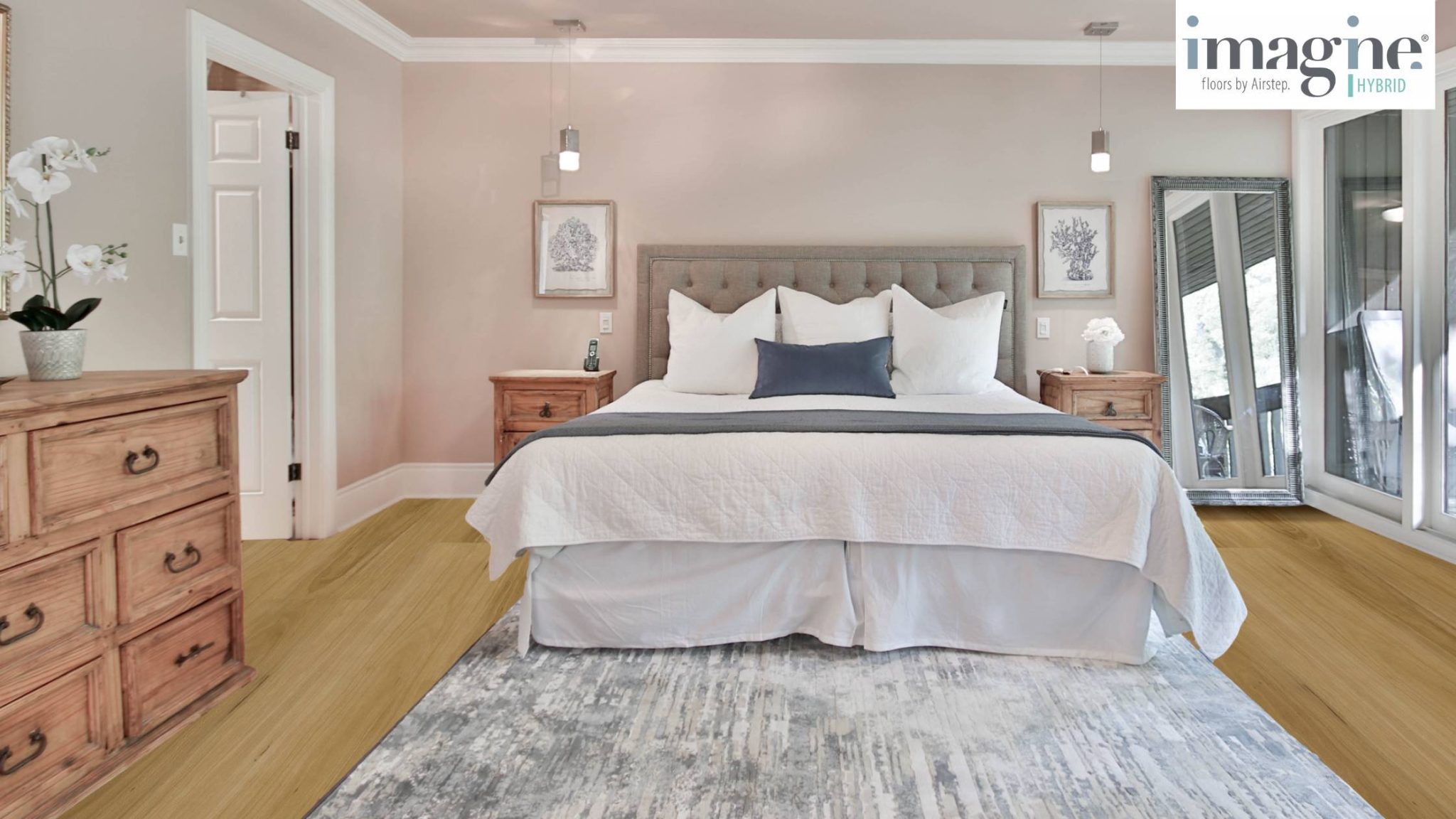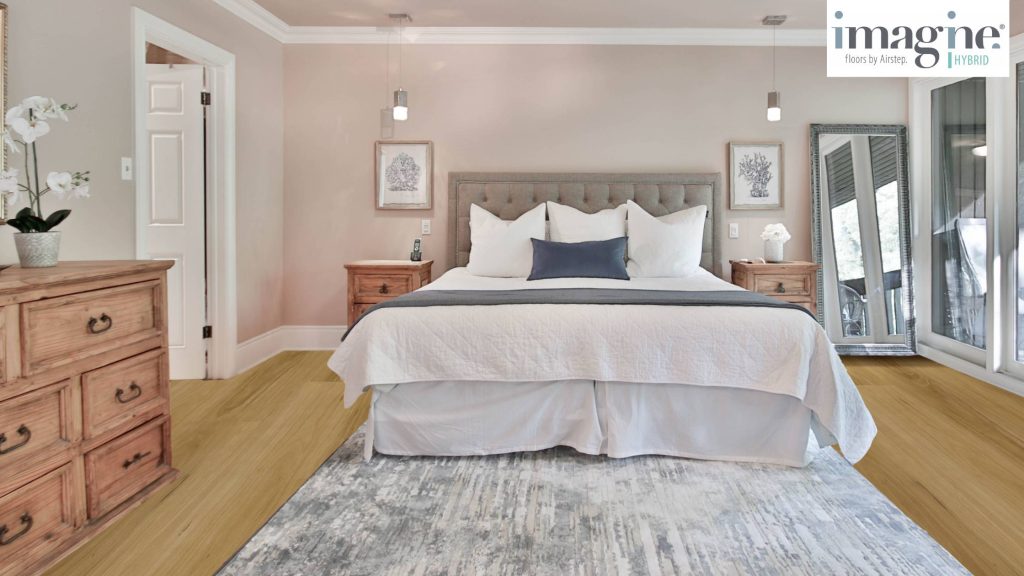 If you're after a floor that can help bring positive vibes to your space, the stunning decors available in our new Asha Hybrid flooring collection could be exactly what you need. These beautiful floorboards offer true to life detail, and with a name that means "alive and well", you can be sure that they'll add a lovely natural touch to your home.
Hybrid Flooring Benefits Are Alive And Well
They're also packed full of a whole bunch of fabulous benefits such as:
Waterproof surface – spills, pet accidents and even installation in wet areas such as laundries and bathrooms are no issue for Asha. These floorboards have a waterproof surface that helps them be prepared for any splashes that come their way.
Phthalate free – A major part of our ethos here at Imagine Floors is helping to create happier, healthier homes. That's why you won't find phthalates in any of our flooring.
Acoustic compliance – Noise pollution can be a real issue, both in terms of complying with building code and looking out for your family's health.
Low maintenance – Nobody wants to spend all their time worrying about maintaining their floors, with low maintenance nature of the Asha collection, all you need to do is follow the Cleaning and Care Guidelines and enjoy your day.
Embossed in Register – All European Oak decors within the collection are Embossed in Register. This means that you get the exact look and feel of genuine Timber floors without all the extra worries and upkeep requirements.
R10/P3 Slip Rating – While these numbers probably mean nothing to you, they should. The slip rating of your floor directly correlates to the safety of your family, especially in wet areas such as bathrooms. The good news is that an R10/P3 rating is an excellent one, so you can install Asha in your home with confidence.
Lifetime Residential Warranty – This one is pretty self-explanatory, but it's exciting so it's worth noting. As long as your new Hybrid floors are installed properly and you follow the Cleaning and Care Guidelines, you'll enjoy lifetime coverage of your Asha floorboards.
Asha Hybrid Colour Options
They also provide all the same perks you've come to know and love from Hybrid floors in general, so all that's left to do is choose your favourite colour and enjoy the best of both worlds.
Ready to make your purchase? Find your preferred local flooring specialist and go say hi.